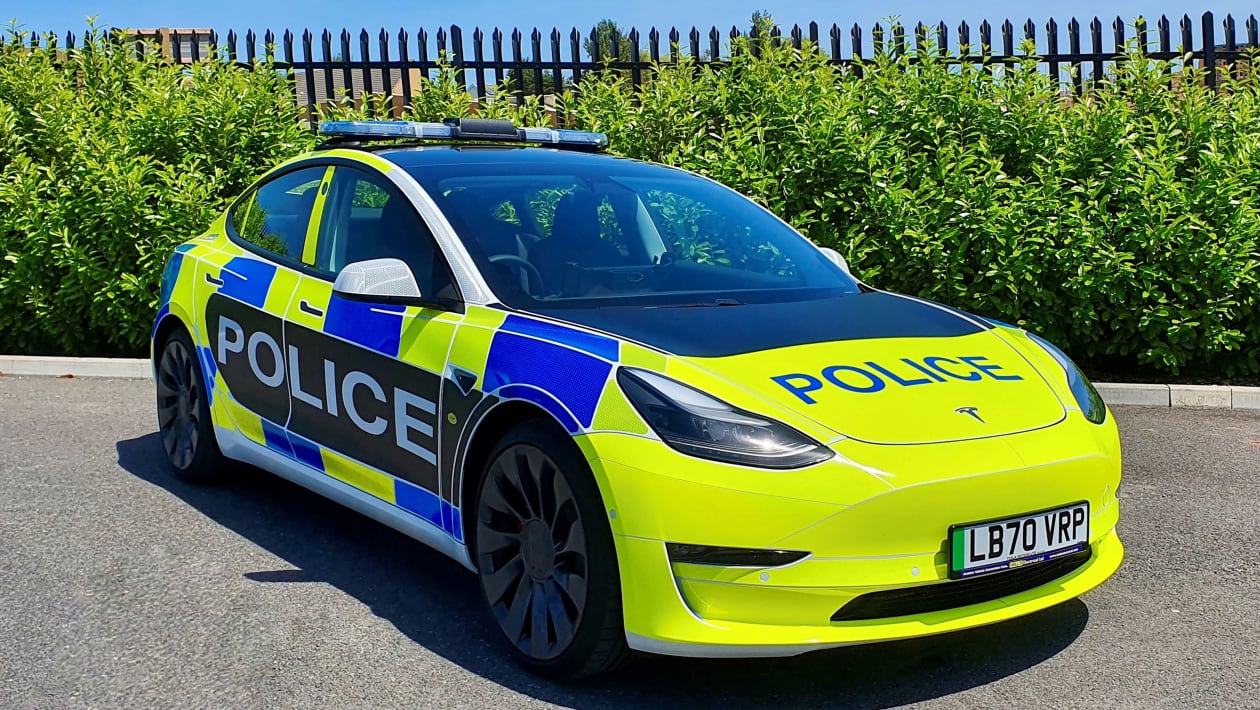 Tesla UK has revealed a police liveried Model 3 fitted out for use by the UK Police force, which the company says will be available to emergency services across the UK for trial and assessment.
Police forces and other fast response services up and down the country are currently trialling more electric vehicles ahead of the UK Government's targeted shift to all new car sales being fully electric by 2030.
Tesla has not revealed precise specifications for the Model 3 emergency service trial car, but the wheels would suggest it is a Performance variant of the brand's best-selling model, meaning a range of up to 566 kilometres, 0-100km/h in 3.1 seconds and a top speed of 244km/h, alongside all-wheel-drive.
The move to trial the Model 3 as an emergency response vehicle in Britain mirrors that of deployments for the Model 3 with several police forces in the United States. Tesla has yet to confirm if any UK forces have come forward with an interest in the Model 3 so far.
Electric police cars are still quite rare, but growing in popularity and are becoming an addition to the fleets of more and more emergency services. Nissan Leafs for instance have increasingly been deployed in an emergency response role.
Similarly, the UK's Metropolitan Police has deployed a fleet of BMW i3s around the streets of London, and is also in ownership of 11 hydrogen fuel-cell Toyota Mirais.
James Brodie