Tesla's Supercharger network has earned a lot of headlines, but what exactly is it and how's it different to a destination charger?
The Tesla Supercharger might sound like a performance upgrade for one of its range of increasingly popular EVs, but it's actually the name given to the brand's public charging devices.
These DC rapid-chargers are a huge part of Tesla's appeal, forming a large network that allows drivers to travel further and faster than with almost any other EV.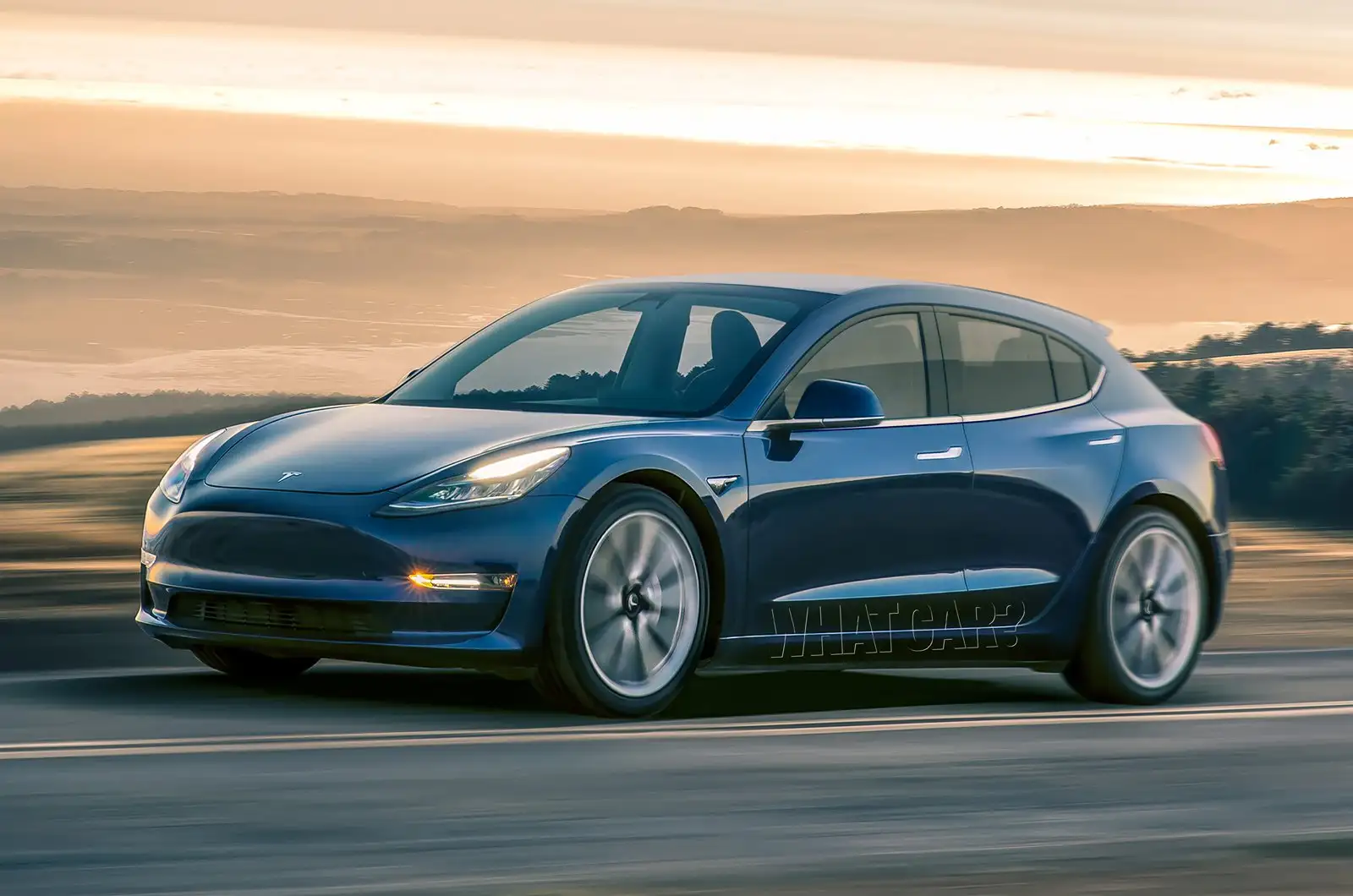 Unlike other EV manufacturers, Tesla has invested as heavily in the charging infrastructure as it has its cars, making the ownership proposition much more appealing for many – particularly those new to electric cars.
Yet what exactly are these Superchargers and how do they work? Read our in-depth guide and all will be revealed.
What is the Supercharger network?
Perhaps more than its cars, it's Tesla's Supercharger network that's the key to its incredible success over the last decade or so. While other brands choose to simply build EVs and let others worry about the supporting charging infrastructure, Tesla has taken a more joined-up, one-stop-shop approach by constructing its own network of chargers to service its customer's cars.
Tesla bosses knew that EVs would struggle to catch on due to the inevitable range anxiety: that feeling of dread that you're going to run out of charge on the road. So to ease people's fears, it started building numerous own-branded Supercharger sites with multiple chargers on major routes to allow people to top up their cars' batteries quickly and easily as well as undertake the sort of lengthy trips that until then were the preserve of ICE cars.
The first Superchargers appeared in the US in 2012, when Tesla unveiled six sites across its native state of California. Since then, the network has grown to more than 25,000 chargers globally, with nearly 20,000 in the US and 6000 in Europe. Australia's uptake on EVs has been much slower, however, Tesla still has over 60 stations around Australia, from Tasmania to Western Australia, with multiple plugs at most sites. And there are more stations coming, some in key areas to allow long-distance travel along the coast.
The popularity of the network has been further boosted by some venues having handy features such as free wi-fi, allowing drivers to stay connected and carry on with business while topping up their cars.
Currently, all Superchargers can only be used by Tesla cars, which for many owners is a huge part of their appeal. As one of the largest individual charging networks on the globe, it gives Tesla drivers almost unrivalled access to charging points, with more availability per car than any other network.
The individual Supercharger is what you plug your car into when you want to top up its cells. Each unit has Type 2 (Model S and Tesla Model X) and some of the newer Combined Charging System (CCS) (Tesla Model 3) plugs. There are the V2 units that deliver 120kW charging. The latest V3 versions that are being rolled out is up to 250kW and use the CCS plug.
Unlike with rival networks, every Supercharger is capable of DC rapid-charging. This is because the network has been envisaged to allow EVs to travel long distances with similar ease of refueling as an ICE car, meaning drivers only need to stop for a relatively short time before resuming their journey. For example, plug in a Model 3 using a V3 charger and you can add 320km of range in just 15 minutes – enough time to grab a drink and snack or nip to the toilet.
There is, however, a caveat to this, because if two Teslas are plugged into one unit, the charge has to be shared between the two of them, which means slightly slower charging time. That said, with at least four Superchargers (eight cables) at each site, you're unlikely to have to share, and at most sites there are at least double this number of chargers.
Where can you find a Tesla Supercharger?
In Australia, most Supercharger sites are found at existing service stations and tourist stops on freeways and highways. They tend to be placed at intervals that will allow you to cover most long distance trips around the country.
Finding a Supercharger is straightforward as every location is programmed into a Tesla's onboard sat-nav, while over-the-air updates mean that you never miss out on any new additions. On top of that, the company's smartphone app provides route-finding details and information as to how many chargers at each site are currently in use.
You can also browse the available superchargers on Tesla's map here.
How do you use a Tesla Supercharger?
Like most public charging points, using a Supercharger is pretty much simplicity itself. In fact, it's arguably easier, because there's no need to set-up and authorise a payment method like other pay-as-you-go units. Because these chargers are available exclusively to Tesla cars, you simply pull up and plug-in. Once your Tesla is tethered it'll communicate briefly with the Supercharger and, if all is well, the light surrounding the car's charging point will glow green indicating electricity is flowing.
Once the car is charging you can monitor progress using Tesla's smartphone app. When the battery is full, or you've met your pre-programmed limit (80 per cent is normally recommended for speed of charging and for the health of the cells), then you'll be sent a notification. You can also use the app to precondition the car for your return, cooling or heating the cabin depending on the weather conditions.
A further neat feature of the app is that it will alert you when you've got enough charge to complete your journey. So if you plot your route into the sat-nav it will calculate the amount of energy required to get to your destination and let you know when you have enough, minimising the time you have to charge when you're in a hurry.
How much does it cost to use a Supercharger?
Now this is where it becomes a little bit trickier. When the Supercharger network was first rolled out one of its biggest selling points, convenience aside, was the fact it was free to use. Simply buy the car and you would have access to the brand's charging stations at no extra cost.
However, as Tesla's cars became more popular and the investment in its Supercharger network became greater, the costs started to mount up for the firm, so it now costs money to use the system.
The current pricing structure according to Tesla's website at the time of writing is:
Where possible, owners are billed per kWh (kilowatt-hour), which is the most fair and simple method. In other areas, we bill for the service per minute.
When billing per minute, there are two tiers to account for changes in charging speeds, called "tier 1" and "tier 2".

Tier 1 applies while cars are charging at or below 60 kW and tier 2 applies while cars are charging above 60 kW. Tier 1 is half the cost of tier 2.
Tier 1 also applies anytime your vehicle is sharing Supercharger power with another car.

Pricing to use a Supercharger may vary by location, and prices may change from time to time. All prices include taxes and fees.
Specific pricing for each Supercharger location is shown on the popup of the selected pin on the navigation application on the vehicle touchscreen.
Certain Supercharger stations offer on-peak and off-peak rates. The rates and peak times are both displayed in the navigation application on the vehicle touchscreen.
Standard Supercharger fees apply after free Supercharging credits are used.
Who can use a Supercharger?
At the moment, the Supercharger network is available only to those driving a Tesla. Tesla boss Elon Musk recently suggested that owners of other EVs could soon be able to access the network, although nothing concrete has been decided. Obviously, if you have a Tesla, you can also use other charging stations if you wish.
What is Tesla's Destination Charger?
As the name suggests, Destination Chargers are found at locations that tend to be at your journey's end and are used for either for a few hours or overnight. Typically installed at hotels, restaurants and shopping centres, they allow for charging to take place while the owner of the car is off doing something else.
Unlike the Superchargers, they tend to be free to use for all Tesla cars, but they add electricity at a much slower rate: usually between 7kW and 22kW. Essentially the same as domestic wallboxes, they're better suited to longer charging periods of at least a few hours. And while a Destination Charger might cost nothing to use, you will have to be a customer of the business outside which it's installed to gain access.
All Destination Chargers use a Type 2 cable, meaning all Tesla cars are compatible with them. At most locations, the company has also installed at least one charger that can be used by other EV brands.
You can browse destination chargers here.
Can I have a Tesla Supercharger at home?
While the idea of your own Supercharger looks great on paper, you're not likely to be able to have one any time soon. Even if Tesla were willing to sell you a unit, you would be looking at a price of around $100,000, and that's before you've factored in installation costs. What's more, Superchargers rely on 480V DC wiring, which is far in excess of household single-phase 240V domestic supply. Then there's the fact that frequent rapid-charging is bad for the lithium-ion cells, degrading their efficiency at a much faster rate than slow or rapid charging.
For home use, there's the Tesla Wall Connector, which, like other wallbox chargers, runs at around 7kW. That means that a full charge of a Model 3 will take around 12 hours, so it's perfect for plugging in overnight for a full battery the following morning.
Better still, the Wall Connector is configured to run on three-phase electrics, too, meaning it can run up 22kW if you uprate your home's electrical circuits, reducing charging time to about six hours.