Volvo's safety boss explains why it has set a speed cap on all its cars, and what its next steps will be
Volvo's decision to introduce a 180km/h top speed for all it's cars, which the firm is adding across its range at the moment, seems unlikely to make a real difference in improving safety.
That cap, for one thing, is still well above the speed limit in every country bar Germany. What's more, drivers who want to speed won't buy a Volvo in the future and were arguably unlikely to do so anyway. Even Malin Ekholm, head of the Volvo Cars Safety Centre, has admitted: "180km/h is still fast, so is it going to be the end of speeding? No, it's not."
So why is Volvo doing this, then? "It's a limitation, and there really is no reason to go faster than 180km/h," said Ekholm. "Everyone talks about speeding, but we wanted to do something to show we're serious. That will initiate an in-depth dialogue on the subject."
For Volvo, the speed cap is the latest step in its efforts to advance road safety. The firm introduced the three-point seatbelt and pushed industry standards on structural safety and crash-prevention systems.
As a result, Ekholm said, "a lot of our customers are very supportive of what we're doing. One reason they've chosen a Volvo is because we're so focused on safety."
The reaction elsewhere has been more cynical. But Ekholm said: "There are always sceptics, because the challenge with human behavioural aspects is that the issue of speed is connected to how our brains are programmed. We're not programmed to comprehend speed at a high level.
"So how can we do that in a nice way? How do we balance the freedom to move with safety, what does the road map look like and how do we include the sceptics? The speed cap is the first step to looking into what is safe speed – and how do we help you maintain it?"
Ekholm said Volvo isn't out to determine what safe speed is. She added: "I attended a UN Road Safety Conference in Stockholm this year and there were politicians, traffic authorities and NGOs talking about speeding. Different groups can contribute different things: governments can introduce legislation and enforcement, for example.
"As a car manufacturer, we want to bring to the table the toolbox we have, which includes speed caps, and look at how we can make drivers the best they can be in every single situation. It's about doing so in a way that's understood to help and not a Big Brother approach.
"Twenty years ago, it wasn't necessarily fun to drive fast, because it wasn't comfortable. Now cars are fantastic and behave the same at any speed, so how can we translate the old signals you got that you were going very fast into a modern context?"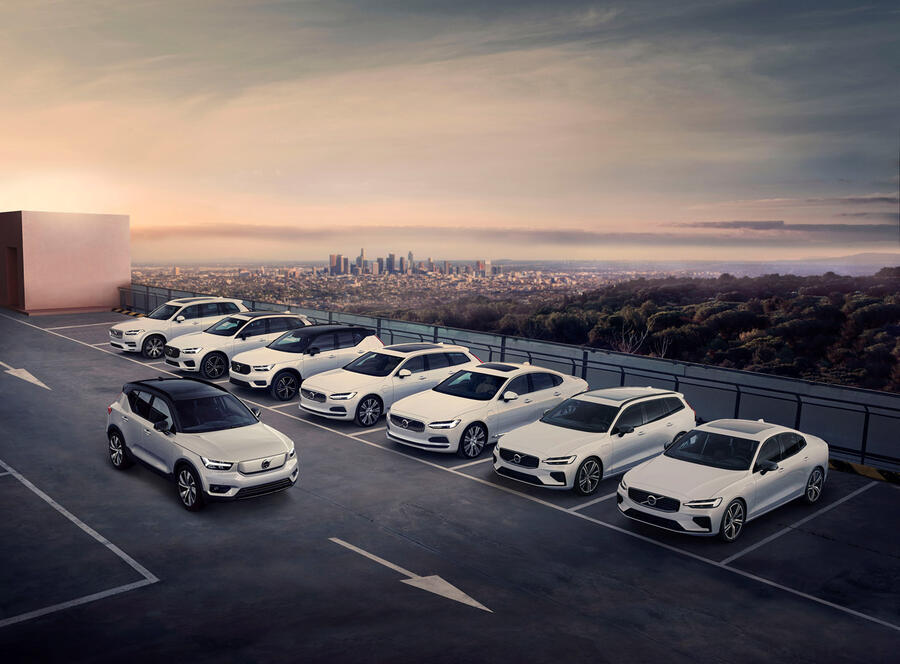 As well as its speed limit, Volvo is introducing a Care Key, which allows owners to limit their car's speed when they lend it to others. This is the sort of system enabled by recent advances in technology, but Ekholm claimed that Volvo's focus is on the human aspect.
"Using technology can help you understand the situation as much as possible," she said. "My work is on understanding what we need to address, then using technology to address it."
To this end, Volvo is planning further steps. For instance, like several other car makers, it is developing a driver monitoring system. Likely to launch next year, this could stop drunk or too-tired people from driving. It's undoubtedly a more controversial step, with the use of a camera-based system raising questions of whether Volvo is monitoring drivers.
"The camera won't be filming you to know what you're doing," said Ekholm. "The system reads your head and eye movements, studies your cognitive signals and translates that into where your mind is. Is it on driving, or do you need some help?
"We'll stay away from the reason behind any detachment from the driving situation, because that's a legislative issue. There are so many things that at a specific point in time can reduce your focus on the task of driving, so what can we do in that situation to bring your focus back?"
James Attwood