The developments in EV battery technology are accelerating even more quickly than the cars they're fitted to. Ever more powerful and efficient cells are allowing manufacturers to deliver huge performance gains. More crucially for real world use, though, these acceleration upticks have resulted in ever-increased ranges. Even some of the smallest electric superminis can crack 300 plus kilometres between charges now, helping to banish the dreaded range anxiety from the minds of buyers. Yet there are cars that will go further still. Much further. Here we round up to the top 10 cars that boast the longest ranges and are currently on sale.
10. Porsche Taycan 4S
Not only is the Taycan one of the fastest electric cars you can buy, in entry-level 4S guise it's also one that'll go a long way on a charge. When fitted with the optional 93kWh Performance Battery Plus upgrade, the pure electric Porsche is capable of travelling up to 463km's between charges. Better still, the upgraded battery also accepts the fastest 270kW charging, which will see the cells at 80 percent capacity in just 22 minutes. And of course it's still a Porsche, so it delivers the agility of a car half its size and weight, and will rattle off the 0-100km/h sprint in 4.0 seconds.
9. Polestar 2
Bankrolled by Chinese giant Geely and designed with Volvo knowhow, the Polestar 2 is an impressive first effort from the Swedish EV pioneer. Mixing rugged SUV styling cues with a dash of eau de coupe, the 2 is also great to drive. Twin electric motors and composed handling means it feels lighter on its feet than its hefty 2,123kg kerb weight would suggest, while the 78kWh battery allows for an impressive 470 kilometres of range. Unfortunately the Polestar 2 isn't currently available in Australia, though that may change by the end of 2021.
8. Jaguar i-Pace
A very subtle mid-life refresh has helped keep the 2021 Jaguar i-Pace in contention against a whole host of newer rivals. The biggest changes are limited to a new fast charging option, the brand's latest Pivi Pro infotainment and some new exterior colours. The rest of the car has essentially been left untouched, which means it still manages to conjure an impressive 470 kilometre range from its 90kWh battery. It also remains as entertaining to drive as either, thanks to its torque vectoring twin motors and perfect 50/50 weight distribution.
7. Hyundai e-Kona
Hyundai has been at the forefront of EV technology for over a decade now – and the e-Kona is four-wheeled proof that the hard work has paid off. Fitted with the larger 64kWh battery the Korean compact crossover can deliver a range anxiety-curing 483 kilometres on a single charge. Sure it's not the most exciting to drive with handling that's safe and predictable rather than scintillating, but the 150kW motor provides lively acceleration, while a price tag of $60,740 plus on-road costs makes it the most affordable car in this list by a comfortable margin.
6. Skoda Enyaq iV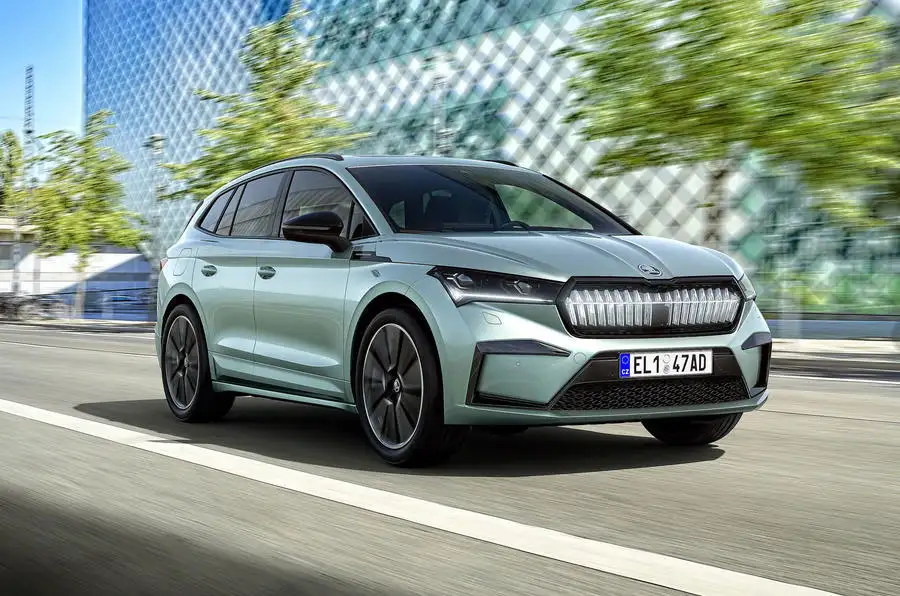 Based on VW's adaptable MEB EV architecture, the Enyaq iV is set to be one of the most sought after models of 2021. Mixing fashionable SUV style with typical Skoda practicality (there's a cavernous 585-litre boot) and a typically attractive price tag, the Czech machine ticks all the right boxes for families looking to go electric. Crucially, when equipped with the larger 80kWh battery (there's also a 60kWh option) the 150kW Enyaq iV claims 510 kilometres between charges. The bad news? Like its Volkswagen Group cousin below, the VW ID3, the Enyaq iV isn't expected to arrive in Australia until late 2022.
5. VW ID3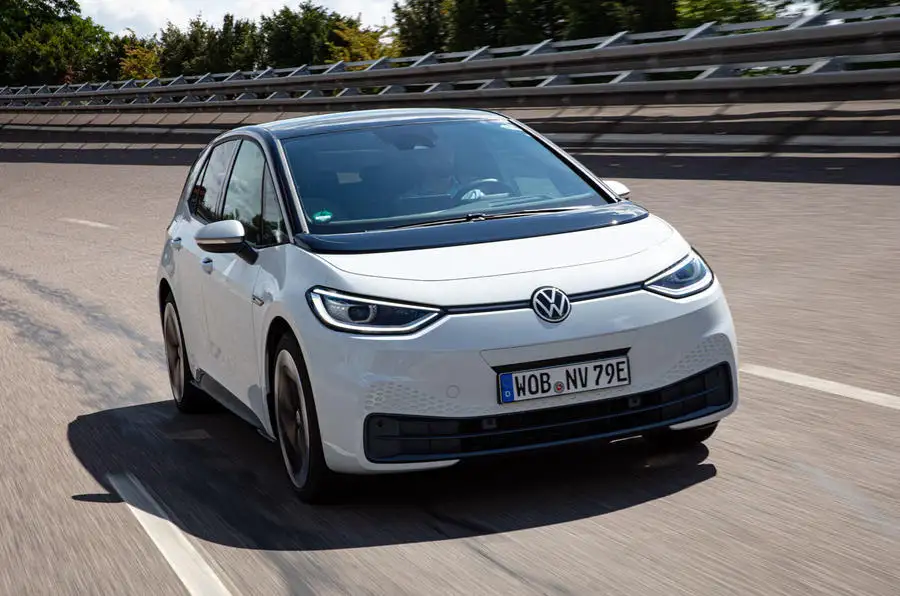 Arguably no new electric car has caused quite such a stir as the VW ID3. While the Nissan Leaf beat it to the punch as the first mainstream family EV, the VW is arguably the more important machine. Designed from the ground up to be battery-powered from the start, the rear-engined ID3 is a true clean-sheet exercise. It's a good effort to, the minimalist interior proving bright and airy, while the driving experience is composed and unfussed. Factor in the higher capacity 82kWh battery and you can add a 540 kilometre range to the list of positives. Only problem for now is it won't be in Australian until 2022 at the earliest.
4. Tesla Model X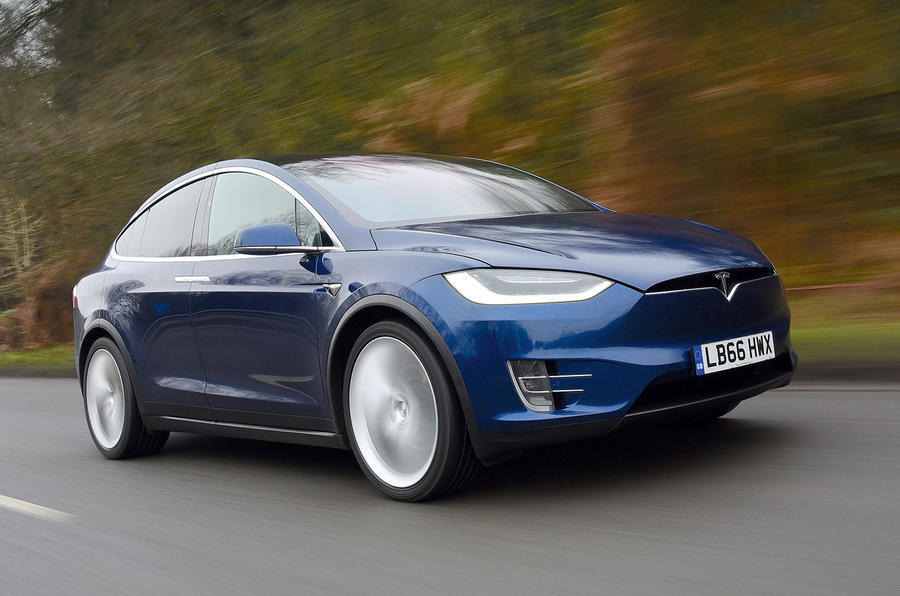 With its large 100kWh battery it's hardly surprising the distinctive gull-winged Model X can go further than most between charges – that and the fact it's badged a Long Range Plus. In fact, given the vast size of the cells and the name, you might say the claimed 560 kilometres between charges is actually a bit of a disappointment. And then you realise the Model X is four-wheel drive, can carry seven adults and can sprint to 100km/h in 4.4 seconds. Pay a little more and sacrifice 12.8 kilometres of range, and the Performance version will demolish the acceleration benchmark in 2.6 seconds.
3. Tesla Model 3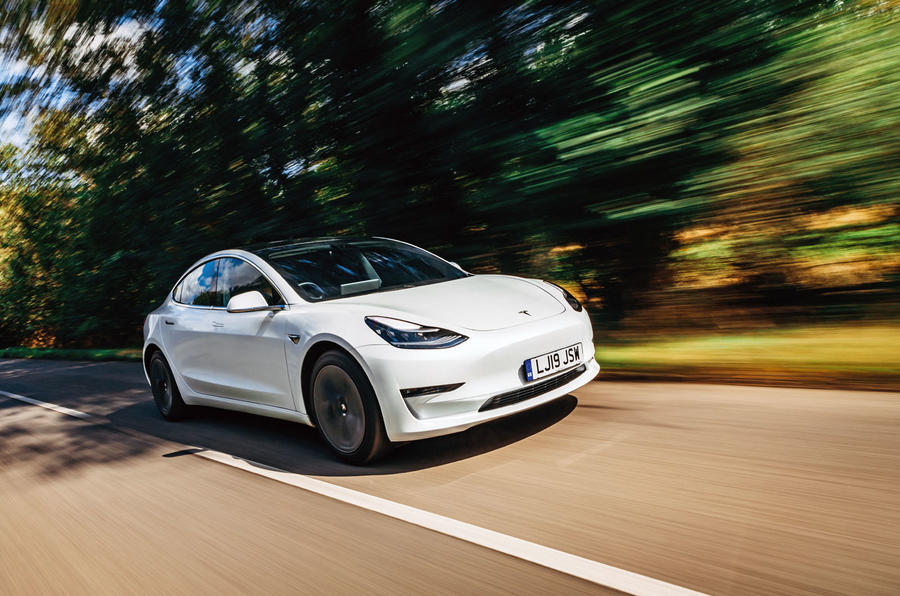 It's the world's best selling EV, but that's not enough for the Model 3 to top this list, although it's close. Elon Musk's most affordable model has been an unmitigated hit, its blend of techy cool, everyday usability and a startling turn of speed making it an incredible sales success. There are a number of versions to choose from, but if you want to spend as much time moving as possible then you'll need the aptly titled Long Range Plus, which uses an 82kWh battery to achieve an excellent 580 kilometres on a single charge.
2. Ford Mustang Mach-E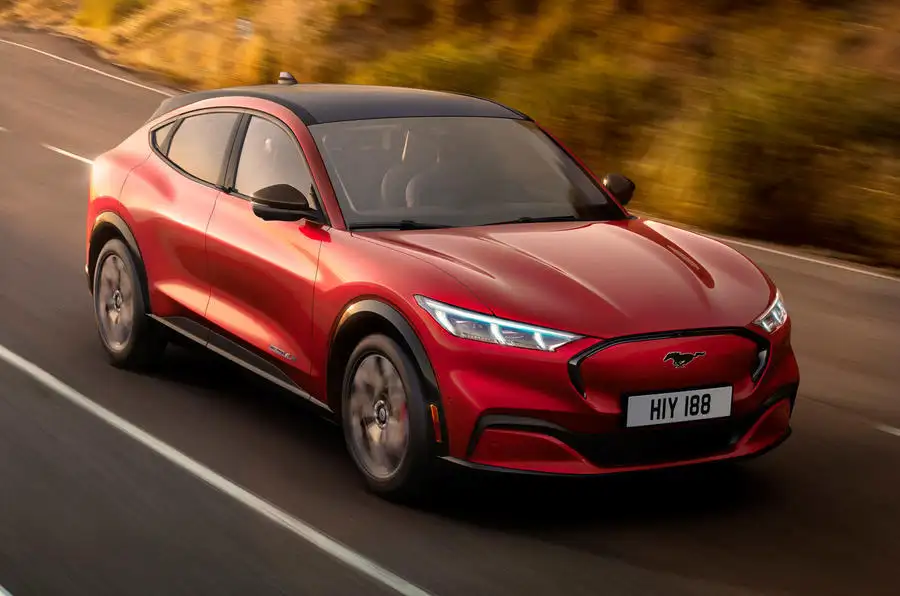 Okay, so there are still many out there who claim that calling it a Mustang is heresy, but get past that and Mach-E is actually a worthy addition to the pony car pantheon. For starters it's not short of muscle, with the 257kW four-wheel drive model capable of cracking 100km/h in 5.1 seconds. It's pretty good to drive too, with decent agility, grip and composure. It's perhaps a little cheap feeling inside, but a giant Tesla-style infotainment tablet gives it a suitably hi-tech feel. Oh, and specify the rear-wheel drive version with larger 88kWh battery and you'll see 610 kilometres between plug-ins. Sadly, it's still unknown as to when it will reach our shores.
1. Tesla Model S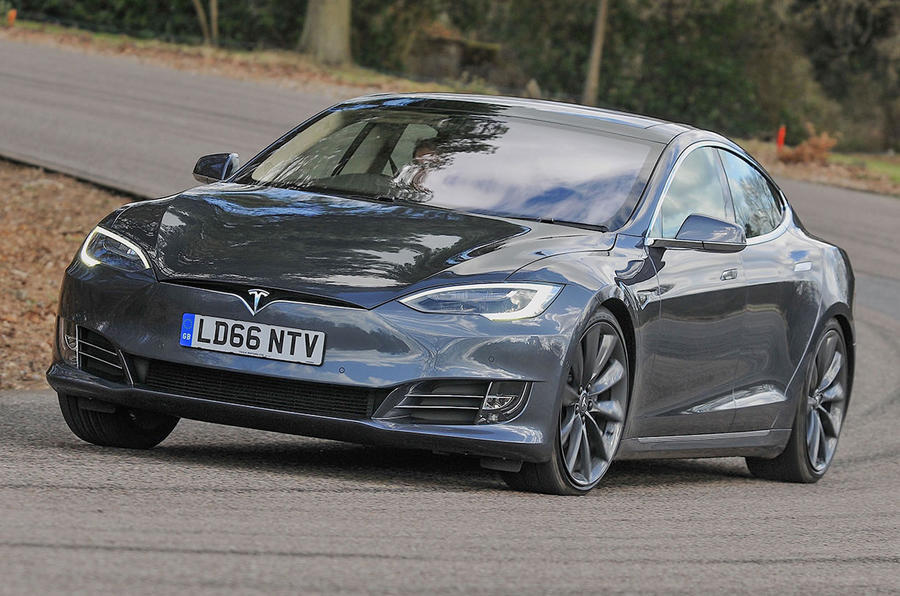 Tesla's longest serving model is also the one that will travel farthest on a single charge. Constant refinement and the use of over-the-air updates has meant that the Model S has been able to eek ever more efficiency out of its lithium ion battery. As a result, the 100kWh equipped Long Range Plus now promises 657 kilometres between recharges – and Tesla reckons there's more to come. It lacks the build quality and driver appeal of newer rivals (the steering is mute, the handling inert and the ride choppy), but when it comes to travelling as far as possible in an EV, the Model S is unbeatable.