Mid-engined Arese RH95 supercar unveiled ahead of Salon Prive premiere.
Italian coachbuilder Touring Superleggera has revealed its latest creation, the Arese RH95. It's full unveiling will take place at London's Salon Prive event in September, celebrating the firm's 95th birthday.
Touring has remained coy on the Arese RH95's specifications, although the design is unmistakably similar to recent mid-engined Ferrari models, such as the 488 GTB. Given the relationship between Touring and Ferrari over the years it's probable this new car is based on Ferrari's mid-engined V8 supercar.
This won't have been the first time the two Italian brands have worked together either – last year's Aero 3 (which is still on sale) and the Touring Berlinetta are both based on the Ferrari F12 and the company's history stretches back to the coachbuilt 166MM of the 1940s.
Underneath the rear clamshell, the Arese RH95 uses a Ferrari-derived twin-turbocharged 90-degree V8, producing 492kW and 760Nm of torque (the same figures as the 488). Thanks to a carbon-fibre body, Touring estimates the RH95 should hit 0-100kph in 3.0 seconds and go on to a top speed of 330kph. The gearbox is Ferrari's own F1 seven-speed dual-clutch automatic.
Some design elements have been influenced by other recent Touring models such as the aluminium side strakes and twin exhausts also seen on the Alfa Romeo 8C-based Disco Volante. The front grille mimics the one on the Aero 3 and the air intakes behind the scissor doors add to the overall aggressive style.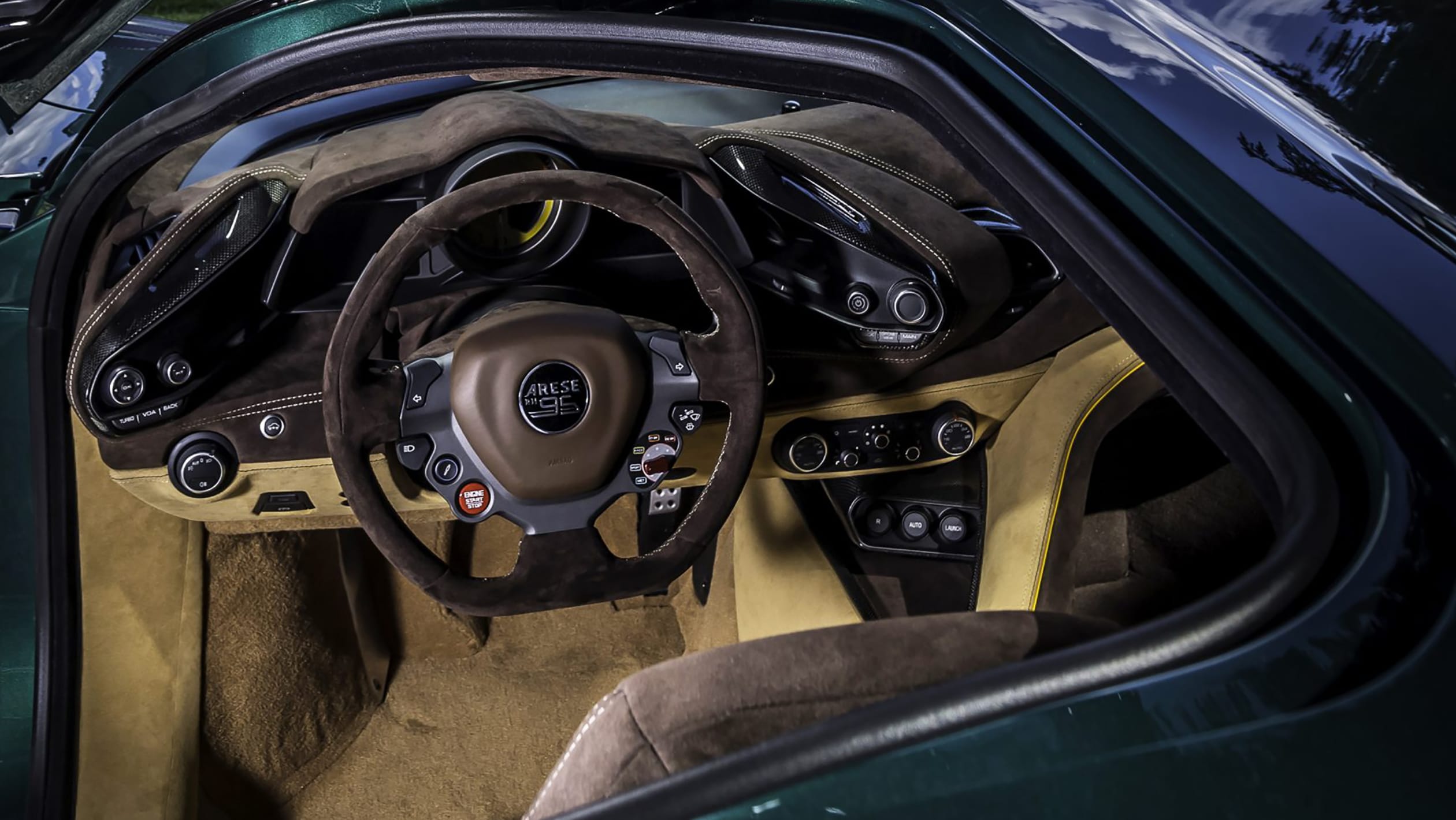 The interior is customisable and features a plaque on the centre console denoting the production number. You can supply your own donor Ferrari or have Touring source one for you. A maximum of 18 Arese RH95s will be built with pricing available on request.
Alastair Crooks