Toyota's Gazoo Racing performance arm is working on plan to fit the GR Yaris with engine from GR Corolla Morizo.
Gazoo Racing is preparing an even more potent version of the Toyota GR Yaris, fitted with the more powerful engine from the GR Corolla Morizo.
This turbocharged 1.6-litre three-cylinder engine means the GR Yaris will get an extra 21kW and 30Nm, leaving it with 218kW and 400Nm.
Extreme levels of weight-saving are also set to be made, including the deletion of the rear seats, but a basic stereo and single-zone climate control will stay.
This eye on lightness, coupled with its new powerplant, means the new GR Yaris is tipped to sprint from 0-100km/h in less than 4.5sec and top out at more than 250km/h.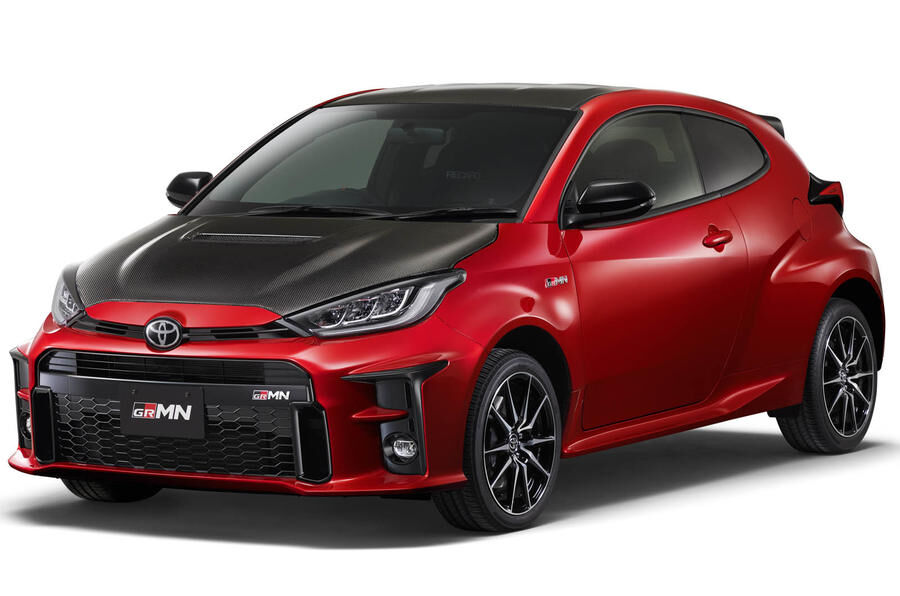 The more powerful GR Yaris is also expected to carry the new Morizo name that's reserved for the fastest most extreme Gazoo Racing models. This moniker comes from Toyota CEO Akio Toyoda's motorsport pseudonym.
The development work has been confirmed by Gazoo Racing's chief engineer, Naoyuki Sakamoto.
The senior Toyota executive has also revealed that there's enough space to package the GR Corolla Morizo's special close-ratio six-speed manual gearbox, which will replace the six-speed in the current GR Yaris – known as the car's weak spot. This drivetrain will now be able to cope with not only the 400Nm the GR Corolla Morizo produces but even more torque than that.
Yet there are issues to deal with. Sakamoto confirmed the supermini doesn't provide the space for the bigger Corolla's trick exhaust.
However, he admitted that the majority of the GR Corolla powertrain development work was actually carried out by modified GR Yaris race cars competing in the Super Taikyu race series in Japan.
No information was given on when the GR Yaris might be introduced or whether it has even been given the green light internally.
The next generation of GR models aren't expected to come with launch control or drift mode. Sakamoto added that it wouldn't be his preference to add either driver aid.
"We're sticking to natural control of the vehicle," he said. "If the vehicle is good enough to control, we don't have to prepare any special mode."
Sakamoto also confirmed that the long-awaited two-pedal GR Yaris remains in development.
According to the GR chief, it will shun a more advanced dual-clutch automatic gearbox for traditional torque-converter unit, possibly with eight speeds.
Again, no timeline for its introduction was given, but Sakamoto stressed that the auto would match the manual GR Yaris's character with a bespoke calibration developed by Toyota's performance arm.

John Mahoney