New EV hot hatch from Vanwall has up to 421kW of power and sprints to 100km/h in under four seconds.
German endurance-racing team Vanwall has launched a new electric road car with a design that pays homage to the Vanwall name's English heritage.
Named the Vandervell, the limited-edition EV takes the form of a lightweight hot hatchback with four doors and an emphasis on aerodynamics.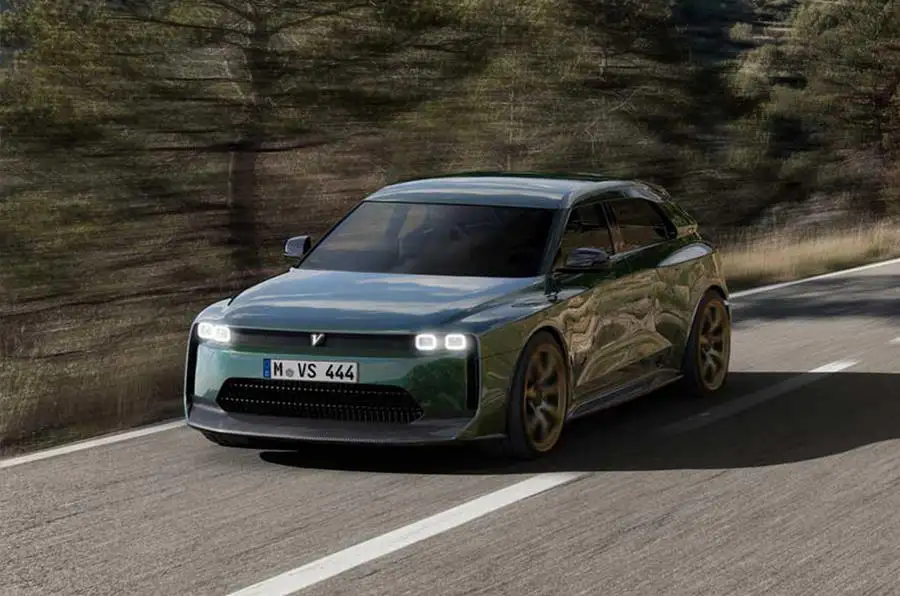 The S marks the entry point into the range, available with all-wheel drive and 232kW, hitting 0-100km/h in 4.9sec while claiming 450km of range. Top speed stands at 184km/h.
The more powerful Plus, meanwhile, produces 421kW, slashing the 0-100km/h sprint time down to 3.4sec and the range drops slightly to 418km.
Just 500 examples of the Vandervell will be produced at the firm's Greding facility, with prices starting at €128,000 (almost AUD$200,000). Deliveries are due to begin in the third quarter of 2023.
The hot hatch features aggressive fenders and large cooling intakes, as well as 22-inch alloy wheels with low-profile tyres. Kerb weight hasn't been announced, but it does feature a lightweight carbonfibre splitter, side skirts and rear spoiler.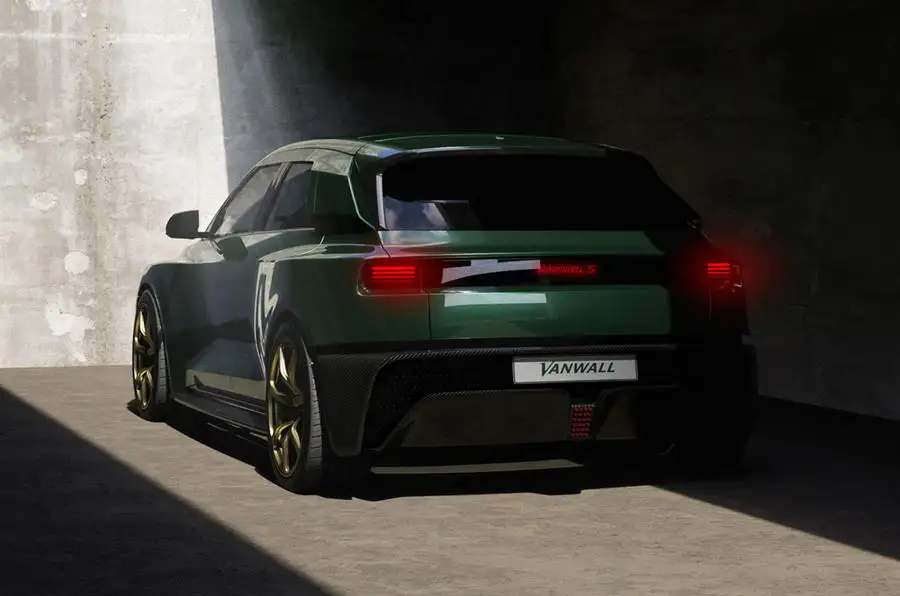 Despite its high performance, the EV has been geared towards comfort inside, with "outstanding ergonomics", references to motorsport and "special attention" given to the driving position.
No images of the interior have been published yet, but it has been confirmed to feature exposed carbonfibre and leather.
Vanwall said customers can have any exterior colour they desire applied to their car.
Last year, Vanwall announced that it would produce a road-legal version of the Vandervell 1000 Hypercar Le Mans racer as a rival to the Aston Martin Valkyrie. That car will likely produce around 750kW from a lightweight V8 engine.
It's currently in a development test phase that has taken place both on the road and on the track.