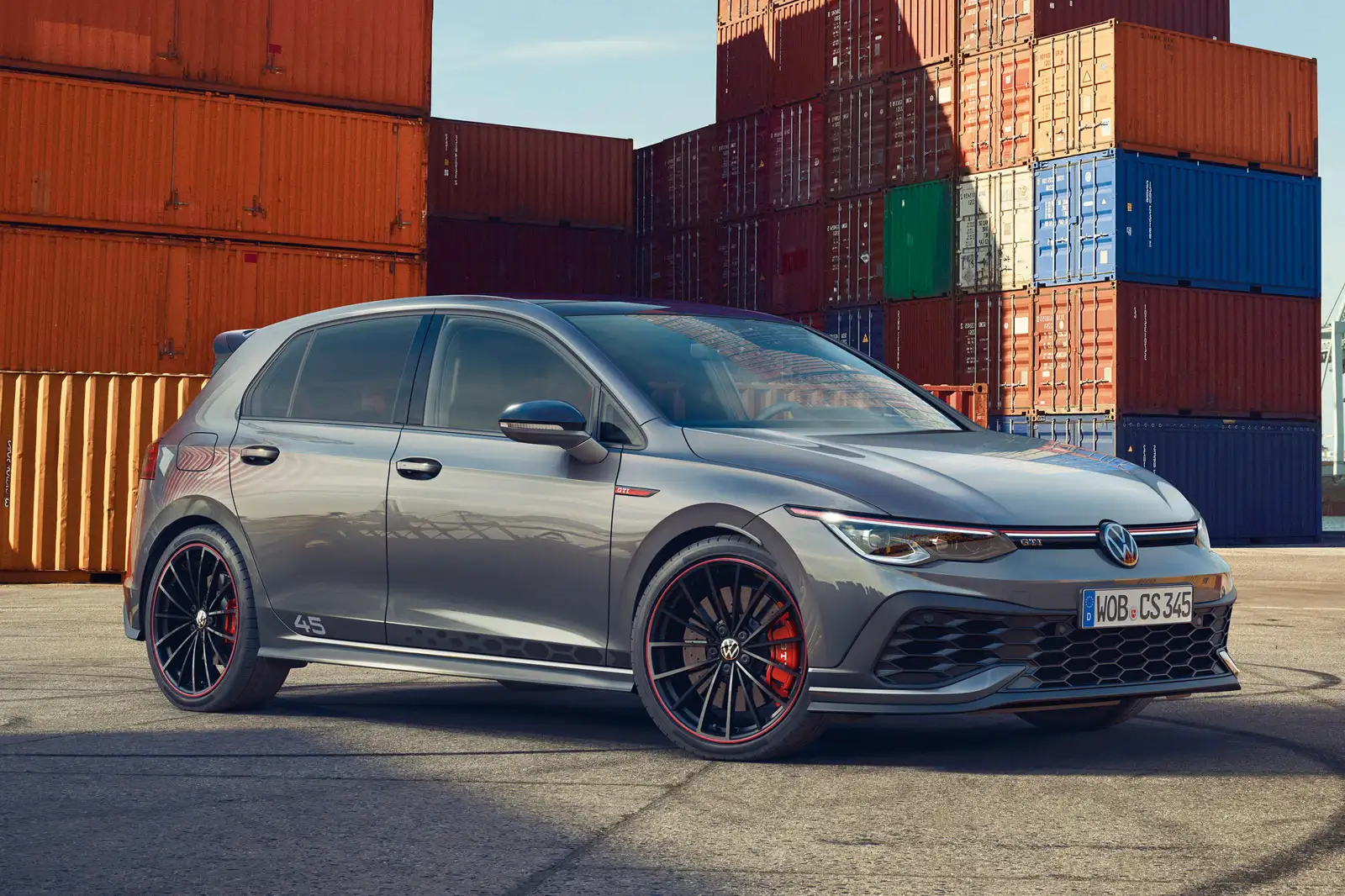 Volkswagen is celebrating 45 years of its venerable Golf GTI hot hatch with a new commemorative edition of the latest model.
It is the sixth such anniversary model the GTI has received in its lifetime, with Volkswagen having offered a similar conceived limited edition every five years since the Edition 20 in 1996.
The limited-run GTI Clubsport 45 is marked out with bespoke '45' branding, a contrasting black roof and matching rear wing – which Volkswagen says is a homage to the Mk1 GTI's black plastic rear spoiler.
Bespoke 19-inch 'Scottsdale' alloy wheels are painted black, with a narrow red pinstripe around the rim in tribute to historic GTI models which wore a similar design for their front grilles.
Being a Clubsport, the special edition boosts output from its 2.0-litre turbocharged four-cylinder up to 20kW and 295lb ft – from the standard GTI's 220kW and 400Nm for a 0-100km/h time of 5.6 seconds and a limited top speed of 250km/h.
It is also equipped as standard with an exclusive Race package, which is unavailable on other GTI models, bringing a sports exhaust system and removes the speed limiter, as well as top-rung LED matrix headlights – which also feature subtle red detailing.
The commemorative theme is carried over to the interior, where a GTI motif is stitched into the front seat backrests and a 45 badge is applied to the bottom of the steering wheel.
Felix Page