The Volkswagen Group brands have released their 2020 financial results, detailing the impact of the coronavirus pandemic on global sales.
Most recorded a sharp decline, in line with global trends, although the impact was less profound for more premium-oriented marques.
Audi
Audi sold more than half a million cars in one quarter for the first time in 2020, delivering 505,583 cars to customers in the final three months of the year.
Overall, however, the brand was significantly impacted by the pandemic, delivering 1,692,773 units globally for a year-on-year decline of 8.3%. That was despite record sales in China, Audi's biggest global market, where it sold 727,358 cars – a 5.4% year-on-year increase.
The brand attributes its strong end-of-year performance to "experience gained during the first wave of coronavirus in spring," when global sales and production operations were largely shut down in an effort to contain the spread of the disease. Expansion of its digital sales and service offerings has helped compensate for dealerships being closed.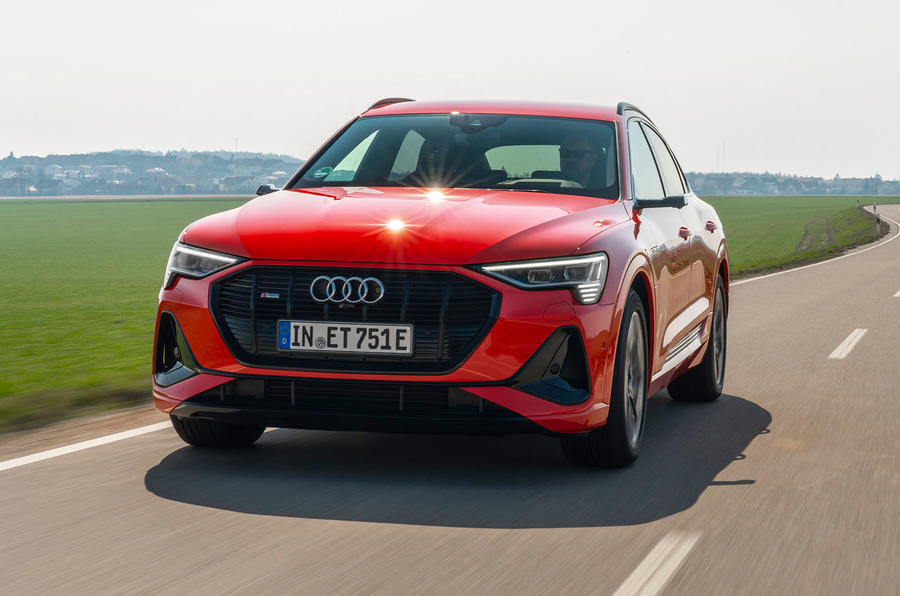 Demand for the E-tron surged 79.5% in 2020, with the 47,324 examples sold overall making it "the global top-seller among electric vehicles made by German premium manufacturers," according to Audi.
The SUV was recently revealed as a key factor in Norway becoming the first country in the world where the majority of new car sales are of electric cars, accounting for more than 10% of all new EVs sold in the country.
The conventionally powered Q3 SUV also recorded strong growth, with an 18.1% year-on-year sales increase, while the A6 executive car received an 11.8% increase in demand and Audi Sport models had their best year on record, selling 29,300 units for a 16.1% year-on-year increase.
Audi's European deliveries declined 19.5% in 2020, but it said: "In the fourth quarter, an upwards trend was already evident again, despite increasing restrictions resulting from the coronavirus pandemic."
Bentley
In contrast to other Volkswagen Group brands, Bentley sold a record number of cars worldwide in 2020, despite the pandemic.
The British luxury marque delivered 11,206 units to customers, 2% more than in 2019 and the highest figure since it was founded 101 years ago, despite a five-week factory shutdown in the spring and nine weeks of running at 50% normal capacity after that.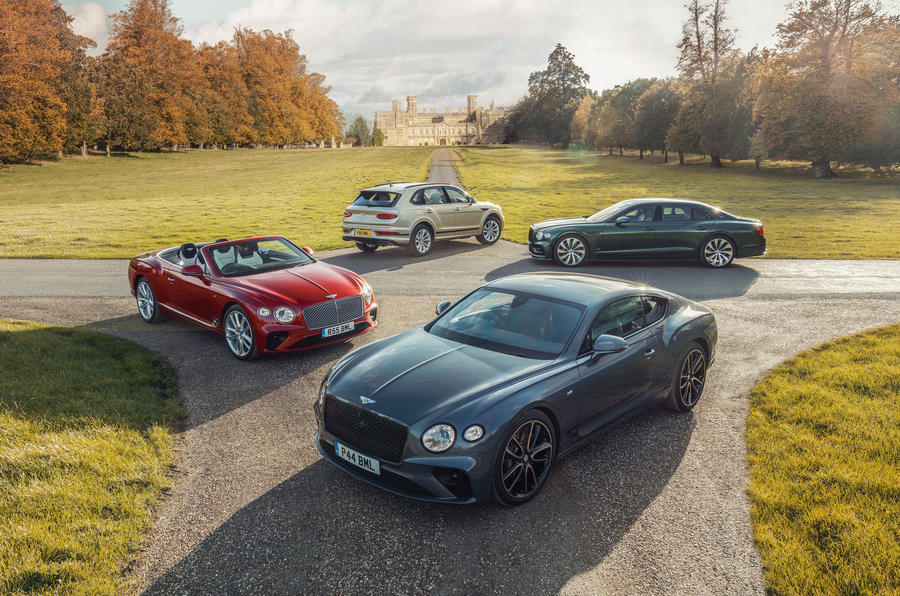 Bentley attributes the growth to a "comprehensive" redesign of its production line in light of the pandemic, which allowed it to continue operating in accordance with social-distancing protocols. A swift market recovery in China played an important part in the sales increase, as did strong demand for the facelifted Bentayga and new Flying Spur saloon.
Porsche
Porsche sales were down a relatively low 3% compared to 2019, when the performance brand recorded its strongest sales on record.
Like other Volkswagen Group brands, Porsche was forced to pause production for six weeks as the pandemic took hold, but strong demand for the new Taycan electric saloon helped to minimise the impact.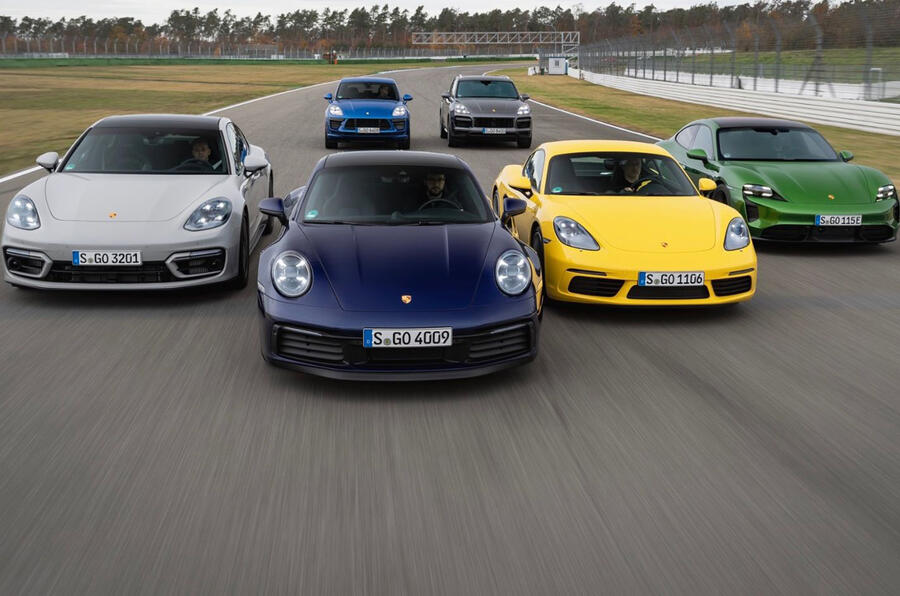 A total of 20,015 Taycans were delivered throughout the year, nearly equalling the successful 718 Boxster/Cayman sports car, which sold 21,784 units. It was the Cayenne SUV that topped the sales charts, however, with 92,860 units sold, while the 911 accounted for 34,328 sales.
Porsche sold 272,162 units worldwide, with a 4% sales boost across the Asia-Pacific, Africa and Middle East regions helping to offset slumps in Europe and the US.
Skoda
Skoda recorded a 19.1% global sales drop in 2020 but still sold more than 1,000,000 cars for the seventh year in a row.
A total of 1,004,800 Skoda models were delivered during the year, despite a 39-day shutdown of the brand's Czech production facilities during the first wave of the pandemic.
Skoda sales were most profoundly impacted in China, its biggest global market, dropping 38.7% to 173,000 units. Despite the drop, Skoda still sold just over 11,000 more vehicles there than in Germany, its second-biggest market.
Like Seat, Skoda recorded strong growth in Turkey (56.3%), plus it gained in Egypt and Russia, but a 16.5% drop across Western Europe to 434,500 sales – and similar declines in Central and Eastern Europe – had a significant impact on the global figures.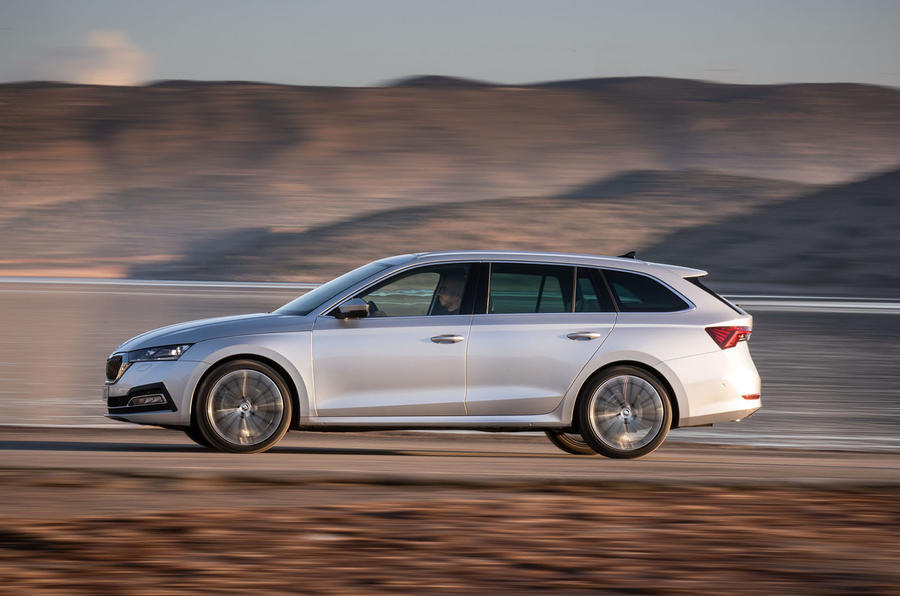 The Octavia family car was by far the biggest global seller, selling 257,400 units (a 29.2% year-on-year drop), compared with the second-best-selling Karoq SUV's 137,200 units (a 10.1% drop).
Skoda CEO Thomas Schäfer said: "Delivering over one million vehicles worldwide is a great success for Skoda Auto, especially against the backdrop of the corona pandemic and the resulting five-week production shutdown during the first wave in spring.
"I would like to thank the sales team, importers and dealers for this joint effort. An equally big thank you to our colleagues from production, quality management and all other Skodians who fought for every Skoda.
"The entire team has shown stamina, resilience and real passion in these challenging times. We can now look ahead with confidence: Skoda has many new products in the pipeline, and I have high expectations for them. Nevertheless, we remain vigilant, and we're keeping a close eye on further developments in the markets."
Volkswagen
Volkswagen sold 15.1% fewer cars globally in 2020, but it highlighted the strong performance of its new ID 3 electric hatchback as an indication of its recovery prospects.
Overall, Volkswagen global sales dropped to 5,328,000 units, compared with 6,279,000 in 2019. The harshest declines were in Western Europe (-23.4%), South America (-20.2%) and Asia excluding China and Hong Kong (-19.3%).
Electric and plug-in hybrid models accounted for 12.4% of the brand's European deliveries – up from 2.3% in 2019. The ID 3, launched in September, sold 56,500 units and was the best-selling electric car in Finland, Slovenia and Norway in December. The now-discontinued e-Golf sold 41,300 units in 2020 and the plug-in hybrid Passat GTE sold 24,000.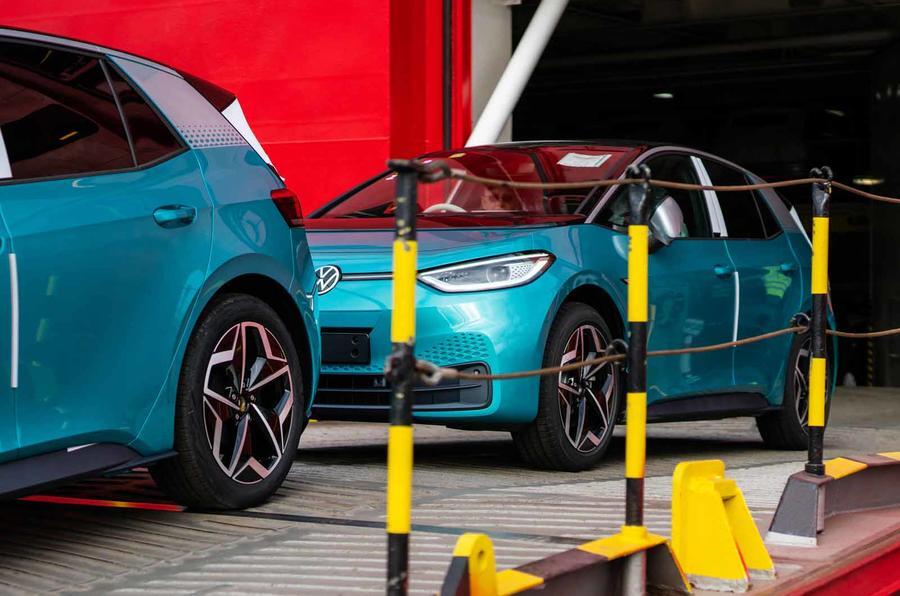 Looking ahead, Volkswagen notes that the 2021 ID 4 electric SUV is "right in line with customer trends," given the success of its conventionally powered Touareg, Tiguan and T-Cross SUVs.
Felix Page