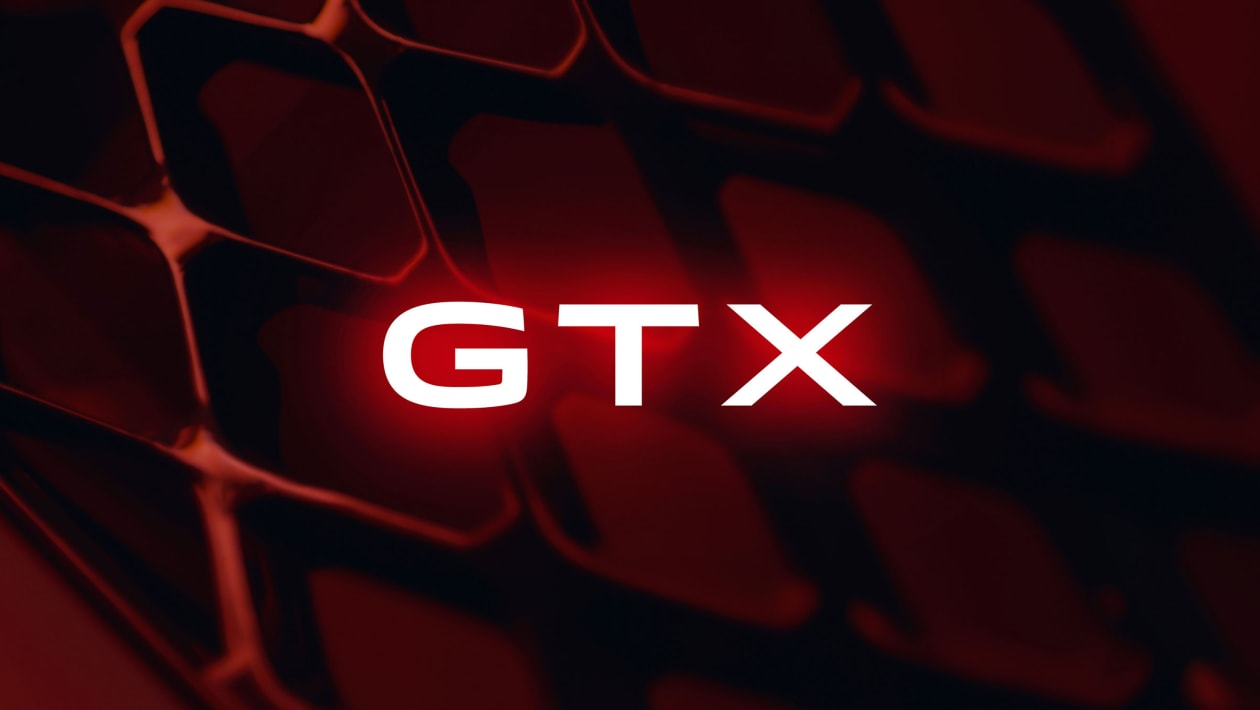 Volkswagen has confirmed that all of its future pure-electric performance models will carry a new 'GTX' badge. For the time being, it'll join the company's existing GTI, GTD and GTE branding, which are reserved for its sportiest petrol, diesel and plug-in hybrid cars.
The first model to wear the new badge will be the Volkswagen ID.4 GTX. It's set to make its official debut on 28 April, likely sporting the same 225kW twin-motor electric powertrain as the Skoda Enyaq vRS, which should provide a 0-100km/h time of 6.2 seconds.
Volkswagen says that, under normal running conditions, the new drivetrain operates on just the rear motor, with the front motor only being activated when the driver accelerates hard or if the car's software detects a loss of traction. However, owners will be able to permanently engage the front motor with the firm's new Traction driving mode.
Specific details about the ID.4 GTX's design are yet to be confirmed but, like Volkswagen's GTI models, we expect it'll come with a more aggressive front bumper, deeper side skirts, larger alloy wheels are a fresh spoiler for the tailgate.
Inside, Volkswagen's usual sporty upgrades will likely feature, with enhancements that should include sports seats and a new sports steering wheel. The standard ID.4's 10-inch infotainment system should also be upgraded to a 12-inch unit, featuring a bespoke skin bearing the new GTX branding.
Adaptive dampers, uprated brakes and a revised version of the standard car's stability control system are also expected, to cope with the extra performance of the four-wheel drive powertrain. Like the ID.4 First Edition, the GTX should support 125kW DC rapid charging too.
Klauz Zellmer, Volkswagen's Board Member for Marketing and Sales, said: "The letters GT have long stood for driving pleasure. Now the X is building the bridge to the mobility of the future. Sustainability and sportiness are not mutually exclusive, but complement each other intelligently."
The new GTX family of electric vehicles forms part of Volkswagen's "Accelerate" strategy, which sees the brand aiming to increase its share of the European EV market to 70 per cent by 2030. Volkswagen also has the target of becoming climate neutral by 2050, and the company will invest around €16 billion (AUD$25 billon) in e-mobility, electrification and digital technology by 2025.
Luke Wilkinson