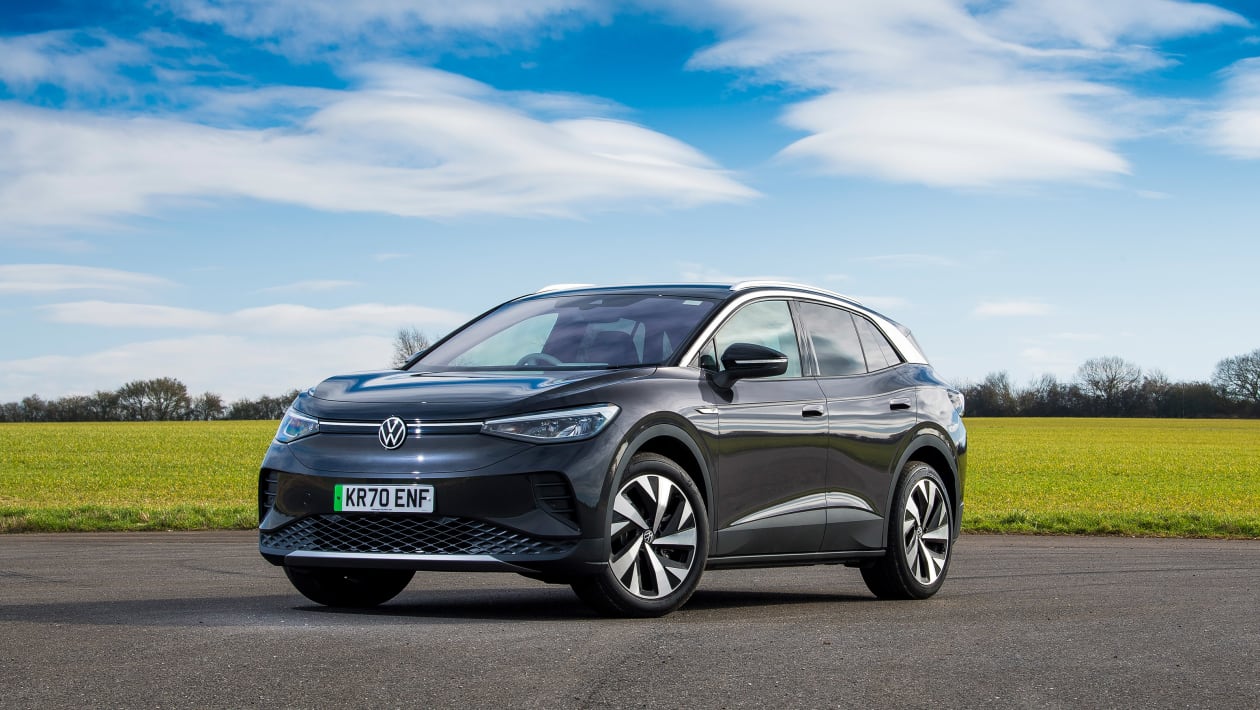 The ID.4 is Volkswagen's second all-electric model sitting on the brand's new MEB platform (following the ID.3 hatchback) and came out on top following voting by a jury of 93 international jurors from 28 countries, including Auto Express editor-in-chief Steve Fowler and chief columnist Mike Rutherford.
Ralf Brandstätter, Volkswagen Cars CEO, commented: "We are particularly pleased about our ID.4 being named World Car of the Year. Not only because it is one of the most important car awards in the world – but because the jury also honoured a great idea and a great team. The first ID. model for the key markets of Europe, China and the U.S. carries our electric offensive around the world. A convincing car, a great idea – and the World Car of the Year award? That goes well together for us!"
Volkswagen's latest success in the World Car Awards marks the fifth time the brand has won the top trophy, following on from Golf (2019 and 2013), Polo (2010) and up! (2012).
Among the other World Car winners, there was British success with Land Rover's new Defender named World Car Design of the Year for 2021. Accepting the award, JLR Chief Creative Officer Gerry McGovern, said, ""New Defender is influenced by its past but is not constrained by it and we are delighted it has been honoured with this award.
"Our vision was to create a 21st century Defender by pushing the boundaries of engineering, technology and design while retaining its renowned DNA and off-road capability. The result is a compelling 4×4 that resonates with customers on an emotional level."
Another all-electric winner was the new Honda's e, named World Car Urban Car of the Year, while the World Car Performance Car of the Year award went to the latest Porsche 911 Turbo. There was more German success with Mercedes' all-new S-Class being named World Car Luxury Car of the Year.
The shortlists for each of the 2021 World Car of the Year awards can be found below…
2021 World Car of the Year
2021 World Urban Car
2021 World Luxury Car
2021 World Performance Car
2021 World Car Design
2020 World Car of the Year winners
Despite being a US-only model, the Kia Telluride impressed the World Car of the Year judges (including Steve Fowler and Mike Rutherford) enough to walk off with the overall title for 2020.
In a double success for Kia, the Soul EV took the award for the best Urban Car, beating the MINI Electric and Volkswagen T-Cross.
The Mazda 3 was claimed the World Car Design of the Year award, stealing the favour of the judges from the Peugeot 208 and Porsche Taycan. However, the Taycan didn't walk away empty handed, as it won both the World Performance Car of the Year and World Luxury Car of the Year awards.
Read on to see the full list of all the World Car of the Year winners to date…
| | |
| --- | --- |
| 2020 | Kia Telluride |
| 2019 | Jaguar I-Pace |
| 2018 | Volvo XC60 |
| 2017 | Jaguar F-Pace |
| 2016 | Mazda MX-5 |
| 2015 | Mercedes C-Class |
| 2014 | Audi A3 |
| 2013 | Volkswagen Golf |
| 2012 | Volkswagen Up! |
| 2011 | Nissan Leaf |
| 2010 | Volkswagen Polo |
| 2009 | Volkswagen Golf |
| 2008 | Mazda Demio |
| 2007 | Lexus LS460 |
| 2006 | BMW 3 Series |
| 2005 | Audi A6 |
Luke Wilkinson