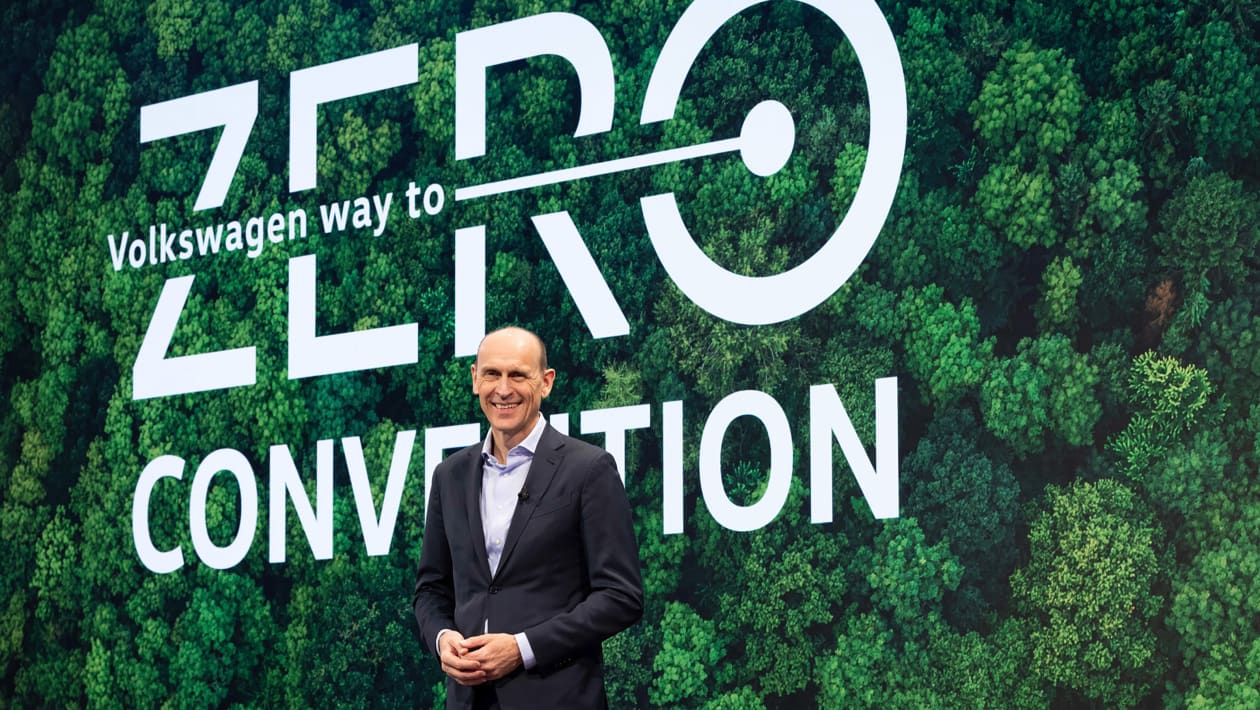 Volkswagen has announced a series of carbon reduction initiatives, including greener production techniques for passenger vehicles, the usage of green energy at the company's factories, and the acceleration of all-electric vehicle sales.
The brand will outline its new carbon reduction strategy at a conference being held today, called 'Way to Zero'. Volkswagen has also said that, through its new measures, it aims to be a fully carbon-neutral car company by 2050 at the latest, with 70 per cent of its sales in Europe to be fully-electric by 2030.
We've set out on the 'Way To Zero' and are consistently placing the environment at the focus of all our activities," said Volkswagen Chief Executive Officer, Ralf Brandstätter.
"Our big electric offensive was just the start. We're taking a holistic approach to decarbonisation: from production through service life to recycling."
A key tenet of the updated carbon strategy is the increased use of green and renewable energy at the brand's production facilities. All European Volkswagen factories are powered by renewable energy, and the marque plans to copy this worldwide, albeit with the exception of its 33 plants in China.
Volkswagen says it will identify CO2-emitting elements of its supply chain and look to reduce them. The company claims that this will become a key rationale for deciding which third-party suppliers it awards contracts to.
It will switch to more sustainable components where necessary, citing an impending move to wheels made from greener cast aluminium and tyres from low-emission production processes. Battery recycling from electric vehicles will allow up to 90 per cent of their materials to be reused.
The company has also announced that it plans to become a supplier of renewable energy for electric vehicle recharging, and is directly funding the construction of new wind and solar farms, several of which are to be constructed across Europe by 2025.
James Brodie