The new Tesla Roadster promises to be another incredible halo model from the US car maker, but when is it coming and what can you expect?
Typical of Tesla model releases, the Tesla Roadster launch has been pushed back from when we were first told it would land. Now, the release date is tipped for sometime during 2023, according to remarks from CEO Elon Musk to shareholders.
The Tesla Roadster will be joined in 2023 by a production target for the Cybertruck, Musk added: 'Hopefully we can also be producing the semi and the new roadster in 2023 as well. We should be through our severe supply chain shortages in 2023.'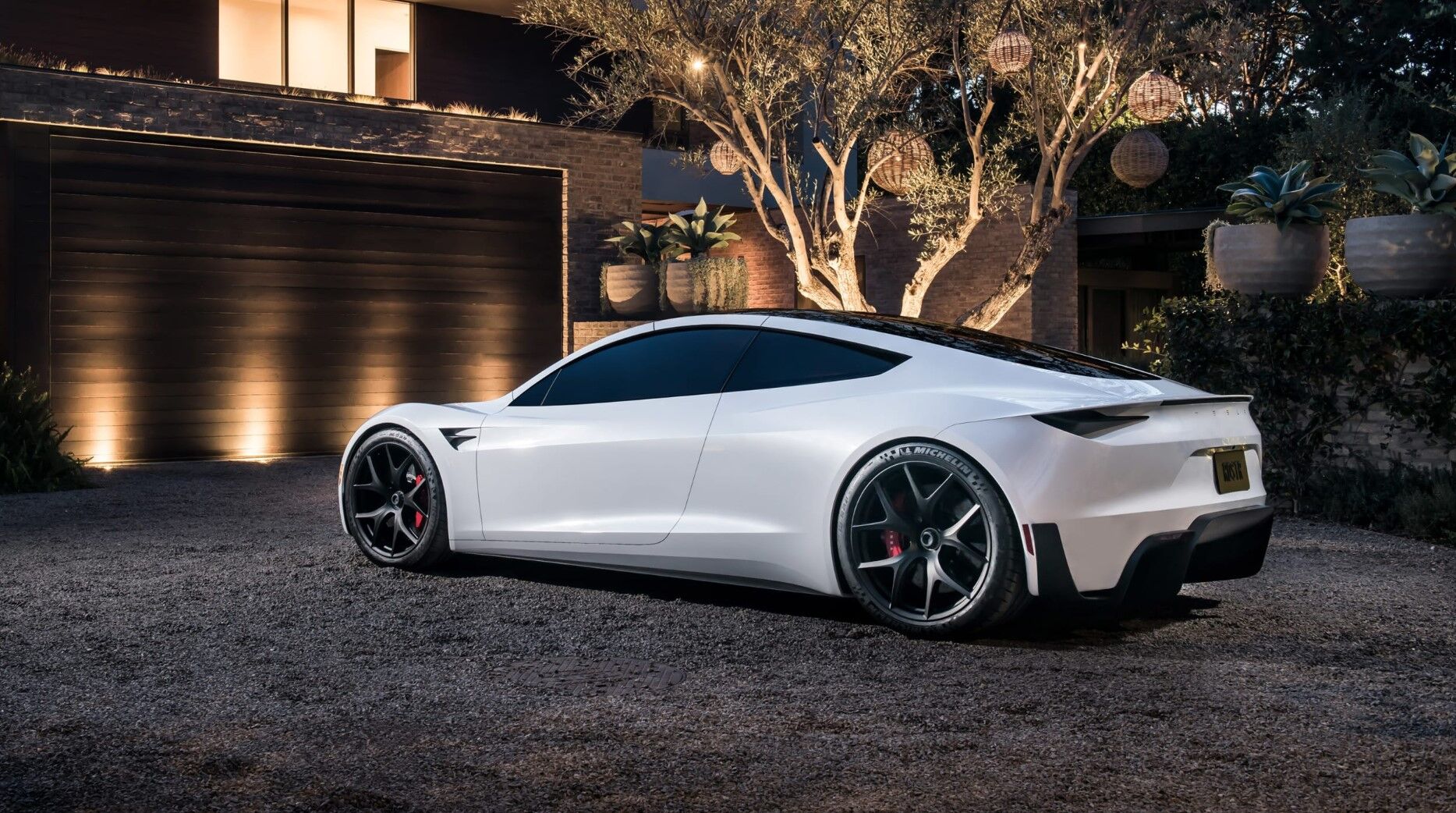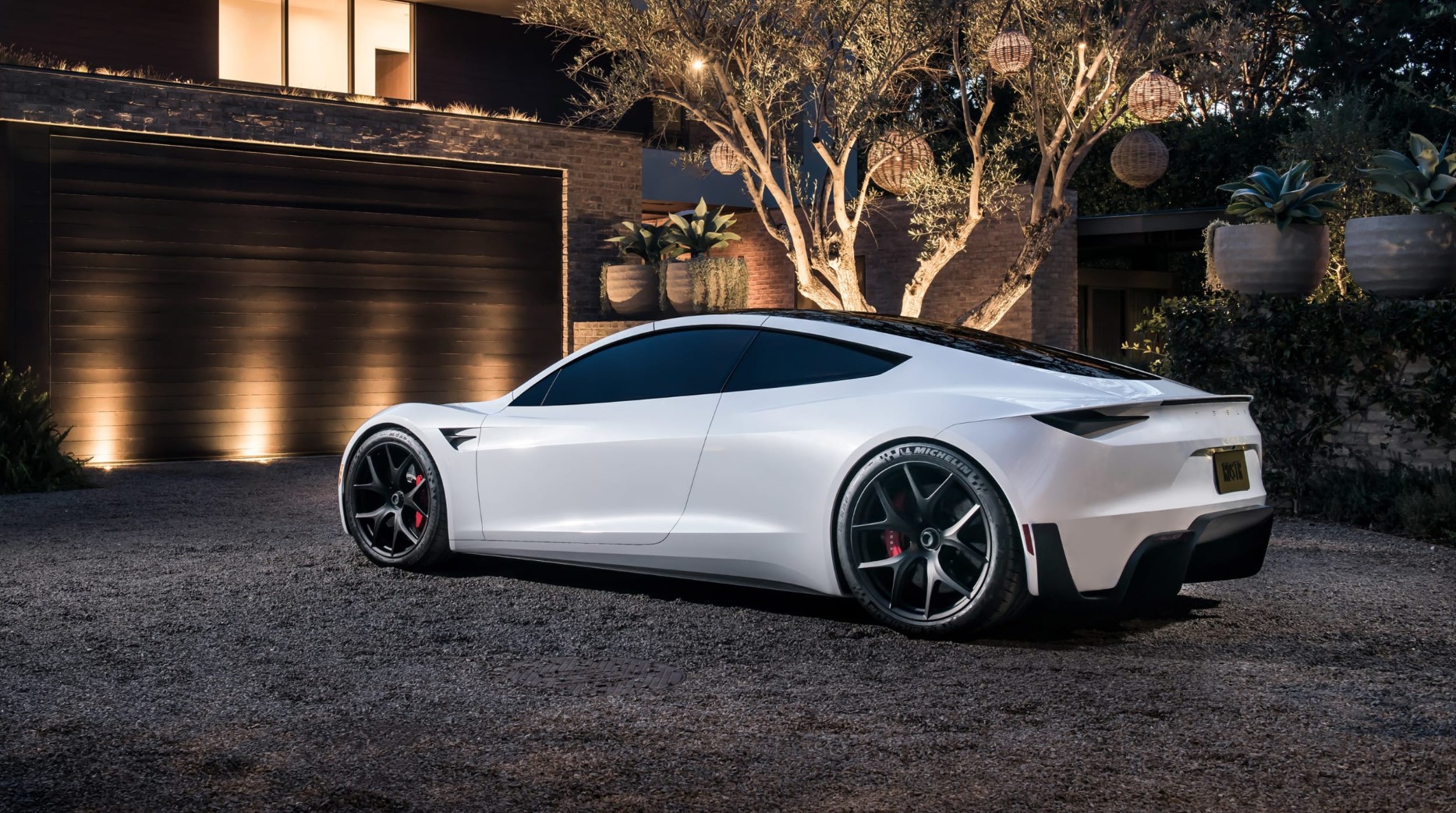 The original Roadster was Tesla's first production model, based on a heavily modified Lotus Elise platform. This new model looks rather more ambitious – as we've come to expect from Tesla.
Reservations for the second-generation Roadster (the first-generation model was Tesla's first car, sold between 2008 and 2012) are currently being taken. Prices for the base Tesla Roadster in the US start at $200,000 (AUD$300,000), with Australian customers being asked to place a $7000 deposit with $59,000 due ten days after.
Rather than using an electrically retractable hardtop, buyers will have to remove the middle section of the roof by hand and stow it in a dedicated compartment within the car. Tesla is planning to officially reveal the cabin of the open-top supercar at a later date.
The electric sports car is targeting a 0-100km/h time of 1.9 seconds, with a top speed claimed to be in the region of 400km/h. Performance like this would put it in the same league as hypercars such as the Pininfarina Battista and the Lotus Evija.
Meanwhile, Tesla has promised a range of up to almost 1000 kilometres on a single charge of the Roadster's battery, far in excess of the 600km record currently held by the Tesla Model S.
Musk says the Tesla Roadster has been built to "give a hardcore smack down to gasoline cars." The 'base' version of the Roadster is expected to achieve that headline 0-100km/h figure, while 0-160km/h could take as little as 4.2 seconds; that's quicker than a BMW M4 gets from 0-100km/h.
Power comes from a 200kWh battery pack; a unit that's almost twice the size of any other electric-car battery in use today. There are three electric motors: two powering the rear wheels, and another to drive the front wheels for all-wheel-drive. Tesla says the new Roadster produces 10,000Nm of 'wheel torque'.
A standing quarter mile is claimed to be possible in 8.9 seconds, which makes it the first production car to do the quarter mile in less than nine seconds. Musk also hinted at a version "beyond the base model," which could deliver even more performance. The Tesla chief has, however, confirmed a "Space X option package" will be offered with the Roadster, to celebrate Musk's other company successfully launching a rocket into space.
The Roadster has a 2+2 seating layout, although Musk conceded that "giant people" couldn't fit in the back; he did however boast about the Roadster's plentiful storage areas despite its focus on performance and enormous battery.
Will there be a black Tesla Roadster? As for colours, we've only so far seen the red and white Roadsters, although we can expect a small array of other paint schemes to be shown. For now, the deposit simply secures a place in line before options.
Automotive Daily