On 10 June this year, Nikola, a US start-up specialising in battery-electric and fuel-cell commercial vehicles, briefly became more valuable than Ford after optimistic investors pushed its stock value to AUD$46.25 billion. It had yet to sell a vehicle, against more than five million sales a year for Ford.
It has been an extraordinary year for electric car start-ups, which have seized on the unprecedented appetite for tech stocks to fund themselves by listing on US exchanges.
After Nikola went public in June, Chinese electric car firm Li Auto listed in July, followed by Fisker, run by ex-Aston Martin designer Henrik Fisker.
Then came Chinese electric SUV hopeful Xpeng, and US sales-by-subscription EV start-up Canoo.
Other, previously listed electric vehicle makers saw their stock reach barely believable heights. Tesla, the company whose soar-away share value is arguably responsible for all this start-up confidence, overtook Toyota in July to become the world's most valuable car brand. Since then, its value as measured by stock price has almost doubled again to AUD$552 billion.
Meanwhile, Chinese EV brand Nio has seen its US stock shoot upward from AUD$3.36 per share in March to AUD$38.68 now, valuing it at almost AUD$52 billion.
By contrast, Ford is currently worth AUD$42 billion, while the Volkswagen Group is at AUD$100 billion and General Motors AUD$70 billion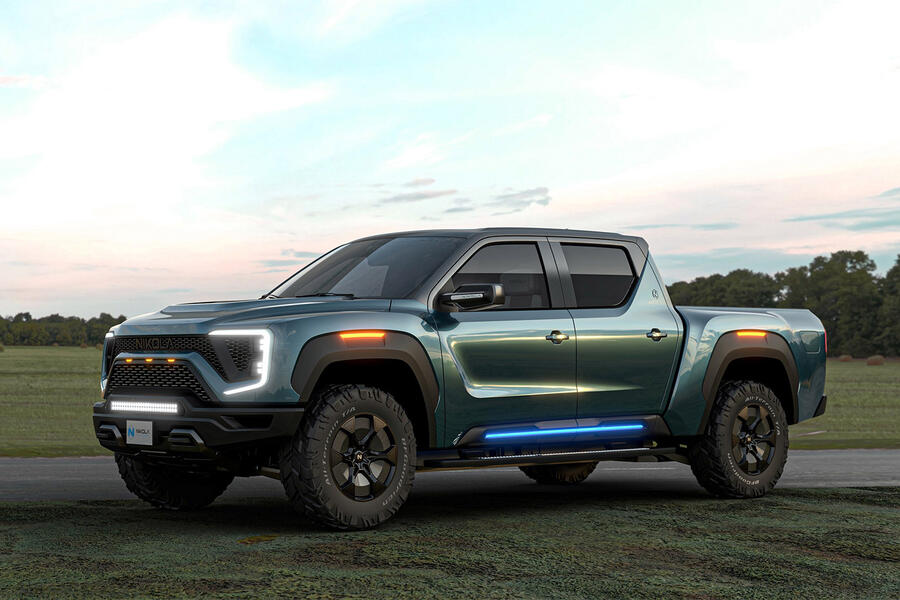 Values are now so detached from earnings reality that many fear a second tech crash similar to the dotcom bubble at the start of this century. This prospect was the second-biggest concern among investors surveyed by the Bank of America recently, eclipsed only by a potential second wave of Covid-19.
The fears seem valid. Apart from Xpeng and Li Auto, none of the start-ups listing on US exchanges this year had delivered a single vehicle. Nikola's stock price was dented in August when it disclosed that its only revenue that quarter had been generated by the company selling solar panels to its now departed founder, Trevor Milton (see above right).
That makes investors sound ill-informed and, in some ways, they are. Fisker, Canoo, Nikola and EV pick-up truck maker Lordstown Motors all went public in the US via something called a special purpose acquisition company, or SPAC, aka a blank-cheque company, which lists then merges with the company seeking the listing (Fisker merges on 30 October, for example). It's a far quicker process, partly because the company can avoid releasing all the information normally required by a listing.
However, the stock frenzy, fuelled by trading apps such as Robinhood, has not included the big car brands. "Investors love electric mobility, but they avoid traditional OEMs," Arndt Ellinghorst, head of automotive research at Bernstein, wrote in a recent report. "The equity market believes that 'old economy auto' won't get the job done."
This, Ellinghorst believes, is about to be disproved. The work needed to develop and produce a car is so difficult that just replacing a combustion-engine drivetrain is not enough to disrupt the market. "The financial pockets and intellectual property needed to produce vehicles with automotive-grade safety and quality are simply very hard to match," Ellinghorst wrote.
These newly formed companies are now so flush with investor cash that they can afford to buy the help needed, either in a straight transaction or with stock. However, very few are adding much additional value themselves.
The Fisker Ocean electric SUV, for example, will use a platform from Canadian supplier Magna (which will also build the car at its Austrian plant) and Nikola's electric Badger pick-up will be built by GM using GM's batteries, if the deal still progresses.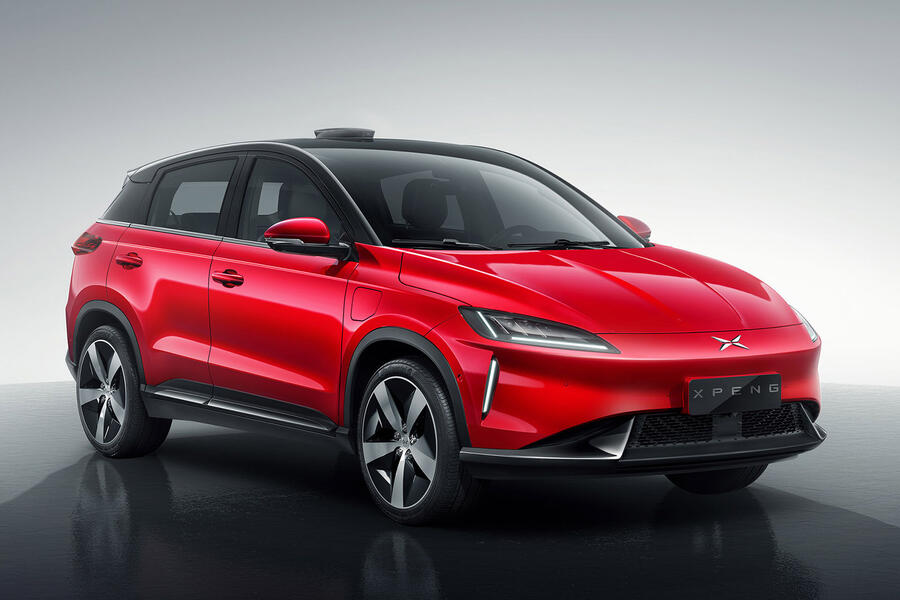 The absence of both a unique selling point and a company's own intellectual property might soon prompt investors to question the firm's valuation.
Only two companies can claim a protective 'moat'. Tesla can boast about its long experience with battery development and its Supercharger network, while Nio now has around 140 battery swap stations in China.
Some have already fallen by the wayside. Kandi, a Chinese EV maker that generated a wave of publicity in 2013 after unveiling vending machines for its share cars, soared on the US stock market in 2014 to a high of almost AUD$28.03 a share before sinking to its current level of around AUD$7.01. In the great 2020 stock rush, any hints that your glory days might be behind you can be fatal. Only the promise of a disruptive, all-conquering future will do.
The rise and (maybe) fall of Nikola
Battery-electric and fuel-cell truck developer Nikola was flying below the radar until it listed on the stock market in 2020. Founder Trevor Milton probably wished it was still out of the spotlight. Following Elon Musk, Milton named his company after electric pioneer Nikola Tesla and parlayed his Twitter-driven salesmanship into several lucrative tie-ups with established partners, including Iveco, Bosch and, this year, General Motors, which agreed to build Nikola's electric Badger pick-up in exchange for a stake.
After listing on the US Nasdaq in June, Nikola became a AUD$17 billion company by share valuation and suddenly a lot more people took notice. Many were investors, who pushed the company to over AUD$46 billion just days after listing. Others were the so-called shorts, who bet the stock would fall. To investment company Hindenburg, Nikola looked massively overvalued so it decided to do some digging. The resulting report, released on 10 September and titled 'How to parlay an ocean of lies into a partnership with the largest auto OEM in America', dug into Milton and Nikola's past with forensic detail, alleging that many of Milton's claims of technological progress were false.
The most eye-catching claim was that the Nikola One fuel-cell truck shown driving in a 2018 video had no engine and was actually just rolling down a long hill. Milton furiously promised a rebuttal, but when it came, it was weak at best. "Nikola never stated its truck was driving under its own propulsion in the video," the company said. Instead, it pointed out, the YouTube video only described the truck as "in motion".
However, the damage was done, and on 21 September, Milton stepped down as chairman. The following day, the share price plummeted from AUD$47.65 to AUD$36.44. It's now at AUD$28. and the GM deal looks in doubt. Does the story end there? In the crazy world of 2020 future vehicle valuations, Nikola is still an AUD$11.21 billion company, despite not having sold a single vehicle.
Nick Gibbs