The new generation Toyota GR 86 has been priced for the UK, but what will it land at in Australia?
The new Toyota GR 86 has been priced from just under £30,000 ahead of customer deliveries beginning in the UK in July. That's the equivalent of just over $50,000 in Australian dollars however, looking at the previous generation pricing we can see that it looks competitive.
In 2020 for instance, the Toyota 86 GT manual cost £27,855 in the UK and was priced from $32,180 before on-road costs in Australia. That suggests pricing for the new GR 86 in Australia might come in under $35,000, and in the US, the GR 86 is priced from $27,700, which is almost $37k here.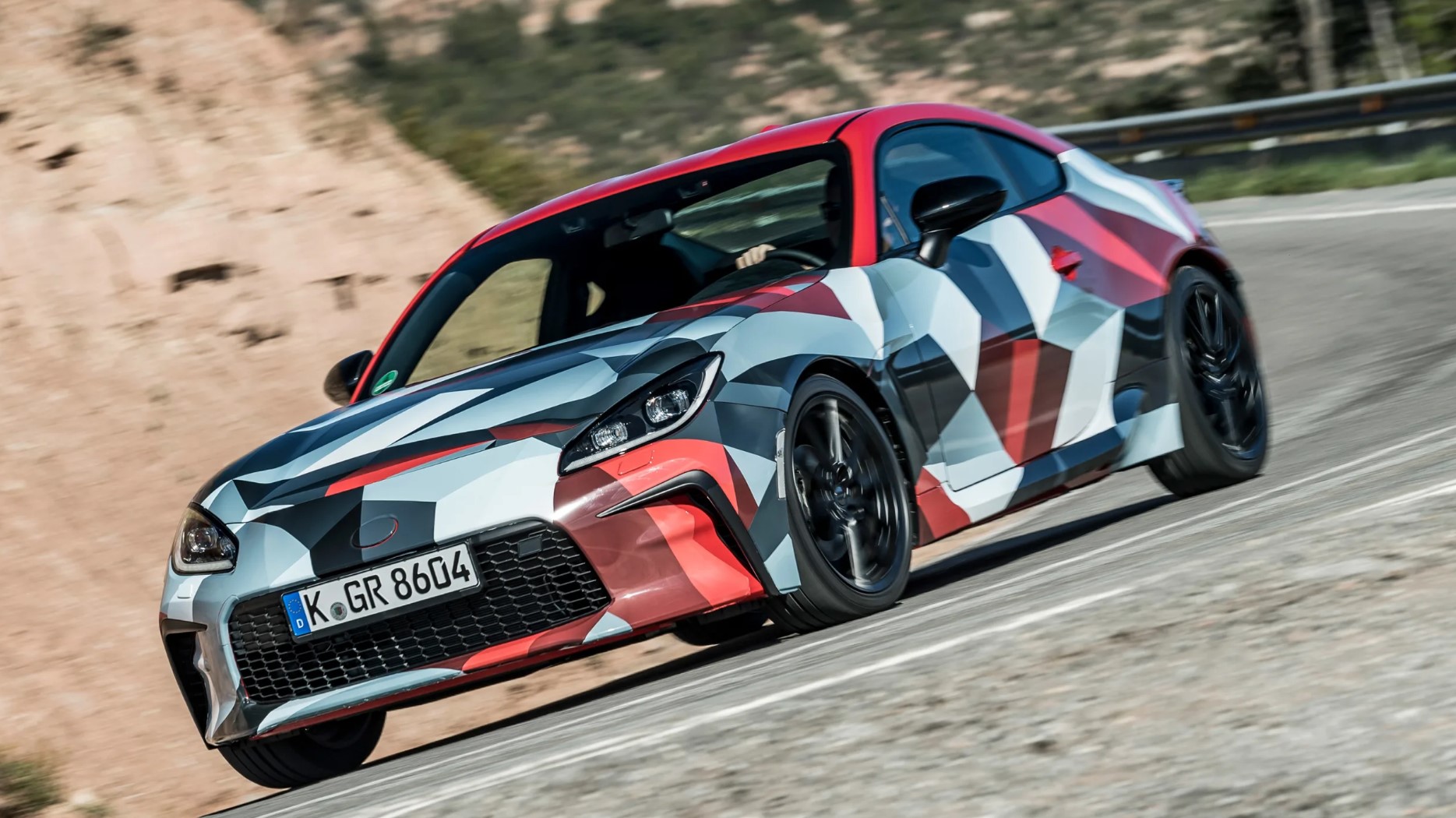 Furthermore, in the UK, the starting price of £29,995 lines the GR 86 up against mid-rung versions of its closest rival, the Mazda MX-5, and makes it comfortably one of the most affordable sports coupes currently on sale. Unfortunately for those up north, Toyota recently confirmed it will sell the GR 86 for just two years in Europe as it does not readily comply with incoming crash regulations. Interested buyers should act "relatively quickly" to place their orders as a result.
In the UK, a simple pricing structure sees the GR 86 offered in just one trim level which brings 10-spoke 18-inch alloys wrapped in Michelin PS4 tyres, an 8.0-inch touchscreen with smartphone integration, a reversing camera and blind spot monitor, LED adaptive headlights and a 7.0-inch digital gauge cluster.
Buyers can opt for an automatic gearbox for an extra £2090 (AUD$3636).
The rear-drive four-seater was revealed last year alongside the new second-generation Subaru BRZ, with which it was jointly developed and made its dynamic debut at the Goodwood Festival of Speed last year before we drove it for the first time in prototype form a few months later in Spain.
While the original 86 and BRZ used a 2.0-litre engine, the new version features Subaru's horizontally opposed 2.4-litre four-cylinder petrol unit. The GR 86 offers 173kW, up from the GT86's 147kW. It can do the 0-100km/h sprint in 6.3sec, which is 1.1sec quicker than its predecessor.
Peak power is offered at 7000rpm, with the uit able to rev to 7400rpm. Buyers will have a choice of six-speed manual and automatic transmission. The GR 86 also features Subaru's Eyesight driver assistance systems.
Toyota says a major focus has been on retaining the "essential fun-to-drive" characteristics of the GT86, which was launched in 2012, and a key part of that has been minimising the weight. The new car has a claimed kerb weight of 1270kg, which is 5kg lighter than the original. Toyota says this has been achieved through features including the use of an aluminium roof and body panels.
The GR 86 has virtually identical dimensions as its predecessor, measuring 4265mm long and 1310mm high, with a wheelbase of 2575mm. This has helped Toyota keep the centre of gravity low, and the firm claims that the torsional rigidity of the new model has been increased by around 50%, resulting in "even sharper handling and steering."
The new model also features aerodynamic front air ducts and side panels, which Toyota says are based on learnings from its motorsport programmes and aid handling and stability.
Toyota Australia confirmed the model will launch in 2022, although the timing is being pushed out due to delays. Local pricing and specification is yet to be confirmed.
James Attwood