2023 Chevy Corvette Z06 to be revealed later this year.
General Motors Chevrolet has teased a video with audio of the upcoming Corvette Z06 C8, the soundtrack howling with the sound of a flat-crank V8 engine at full whack.
A new entrant to Australia, the mid-engine Corvette arrived here for the first time as a factory right-hand drive production vehicle, skipping the conversion that other vehicles from GMSV undergo locally such as the Chevrolet Silverado.
Recommended reading: How does a flat-plane crank V8 engine work
This Z06 however is a hotly anticipated version that will feature a flat-crank V8 engine, likely a version of the 5.5-litre V8 found in the C8.R and producing around 450kW and 650Nm through what should be an automatic transmission. However, as the C8.R is restricted by regulations, the sky is the limit for the Z06.
The soundtrack in the video released delivers the syrupy and highly energetic of a high-revving naturally-aspirated V8 engine as the dual-overhead cams go into full flight. It is a wondrous thing in this age of turbos and electrification.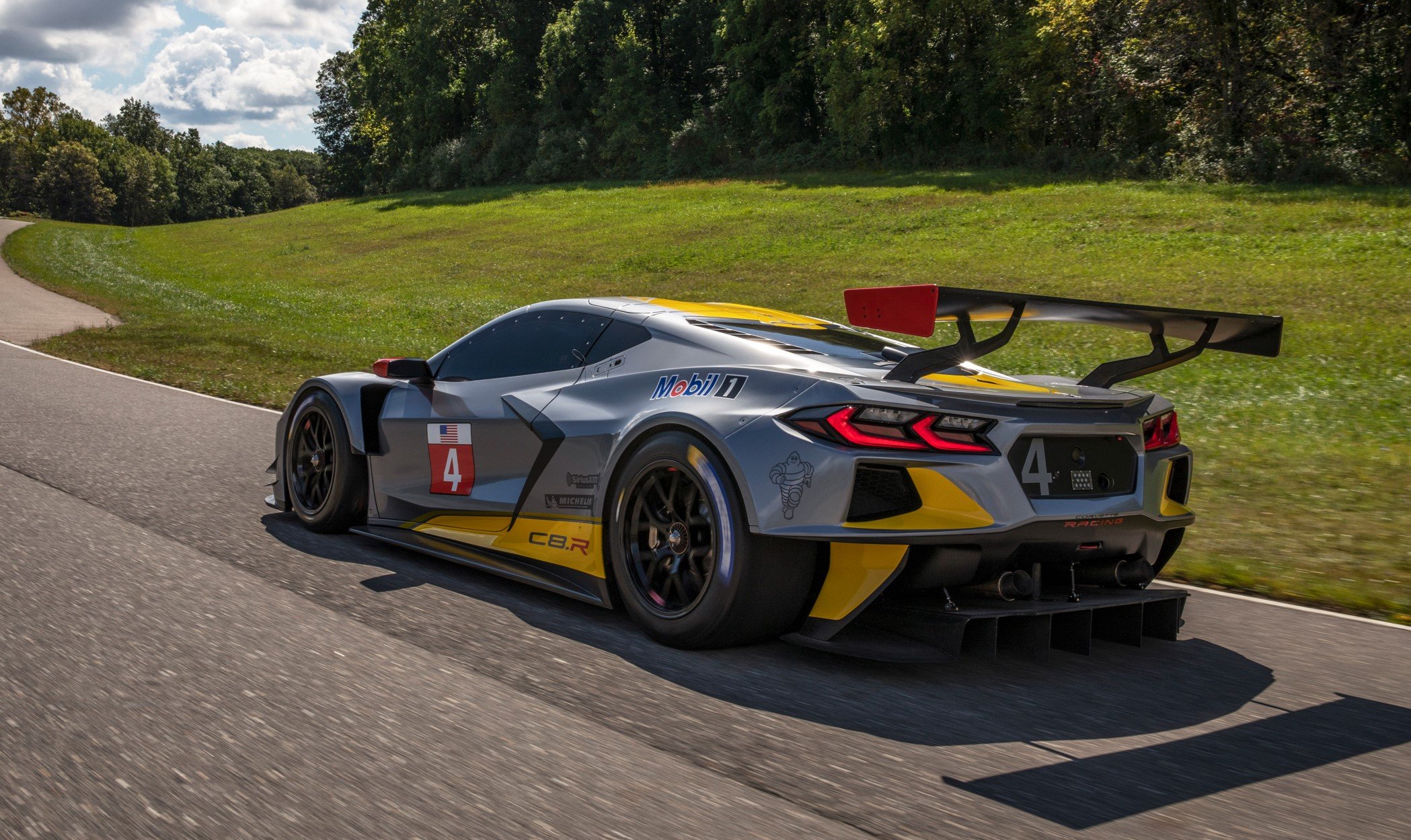 Recommended reading: 2021 Chevrolet Corvette C8 Review
Chevrolet has not said much about the vehicle yet and locally, GMSV certainly has nothing to add but two years ago this week GM debuted the latest mid-engine Corvette – plenty of breathing space before the sheet can begin to be lifted off the new Corvette Z06.
"The story will continue with the reveal of the all-new 2023 Corvette Z06, the supercar that will put the world on notice." says GM.
GM adds that the reveal of the Corvette Z06 will be September-November 2021, with availability to be announced at the same time.
While it sounds like the Z06 will offer a thumping V8 engine full of naturally-aspirated and high-revving goodness, there is also more yet to come from the range-topping Corvette Zora.