An updated Cupra Born has been spotted in camouflage, suggesting a high-performance version is on its way soon.
The Cupra Born only launched last year (and in Australia this year), but spy photographers have pictured a camouflaged prototype testing in snowy conditions in Europe. Often, this means that the carmaker is working on a facelift, but significant updates like this typically happen around three or four years into a car's lifespan.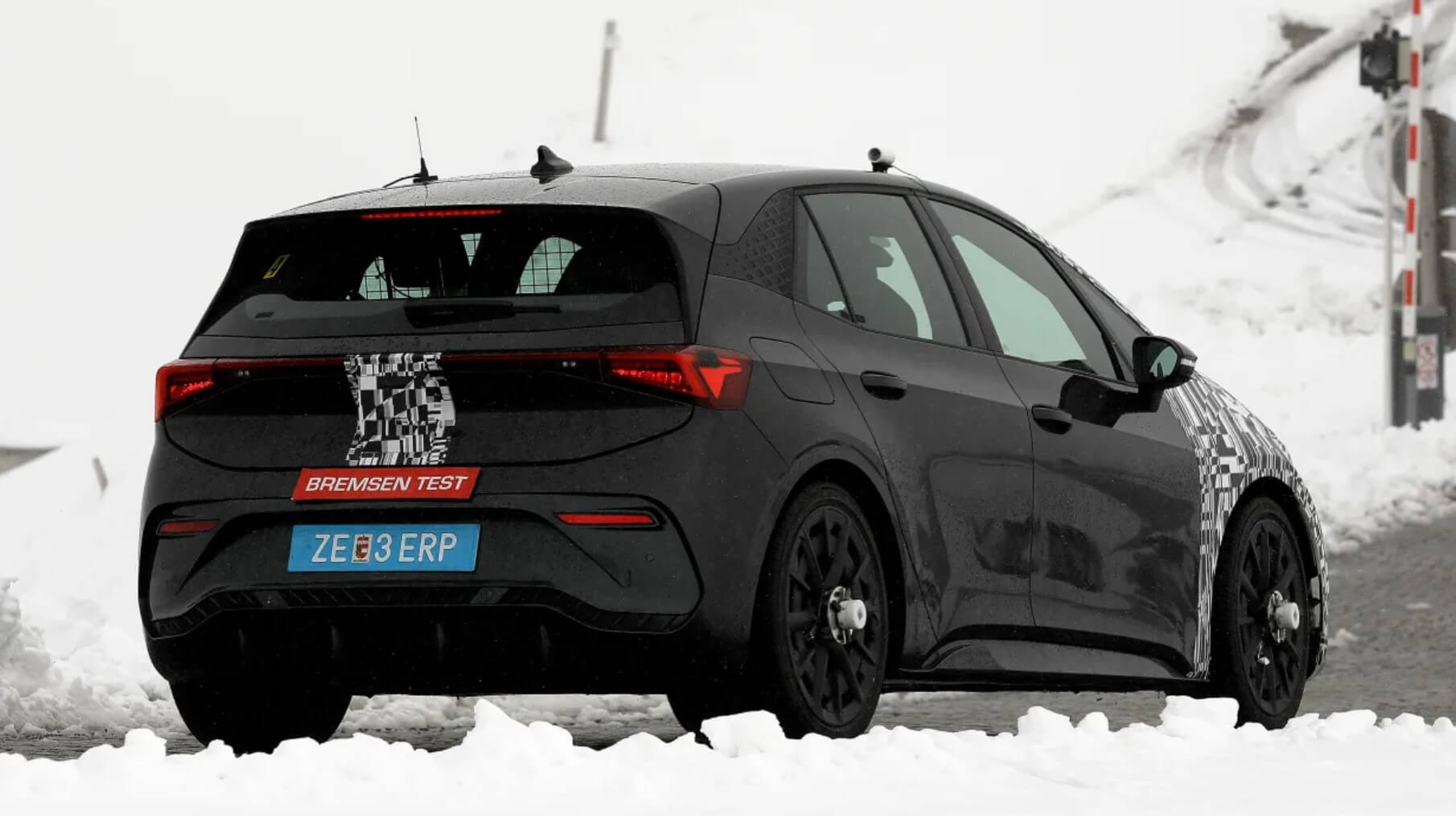 Therefore, this could be our first sighting of the hot version of Cupra's rival to the MG4 EV and Renault Megane E-TECH Electric. We know that a high-performance version of the mechanically related Volkswagen ID 3 is on the way, with the electric Golf GTI equivalent likely using the same powertrain that's fitted in the ID 4 GTX and ID 5 GTX.
Considering Cupra is set up as the sporty brand of the VW Group empire, and the current Born e-Boost is quick but not quite rapid enough to be labelled an electric hot hatch, it's more than likely a more potent Born variant is in the cards.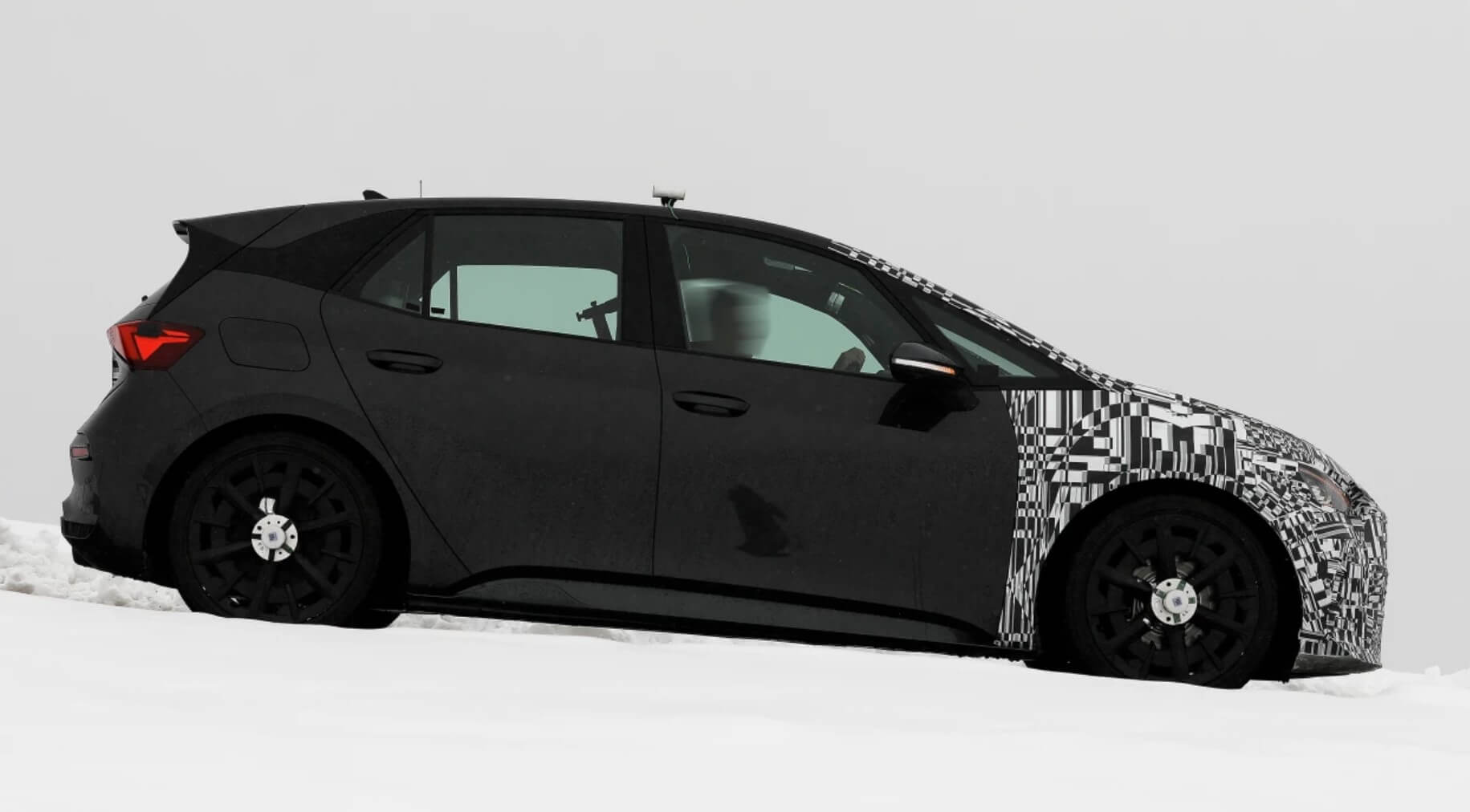 The camouflage makes it difficult to make out many styling tweaks, but we do see some new vertical air intakes on the outer reaches of the bumper. These could be introduced to improve efficiency or give the hatchback a slightly sportier look.
Cupra may also take the chance to fit updated infotainment software. The Born's frustrating user interface is one of its weak points, and we know that Volkswagen is working on updates to its system. Processing and voice control should both be faster, and the touchscreen controls may become more responsive and easier to use.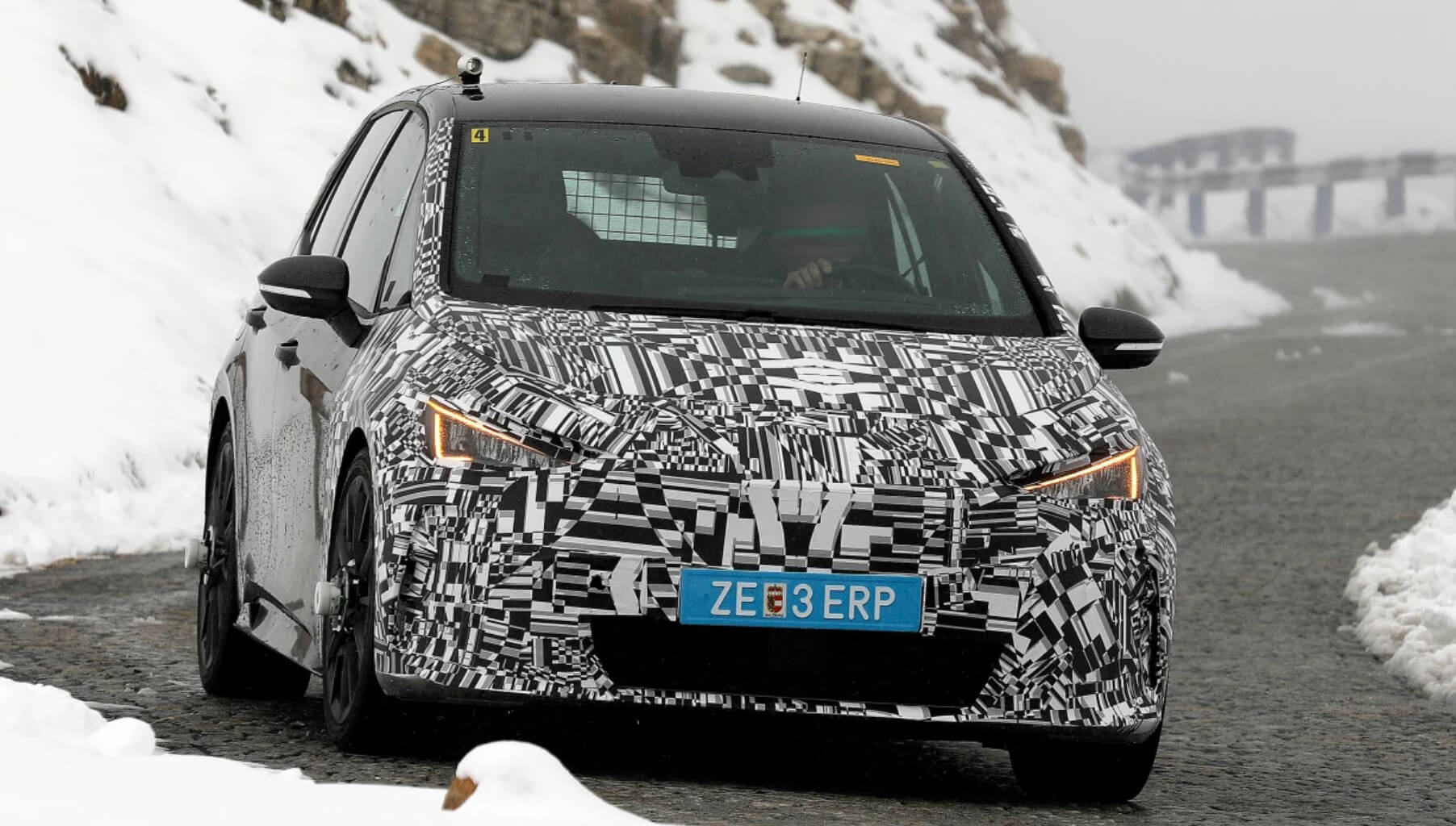 Updates to the Cupra line-up aren't likely to be introduced until sometime after the facelifted Volkswagen ID.3 arrives in 2023, with the GTX variant expected to launch at the same time.
Ben Custard