BMW M boss hints at M3's future as performance arm starts to electrify entire line-up.
BMW's M performance division is preparing to launch its final pure combustion sports car in its 50th year, before embarking on a rapid-fire electrification programme that will bring the most powerful BMW M5 yet, a Lamborghini Urus-baiting SUV and, ultimately, an electric successor to the BMW M3.
It has been a busy year so far for BMW's performance arm, which has already revealed the stripped-back BMW M4 CSL, the BMW M3 Touring estate and its first endurance racer in 23 years, the BMW V8 Hybrid LMDh. But still to come is the production version of the 550kW BMW XM hybrid SUV and long-awaited second-generation BMW M2 Coupe.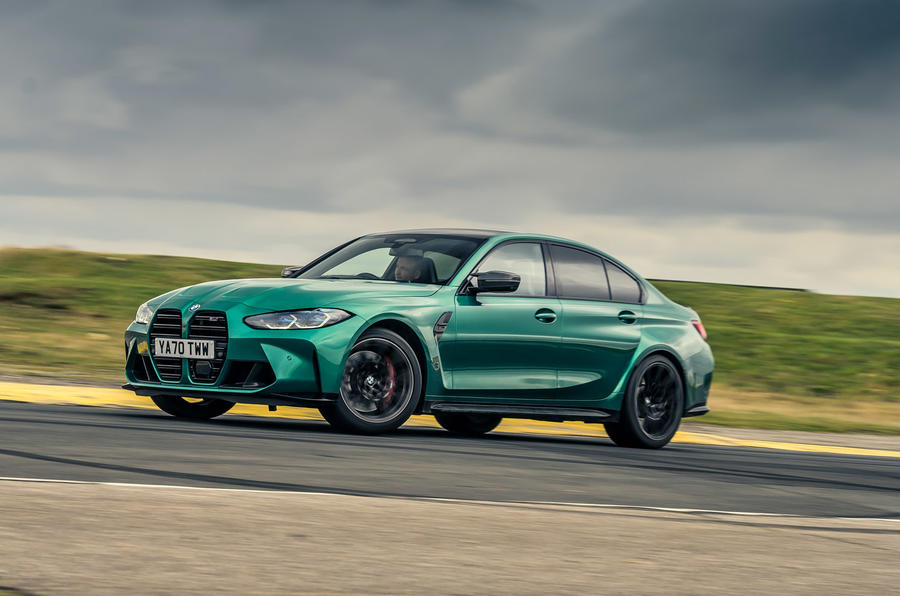 The upcoming M2 Coupe will be the final 'full-fat' M car to go without electric assistance, driven instead by a detuned version of the B58 3.0-litre straight six that powers its M3 and M4 siblings. Meanwhile, the XM, arriving at roughly the same time, will be the first M hybrid – and a spearhead for the landmark transition of one of the world's most successful performance brands to electric power.
Next up will be the new-generation M5 – set to use a variation of the XM's electrified V8 – and beyond that, the prospect of electric reinventions for traditional M cars beckons.
BMW aims for 50 per cent of its global sales to be electric by 2030, and in certain markets, it will be unable to sell any cars with a combustion engine beyond 2035. That means even its fan-favourite M cars will eventually switch to pure-EV power.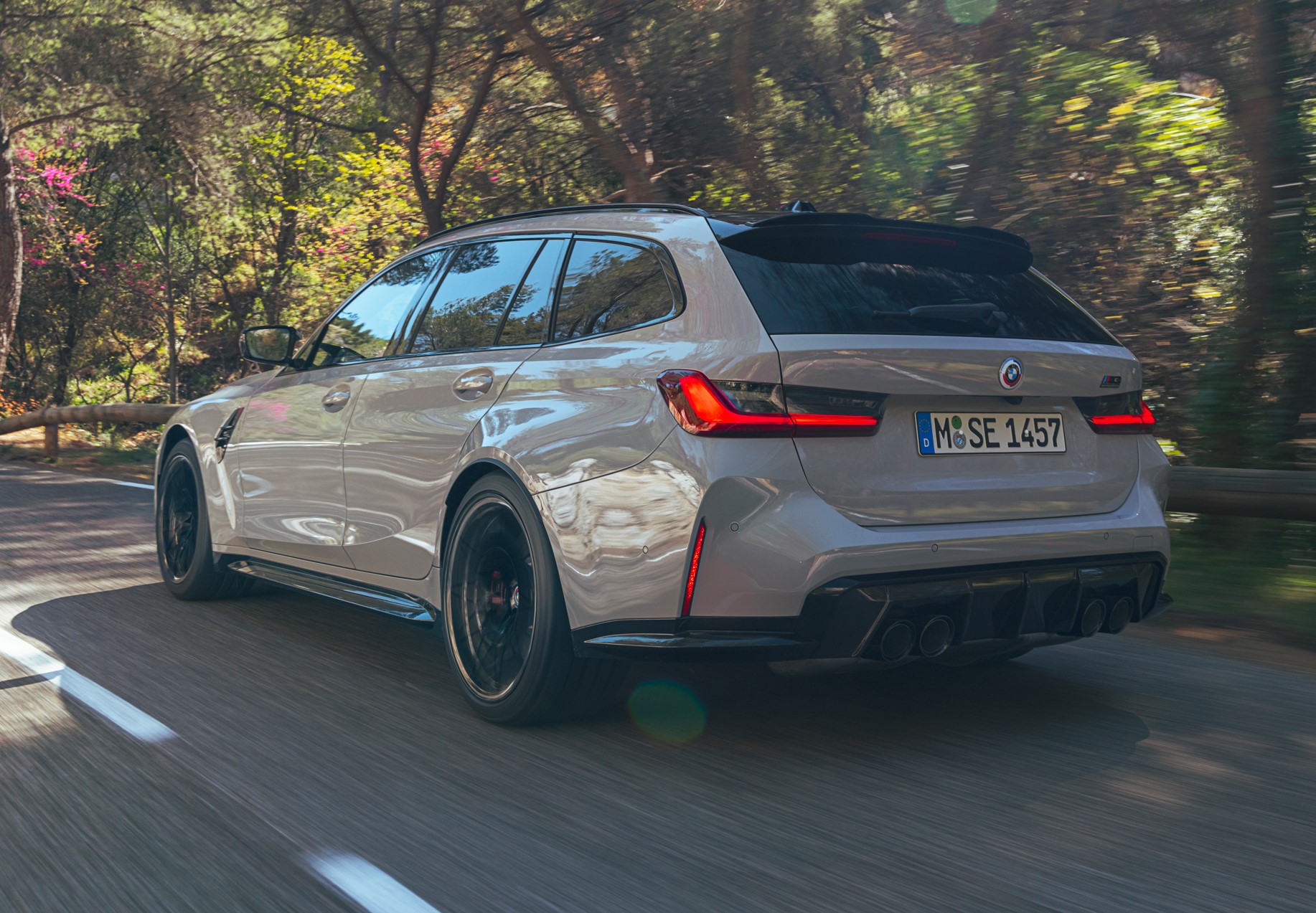 Now, BMW M boss Frank van Meel has given Automotive Daily Network partner Autocar the first clues as to the brand's priorities as it prepares to future-proof its performance cars and suggested that even the legendary M3 will remain true to its long-established formula in the post-petrol era.
"The story of the M3 is everlasting," said van Meel. "Every time we change the story of the engine, from four-cylinder to six-cylinder to eight-cylinder to six-cylinder and a turbocharger, the story continues.
"Maybe it will go electric – but if it does, it will always be an M3. Whatever the powertrain, you should always be able to drive our cars and know they are M cars. We have stood the test of time for 50 years and will continue to do so."
Intriguingly, he added: "I would love to see electrified Ms in the future – hybrid and pure-electric, but if we bring them, they will be so groundbreaking that you will say: 'This is crazy, I didn't see that coming.'"
His comments suggest BMW bosses are not concerned about the appeal of its high-performance products waning as they go electric, Neither, it seems, are its customers. "We've just been talking to customers and the feedback is that 90-95 per cent don't care what direction we take on powertrain. They just want an M car. Yes, some say that if we don't do V8s, they're out but that's okay: I respect that," said van Meel.
The current M3 was launched in 2020 as a highly bespoke and far more potent take on the G20-generation 3 Series, which has just been updated and is expected to remain on sale until around 2025. Whether the M3's life cycle will follow that timeline has yet to be confirmed, but van Meel's hint at an electrified future for the super-saloon raises the possibility of a hot version of the radical new 'NK1' sedan due to arrive in 2025.
Known only by its codename so far, this pivotal new model – expected to essentially succeed today's BMW 3 Series – will be the first BMW to use the firm's forthcoming Neue Klasse architecture, which will ultimately replace the FAAR and CLAR platforms used currently by its combustion and electric cars. Highlights will include new-generation powertrain hardware, upgraded battery packs and a customisable digital operating system. More importantly in the context of a full-bore M car, this new architecture is being designed to accommodate not just front- and four-wheel drive but also BMW's long-favoured rear-drive format.
That means a pure-electric M-car line-up could broadly mirror today's combustion offering, with a choice of 'standard' rear-driven cars and xDrive twin-motor propositions. And while heady power, torque and 0-100km/h figures will be the starkest differentiators from the standard car on which it is based, any electric M3 is expected to stick with tradition in gaining a wide-reaching, track-themed design overhaul – as well as upgraded chassis components.
BMW already offers M-fettled versions of its EVs – the BMW i4 M50 and BMW iX M60 – but although the power outputs of these cars are on a par with today's BMW M4 and BMW X5 M, for example, they are positioned more as the electric equivalents of M Sport cars like the M440i.
What an electric BMW M looks like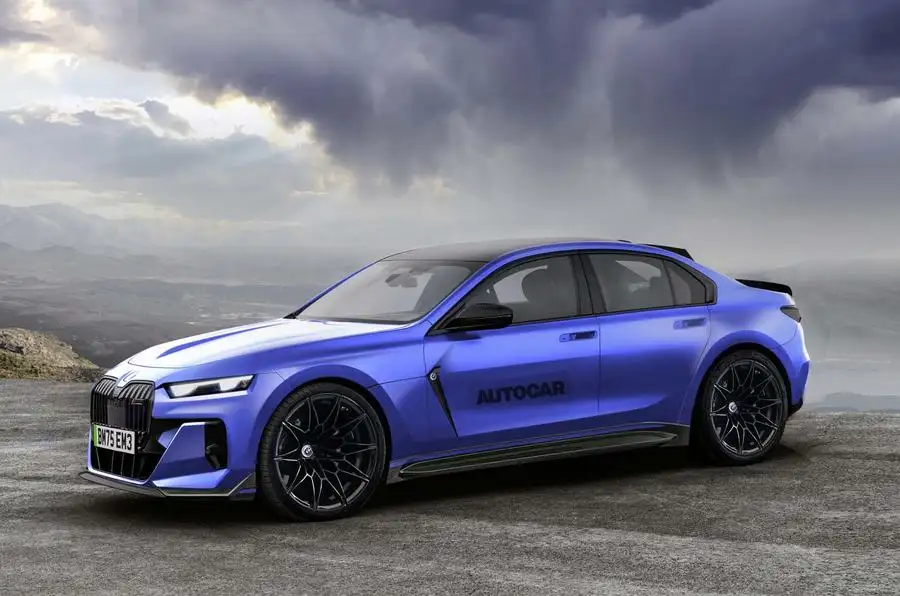 A dedicated M EV would be a much more focused proposition, Autocar understands. Van Meel suggested the priorities will be minimising weight – a common preoccupation of electric sports car engineers – and maintaining the dynamic flair for which M cars are known.
"We just need to keep investing in lightweight technology. We already do a lot of carbon," he said, on the subject of EVs being inherently heavier than combustion equivalents. "But electric cars do have some advantages. You can take some of the sound insulation out, for instance, and having the weight of the battery so low is interesting for engineers."
Some of these techniques are being refined on production cars already. "The body control of the XM is amazing because the centre of gravity is so low," said van Meel. "That allows you to soften the springs and dampers and still have no roll."
Enticingly, he also spoke of the real-world applicability of technology developed through BMW's newly expanded racing efforts.
Like the XM and upcoming M5, the firm's new LMDh racer features a hybridised V8 – and while the powertrains are not identical, van Meel suggested development of the race car will inform future M road cars: "You can see that long-distance racing goes hand in hand with drivetrain technology."
He added: "On the [LMDh] prototype, there are a lot of lessons, from aerodynamics to cooling, as well as the V8 hybrid drivetrain being linked to the one we have in the XM."
On the opportunities afforded by electrification to an M car, van Meel said: "What the engineers really like is that once you get electrified components in your drivetrain, the control of your torque and horsepower is much better, faster and easier than a combustion engine – especially in racing."
Felix Page