The idea of carrying out your own electric-car conversion seems tempting, but you'll need specialist knowledge and it won't be cheap.
Electric-car enthusiasts have been building vehicles at home for years with varying degrees of success. Those bitten by the home-built EV bug include such luminaries as Mate Rimac, whose early efforts to electrify a BMW 3 Series for rapid acceleration were the springboard to a now-significant role in the global electric-car business.
While some appreciate preposterous acceleration, others have been enticed by the prospect of low running costs and zero tailpipe emissions, but until the advent of a mainstream electric-car industry churning out mass-produced motors, batteries and controllers, home-builds tended to be something of a niche interest. Nowadays though, you can pick up EV components pretty easily from a range of sources that have sprung up to service demand from global carmakers, and there are enough old electric cars around to make repurposing their used batteries a viable option, too.
As the switchover to new EVs gathers pace, demonstrated by recent sales figures there's another trend emerging rapidly alongside it. It's spearheaded by a raft of businesses set up to convert classic and older internal-combustion cars to electric power, either as turnkey restored models or by providing kits of parts for keen DIYers to fit at home in the garage.
While the price of new EVs is coming down, price is still a major obstacle for many drivers who want to make the change to electric power. It's the same story in the conversion market, too, which so far seems focused on expensive restorations rather than helping EV hot-rodders build projects on a shoestring. How expensive? It's a tricky question, because so much depends on the amount of traditional work required to revitalise a classic – renewing the body and upholstery for instance – and that's on top of buying it in the first place.
Once you've factored in engineering, electronics and batteries, suffice to say a turnkey conversion is likely to cost anything from around $60,000 for a classic small car to hundreds of thousands for something more exotic. As the new market changes, however, there have been some excellent and slightly more affordable electric cars launched recently. But if a new EV isn't appealing, then what are your options?
An electric conversion could be your answer. You might have seen some of the incredible classic-car conversions unveiled recently, from the likes of Electrogenic and Lunaz. And if they can make an electric Aston Martin DB6, surely lots of people could be doing this themselves? Not exactly. While it has been done and there are companies out there doing it, a full and proper electric-car conversion is the kind of project you should only take on if you have an in-depth understanding of automotive and electrical engineering.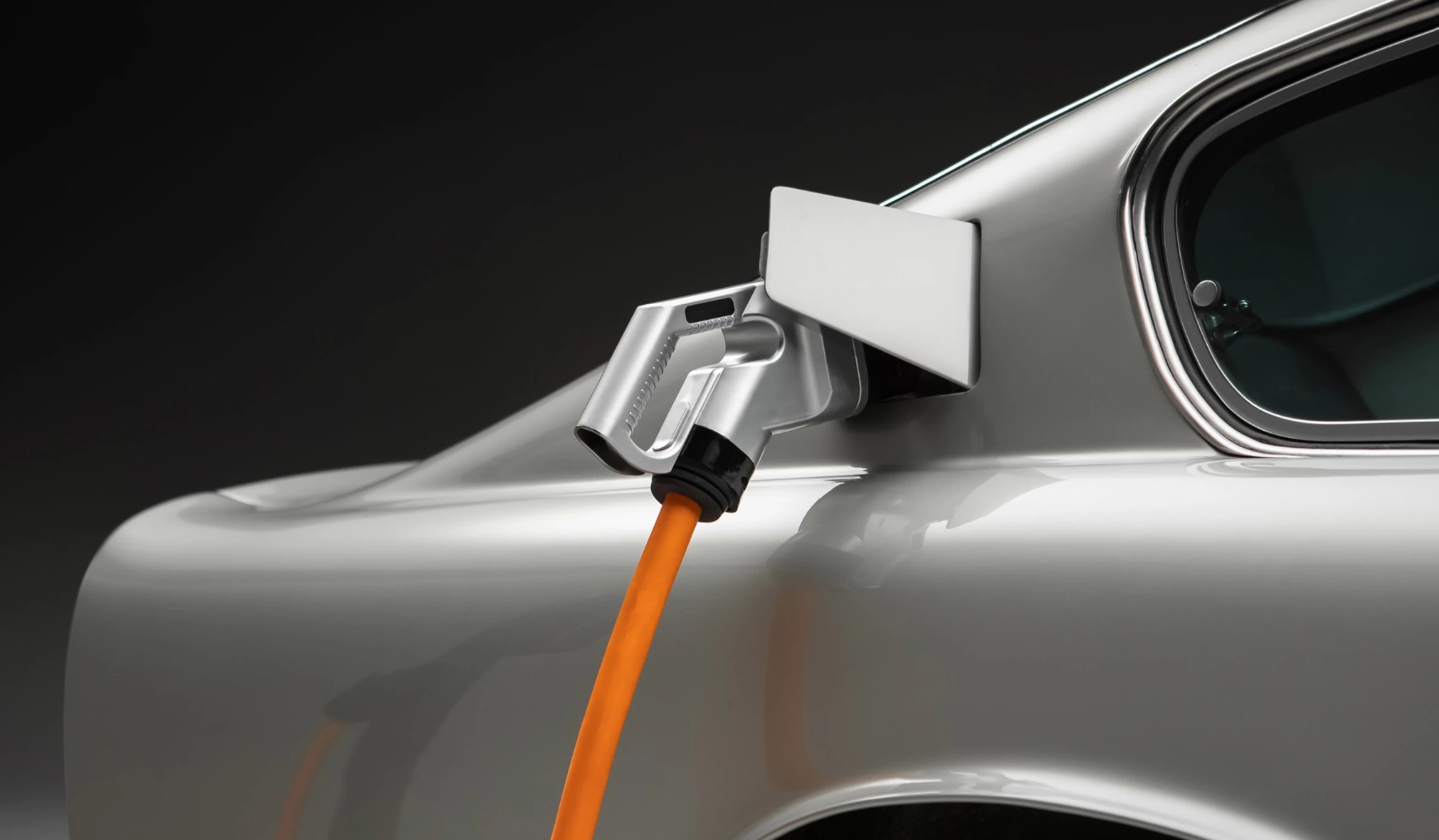 In other words, if you're reading this article in order to find out how to do an electric-car conversion, then they probably aren't the kind of thing you should consider doing yourself. Nonetheless, the process of taking an internal-combustion-engined vehicle and turning it into a greener electric car is interesting and not impossible for individuals with the requisite skills.
Electric-car conversions: how do they work?
First, you need to find a car to start with. Something light is ideal, as extra weight will make your electric car slower while reducing its range. Ideally, you also need something that doesn't have power steering or power-assisted brakes, as these are powered by the engine. Then you need to strip out anything fuel-related: that means getting rid of the fuel tank, the exhaust, the engine, the starter motor, the radiator, the coolant tank, the fuel lines and several other components besides.
Keep hold of the transmission, though: you'll need this to direct the power from an electric motor (these can be bought fairly cheaply on the secondhand market) to the wheels. You'll also need to make an 'adaptor plate' to line up the motor and the transmission, and source a 'coupler' to connect the motor's rotary power to the transmission.
Then you'll need to get hold of some battery cells. A handful of 12v batteries will do, or you could investigate taking a ready-made battery from a cheap used electric car, such as a Nissan Leaf. Bear in mind that – like all of the other components – these need to be anchored securely in place. Another key component is a controller: this controls the power running between the batteries and the electric motor. The higher the amperage, the faster and more efficient your converted electric car will be, so buy the best one you can afford.
Those are the main considerations. You will need to consider how to make up for the lack of a heater, which in a normal car uses excess engine heat to keep the interior warm when required. Without an engine, you'll need to find another solution for this.
Can I buy an electric-car conversion kit?
If you need to source parts, there are companies that provide a full set of everything that you'll need. For example, Evolution Australia has kits and parts from a few thousand to much more.
Another option is EV West, based in the US but shipping internationally. They have full conversion kits ready to go for different makes and models, costing from around $10,000 to $25,000 before shipping.
Manufacturers are looking to get in on the action too. In November 2021, Ford announced that it would offer the motor used in its Mustang Mach-E electric SUV in 'crate' form to enthusiasts and companies looking to carry out conversions. It's available to buy in the US from Ford Performance Parts for US$3900 (approximately AUD$5400 at the time of writing).
Do I need to fill out some paperwork?
Yes! The road authorities for each state and territory in Australia differ but any major mechanical changes such as replacing the engine for one not designed by the manufacturer for that car will require an inspection and possibly further documentation. It is important to check what details and processes you will need to follow in your state/territory.
And don't forget your insurer will have to know, too.
Can someone convert an electric car for me?
In theory, yes. There are a number of companies that offer electric-car conversions, although these tend to be focused on classic and high-performance cars. The trend for electrified classics in particular has taken off in recent years. The reason for this is that the process tends to be very expensive. Take the DB6 MkII Volante conversion that Aston Martin is in the process of developing: the price of converting its 4.0-litre, six-cylinder petrol powertrain to an all-electric one looks set to be in the region of $370,000.
Another example is an original MINI conversion being offered by the engineering company Swindon Powertrain that'll cost $150,000. For that money, you could get a brand-new Tesla Model S and save yourself the hassle.
Joe Holding