Lamborghini confirms it will reveal the off-road Huracan Sterrato in December as the last Lamborghini to be purely combustion-powered.
The Lamborghini Huracan Sterrato will be the Italian car maker's final model to be powered purely by a combustion engine when it is unveiled in December.
The Italian firm confirmed the news today, as it revealed that the off-road-oriented version of the Huracan will be uncovered at Art Basel in Miami (between 1-3 December).
This will bring to an end almost seven decades of pure Lambo sports cars, which have been joined by the Lamborghini Huracan Tecnica and Lamborghini Urus Performante this year.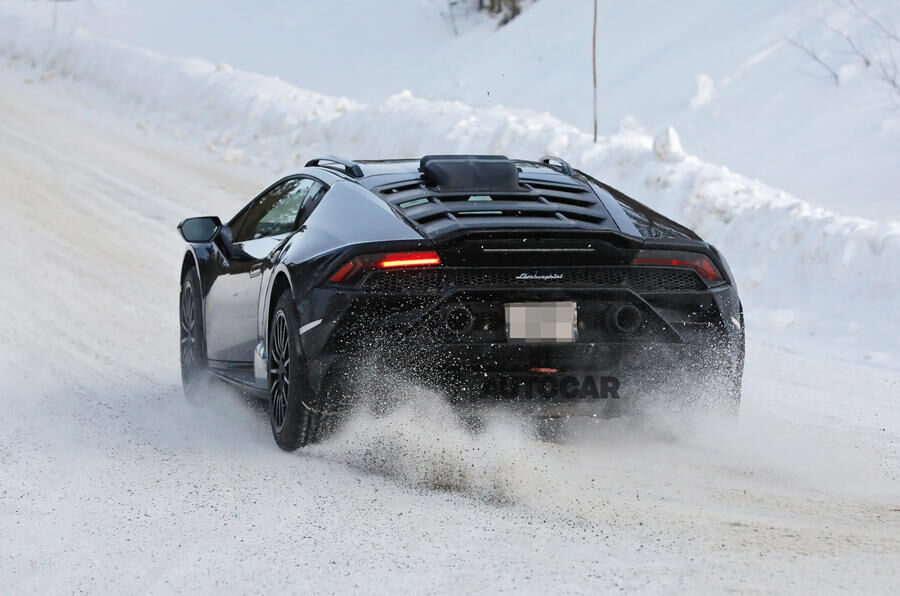 The Lamborghini Aventador's replacement will get a hybrid power boost. Due in 2023, the electrified powertrain will continue to draw the bulk of its power from a highly strung, large-capacity V12 engine – but with a new hybrid element that, suggest bosses, will make it significantly more powerful than today's model.
Yet before its arrival, the firm's final ICE-only car – a road-going version of 2019's Sterrato concept – has been seen testing in snowy conditions.
It will essentially launch in a segment of its own as a high-riding, off-road-ready supercar.
Speaking previously about the car, boss Stephan Winkelmann told Automotive Daily Network partner Autocar: "We have to play out of the normal field, and I think we have a great opportunity to do something special in the super-sports car business which hasn't been seen so far."
Asked if 'unexpected' cars such as this are more interesting for him than retro-inspired creations like the Countach LPI 800-4, Winkelmann said: "For sure. Retro cars are good from time to time. I think the Countach was a great thing. But our brand has to look forward. We have to have a big windscreen and small rear-view mirrors.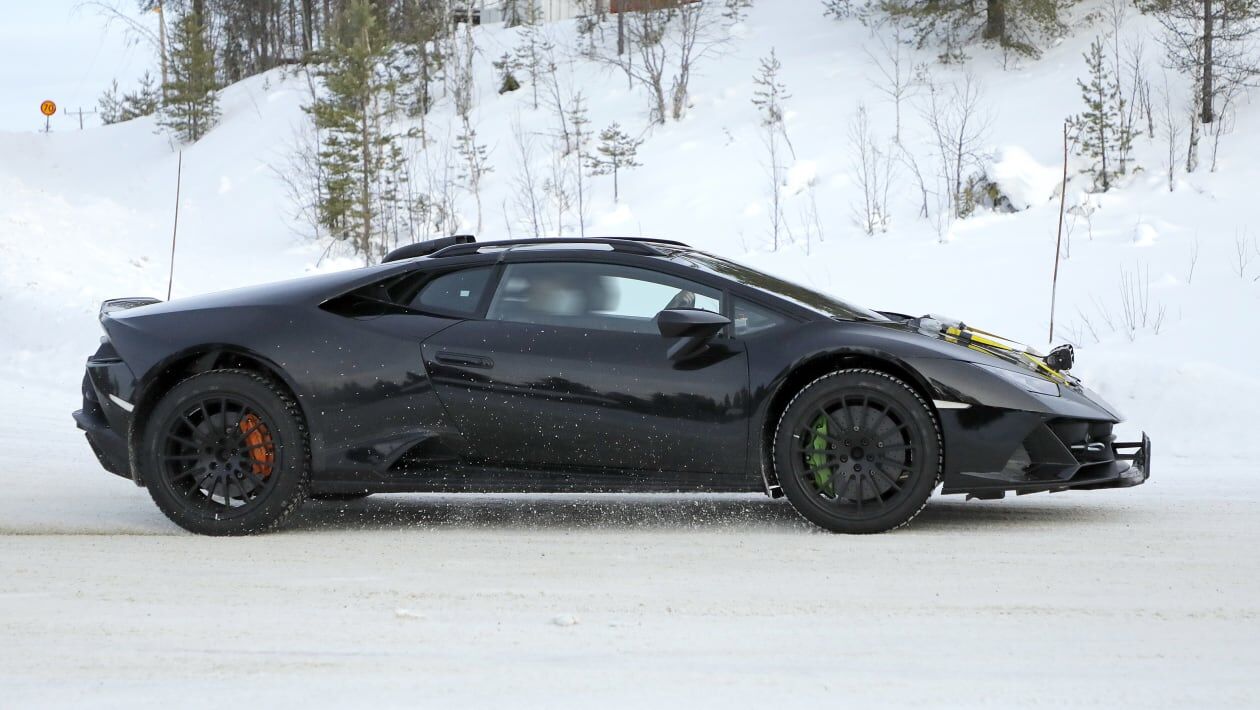 "It's important to understand the history, to look into what happened in the past, but the projection has to be that we have to be innovative; we have to be disruptive and always unexpected."
Winkelmann's indifference to heritage-inspired one-offs and limited editions is well documented. At the unveiling of the Countach last year, shortly after beginning his second term at the helm of Lamborghini, he told Autocar: "I left the company with the idea that we were never going to make a retro car, never ever. So I came back and said: 'Why are we doing this now?' But when we looked at the car and talked about it, I was happy to do it."
The Sterrato (Italian for 'dirt road') was first revealed in concept form in 2019 as a more rugged version of the Lamborghini Huracán Evo. At the time, a Lamborghini spokesman said that despite at least one functioning car having been built, there were no plans to put the model into production. However, one-off cars and concepts aren't traditionally subjected to winter testing, suggesting that such a car could be headed to dealerships.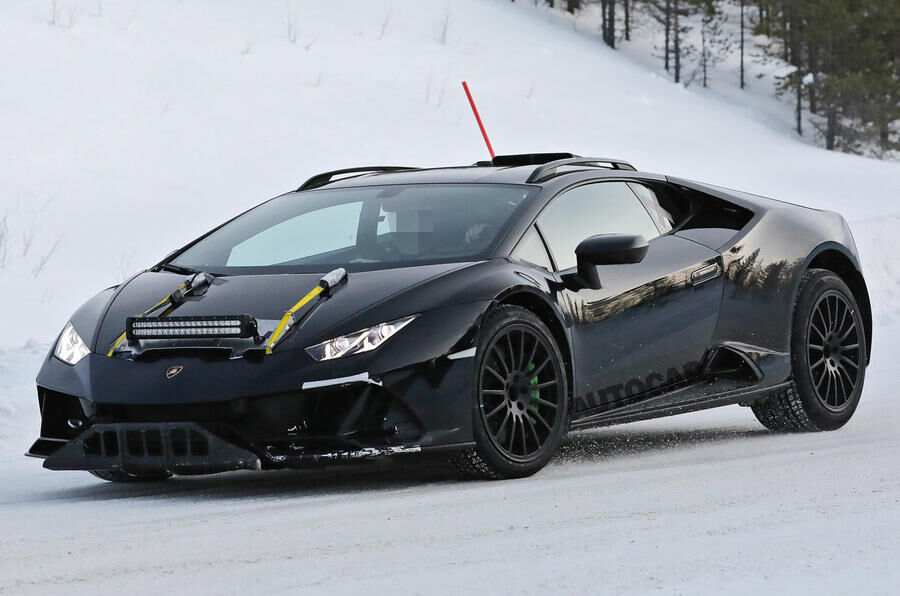 Visually, the Sterrato has a far higher ground clearance than the Huracan. It has been fitted with an air intake on the roof, as well as a set of roof rails. The front bumper has also been reinforced with a stone guard, while an LED light bar is fitted to the bonnet. It doesn't yet feature the concept's extended wheel arches, which Lamborghini previously hinted could be 3D-printed were the car to enter production.
The Sterrato concept was powered by the same 5.2-litre naturally aspirated V10 as the Huracán Evo, producing 470kW and sending power to both axles via a seven-speed automatic gearbox. It's expected that a customer version of the Sterrato would retain the Huracán's rear-wheel-steering set-up but gain an adapted version of the Lamborghini Dinamica Veicolo Integrata (LDVI) driving mode system that's more effective at finding grip on low-traction surfaces.
It's currently unclear if the Sterrato will be a one-off project, like the Aventador J and SC20 roadster, or built in greater numbers as a limited-run series, similar to the Sián FKP 37.
Will Rimell