From electric crossovers to Baja-capable utes and the most exotic hypercars, these are the hot new models set for debut in 2022.
As we enter 2022, we have already had a good look at what cars we can expect and, with a broad variety ranging from affordable hatchbacks to the latest generation performance cars, the list certainly looks to promise a very exciting year ahead.
Battery technology is improving and it's no surprise to see more and more electric cars with ever-increasing ranges appearing on this list. And it's not just all-new EV models either, with household names such as the Volvo XC90 set to switch to electric power.
Of course, SUVs will still be popular in the future and arguably the most controversial new car of 2022 could be the Ferrari Purosangue SUV.
Alfa Romeo Tonale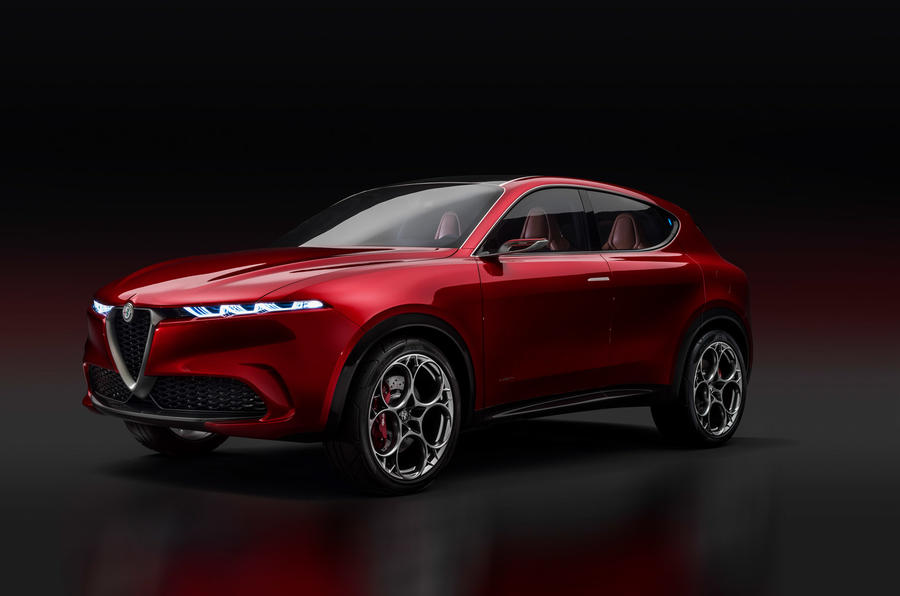 The Alfa Romeo Tonale is set to arrive next year as part of a new model offensive from the brand that'll include another small SUV. The Tonale is the Stelvio's smaller sibling, taking on rivals such as the Audi Q3 and BMW X1, and our spy shot shows it's likely to get the same kind of shape as the Stelvio.
Looks have always been an Alfa strong point, but another attraction for the Tonale is that it's likely to be powered by a range of engines, including a plug-in hybrid option.
Aston Martin DBX Coupe
New Aston Martin boss Tobias Moers set out a plan for the brand recently that includes a new coupé version of the DBX SUV, potentially with plug-in hybrid power, and even a long-wheelbase variant.
We don't know much about the DBX Coupe right now, but it's a fairly standard industry trend: take a look at the Porsche Cayenne and Cayenne Coupé to get an idea of how it's likely to shape up. The interior and driving experience are likely to be very similar, but you'll get a slightly more stylish body and a differently shaped boot.
It's likely to appeal to customers who want a more sporty-looking model, but still need the practicality of an SUV. Longer-wheelbase models are popular in places like China and allow more rear legroom.
Aston Martin Valhalla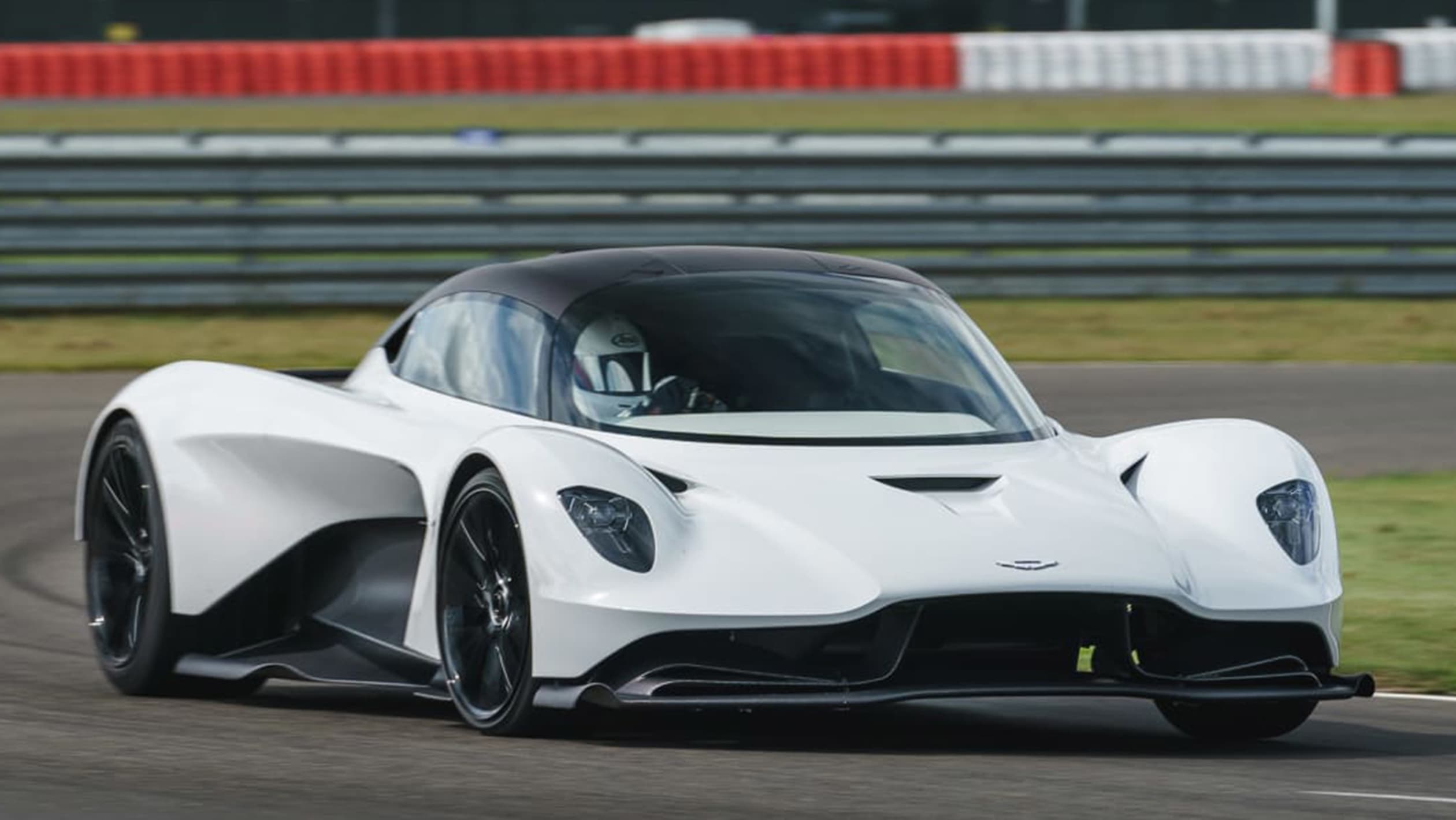 One rung up the ladder from the forthcoming Vanquish is the Valhalla, which will be the second member of Aston's three-car mid-engined range. It'll be larger, more powerful and more focused than the Vanquish, but won't tread on the toes of the lightweight, track-honed, V12-powered Valkyrie.
Designed to compete with the likes of the new Ferrari SF90 Stradale and Lamborghini's successor to the Aventador, it will also use Aston's newly developed 3.0-litre V6. However, it will have hybrid assistance, taking the power output close to 745kW.
Aston Martin Vanquish
The next Aston Martin Vanquish promises to be a total revolution, transforming from a front-engined GT into a mid-engined supercar. Still at concept stage for now, it has the Ferrari F8 Tributo and McLaren 720S in its sights, and senior sources say the concept is around 85 per cent of what we'll see on the road in 2022.
The reborn Vanquish will sit on a totally new aluminium-bonded platform, and while the brand has come to rely on Mercedes-sourced 4.0-litre V8 engines in recent times, the new model will get an Aston-developed V6 turbocharged engine, mounted behind the cabin and developing in excess of 520kW.
Audi Q6 e-tron
A new all-electric SUV is on the way from Audi, and it's called the Q6 e-tron. It's been spied in testing and seems to share some styling elements with the brand's e-tron GT, mixed with design cues from the Q4 e-tron. It's set to use the VW Group's new Premium Platform Electric (PPE) architecture.
This platform means it should be able to offer 350kW charging and a range of more than 480km on a single charge. It's likely to be very powerful, too, and we expect some versions to have around 350kW, with later RS models packing more than 440kW, plus four-wheel drive.
BMW iX1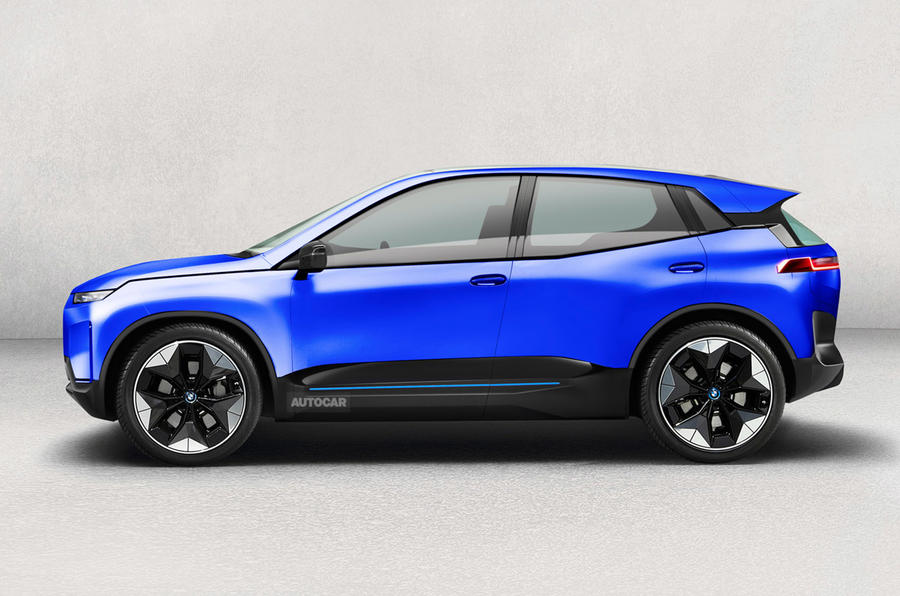 The BMW X1 is due for an update soon, and as part of that BMW will offer an iX1 model with electric power, designed to rival the Mercedes EQA and the Volvo XC40 P8 Recharge.
As with other i variants, the electric version of the X1 is likely to look very similar to the regular versions, but with the addition of some key electric-car elements, including a blanked-off grille.
In the iX3, a full charge using a home wallbox takes about seven and a half hours, which is likely to be similar in the smaller model, while a 150kW rapid charge to 80 per cent capacity is likely to take around half an hour.
BMW M2
The new BMW 2 Series Coupé is extremely likely to spawn a high-performance M2 variant next year.
The new M2 will offer rear-wheel-drive thrills with a 3.0-litre straight-six petrol engine producing around 300kW. The car's powerplant is most likely to be a detuned version of the unit found in the most recent M3 and M4 models. It will take on the latest Audi RS 3 and the Mercedes-AMG 45 S hyper-hatches, but its unique selling point for keen drivers will be the availability of rear-wheel drive and a manual gearbox. However, buyers who prefer to let the car do the shifting itself will be pleased to hear that an automatic model will be available, too. Spy shots suggest BMW will not be using the large kidney grille design that features on the new M4.
BMW M3 Touring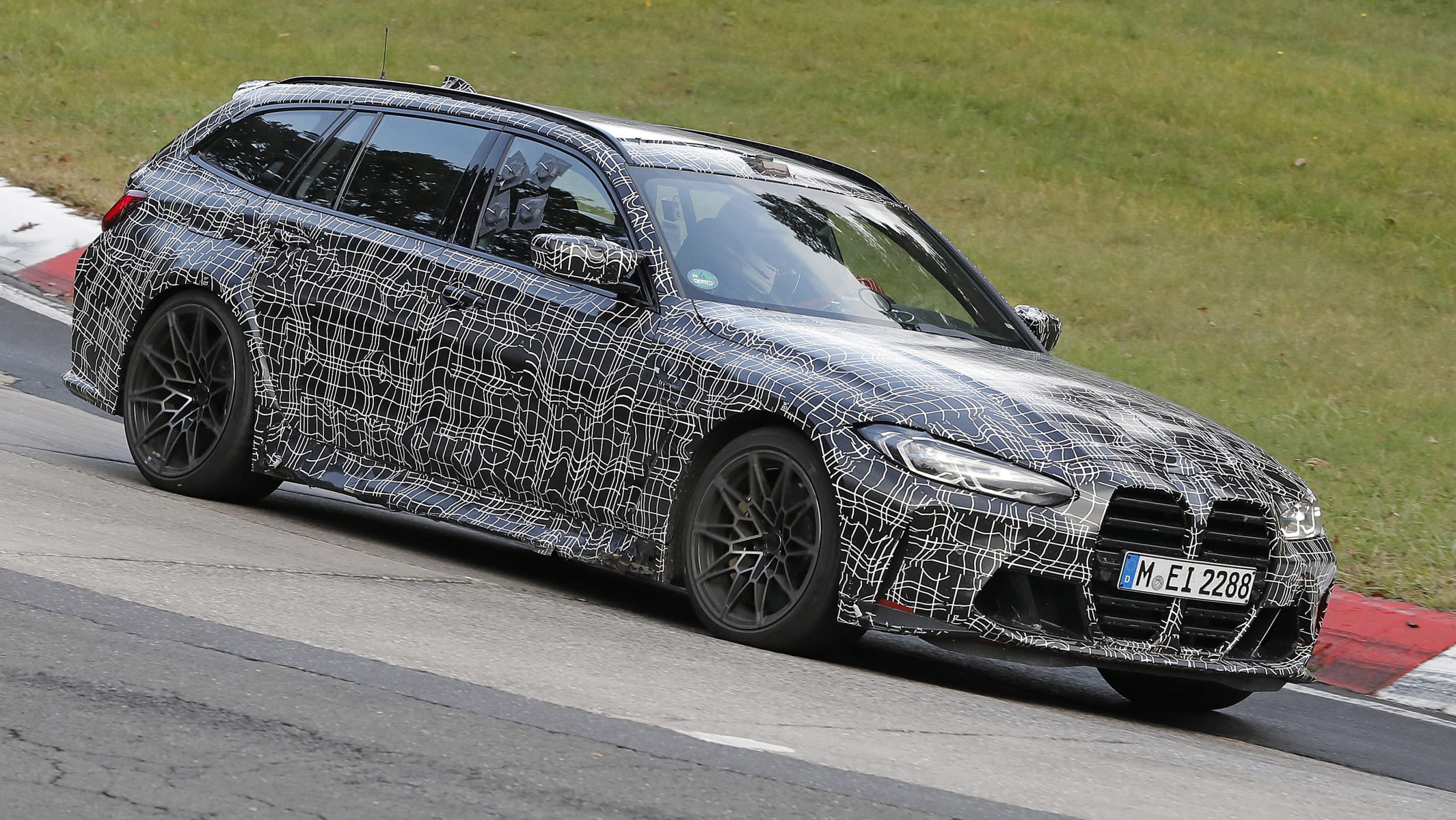 An M3 Touring has been on the wishlist for BMW enthusiasts for decades, and now it's finally going to happen. The wagon version of the popular performance car will sport all the same engineering as the saloon but in a more practical bodystyle.
We've seen spy shots of the car and it will feature the same large kidney grille as the M3 saloon and the M4. Behind this will sit a 3.0-litre twin-turbocharged six-cylinder petrol engine with 370kW and 600Nm of torque, plus it will be available with a selectable four-wheel-drive system.
The Touring is set to have a slightly wider track than the sedan version as well as upgraded suspension to allow a greater payload capacity. It's expected to arrive some time in 2022.
BMW 7 Series
The next BMW 7 Series is nearly here. It's expected to arrive in 2022 and will take on the latest Mercedes S-Class in the luxury limousine market. Both hybrid and electric models are likely, although the latter is predicted to wear the i7 badge, serving up a range of around 500km, and featuring similar tech to the i4 electric car. Petrol-hybrid versions will be offered, whether that's 48V mild-hybrid or plug-in hybrid, as well as four-wheel drive.
This new 7 Series is likely to have an imposing look, plenty of performance and a focus on luxury and quality. A long-wheelbase version will offer extra legroom, and the cabin will get all the latest tech, including dual infotainment displays.
Citroen C5X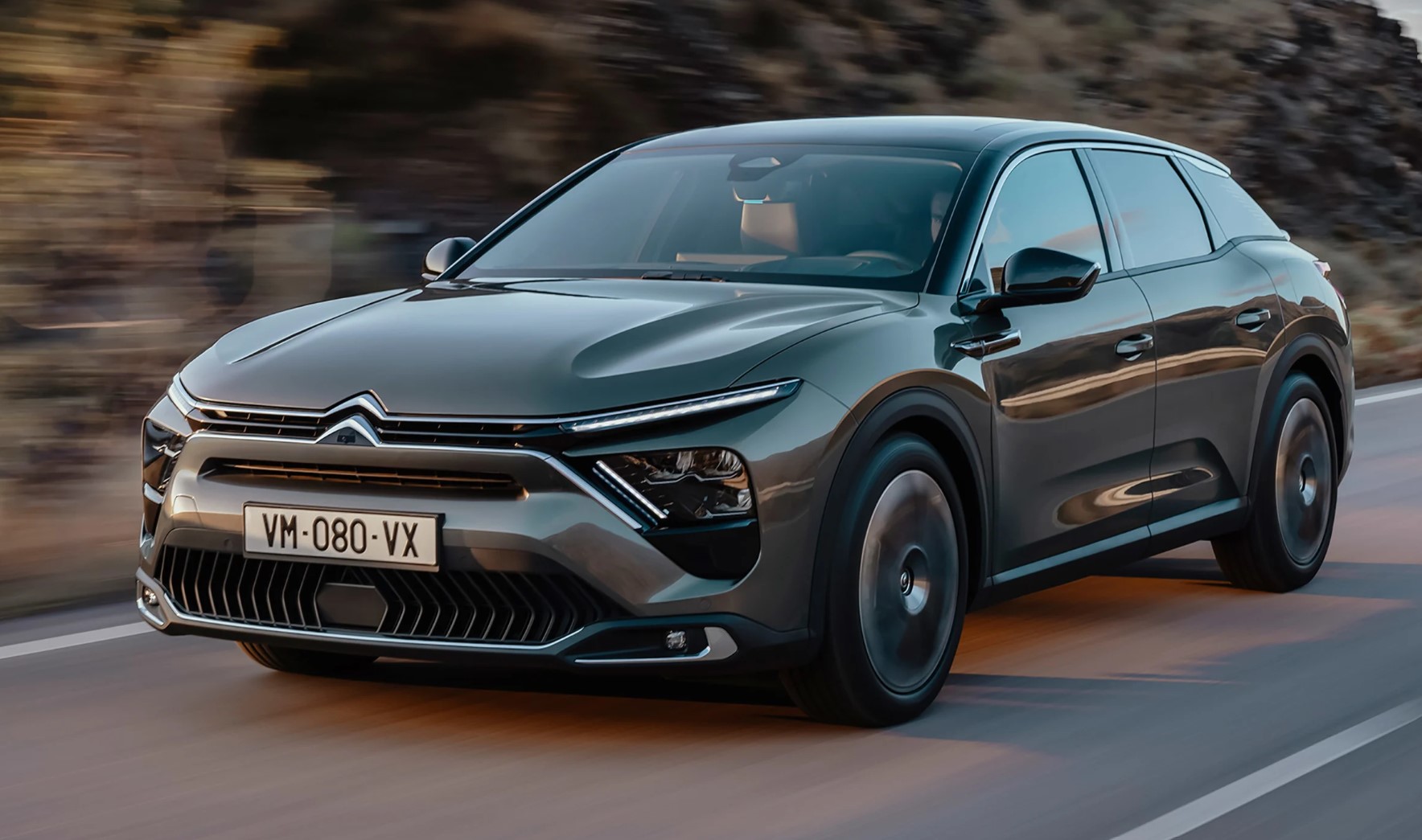 The X in the new, upmarket Citroen C5 X is significant, because it hints at the company's ambition for the car, which is to blend attributes from several sectors, including hatchbacks and SUVs.
Sure enough, the styling seems to reflect that, with elements of each in the design. It's based on the same tech as the C5 Aircross SUV but it's a more grown-up offering, with petrol and plug-in hybrid powertrains and an all-new 12-inch HD infotainment touchscreen inside.
The C5 X is also designed to offer a standard of luxury you might not expect given the relatively affordable price.
Rivals to the forthcoming big Citroen include the Peugeot 508 and Volkswagen Passat, although the C5 X might also tempt buyers from SUVs such as the Peugeot 3008 when it arrives in 2022.
Cupra Born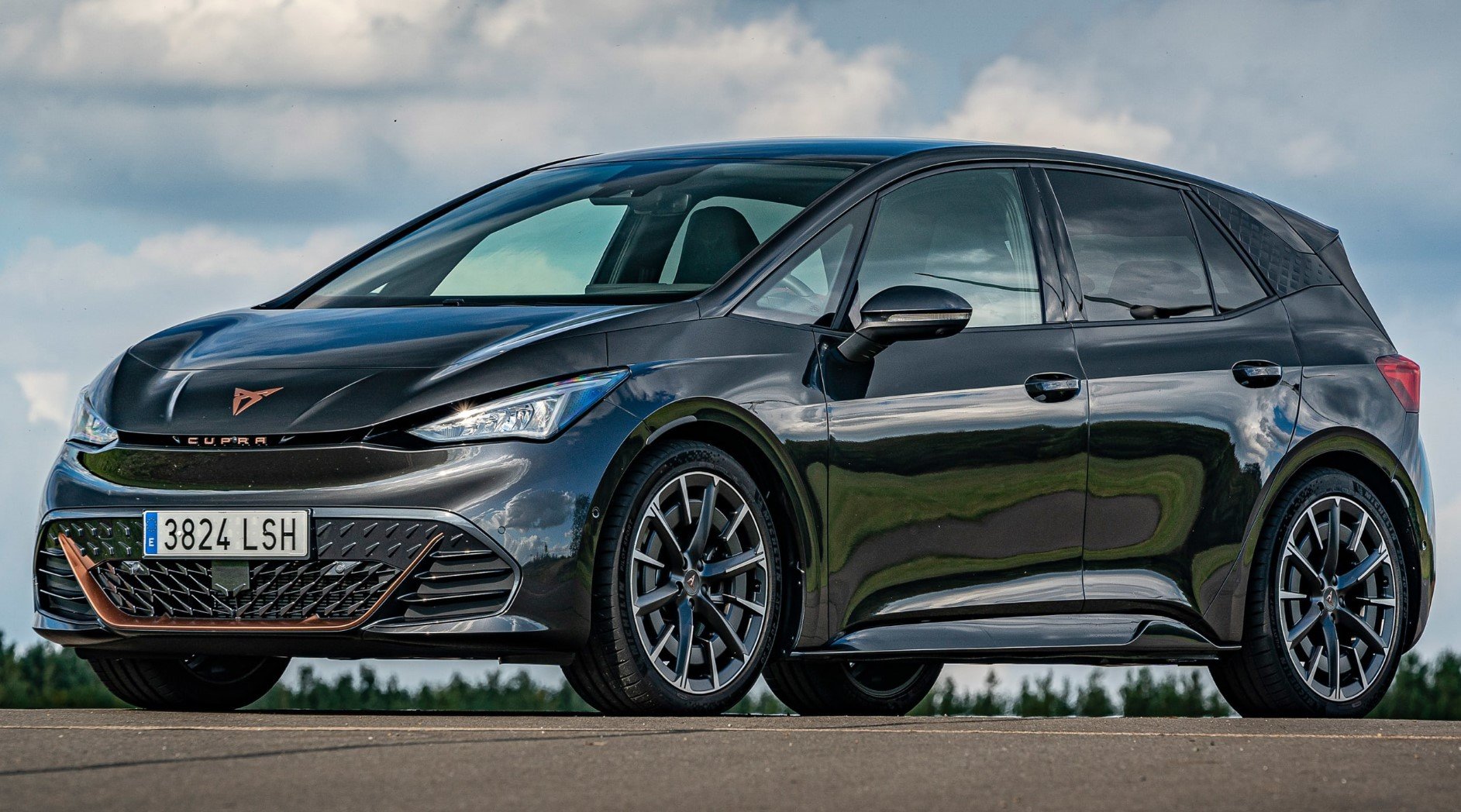 The Cupra Born is the first all-electric model from the fledgling sporty Spanish brand, and it's coming in early 2022.
It is based on the same underpinnings as the Volkswagen ID.3, and there are some similarities in its styling, albeit with more dramatic bodywork and wheels.
The Born will come with 45kWh, 58kWh and 77kWh battery options, giving a range of up to 540km in the flagship version. Performance improves as you move through the range as well; the fastest edition can go from 0-100km/h in 6.6 seconds, although all models are rear-wheel drive only for now.
Rapid 125kW charging means you can top up from 10-80 per cent in just over half an hour. The suspension will be set up to offer a focused driving experience.
Dacia Bigster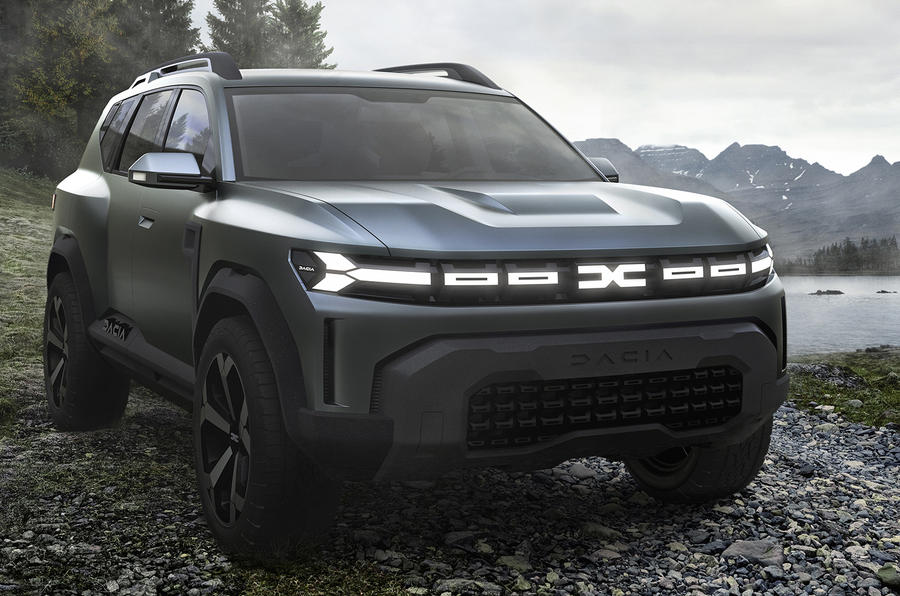 Dacia is yet to announce launch plans for Australia but the budget brand has a variety of new model that will appeal here. This larger SUV model will offer more space and is likely to be one of the biggest SUVs at its price when it arrives in 2022. The Bigster will also feature Dacia's new branding and styling cues, which will be rolled out in an effort to make the maker seem more appealing, but the value-for-money aspect should remain intact even with this larger model joining the range.
Ferrari 296 GTB
The Ferrari 296 GTB is a new, hi-tech supercar that uses plug-in hybrid power. It'll be powered by a V6 petrol engine (the first Ferrari to do so since the Dino 246 GT of 1974), as well as electric power for a combined 602kW and 740Nm of torque. This means it can go from 0-100km/h in 2.9 seconds and on to a top speed of 330km/h.
The 296 GTB will feed its considerable power to the rear wheels through an eight-speed dual-clutch automatic gearbox. The battery pack is small, though, and allows only 25km of range; it's more about extra pace than practicality.
Ferrari Purosangue
Ferrari's upcoming SUV, known as Purosangue, will be the most controversial car in the firm's 91-year history. Our exclusive image gives you an idea of how the finished model could look. It would use the same platform as the Ferrari Roma, so should have a long bonnet and a cab-rearward design to enable a four-seat layout.
Ferrari is developing a new V6 engine, which could appear in the Purosangue in combination with a plug-in hybrid system. Whichever powertrain the Italian marque decides to fit to its new SUV, one thing is for certain: it needs to be the most convincing SUV to drive.
Fiat Panda
Fiat will jump into the twenties with a small-car revolution. While the all-electric 500 will be aimed at premium rivals, the Panda will offer a more affordable take on the supermini formula.
As our exclusive image previews, it's set to closely resemble the Centoventi concept, first shown at the 2019 Geneva Motor Show. Expect no-nonsense styling, a boxy body shape, and chunky plastic panels that can be cheaply replaced. FCA's proposed merger with the PSA Group means that the Panda could share a platform with the Peugeot 208, giving scope for petrol, diesel and electric powertrains.
Ford Ranger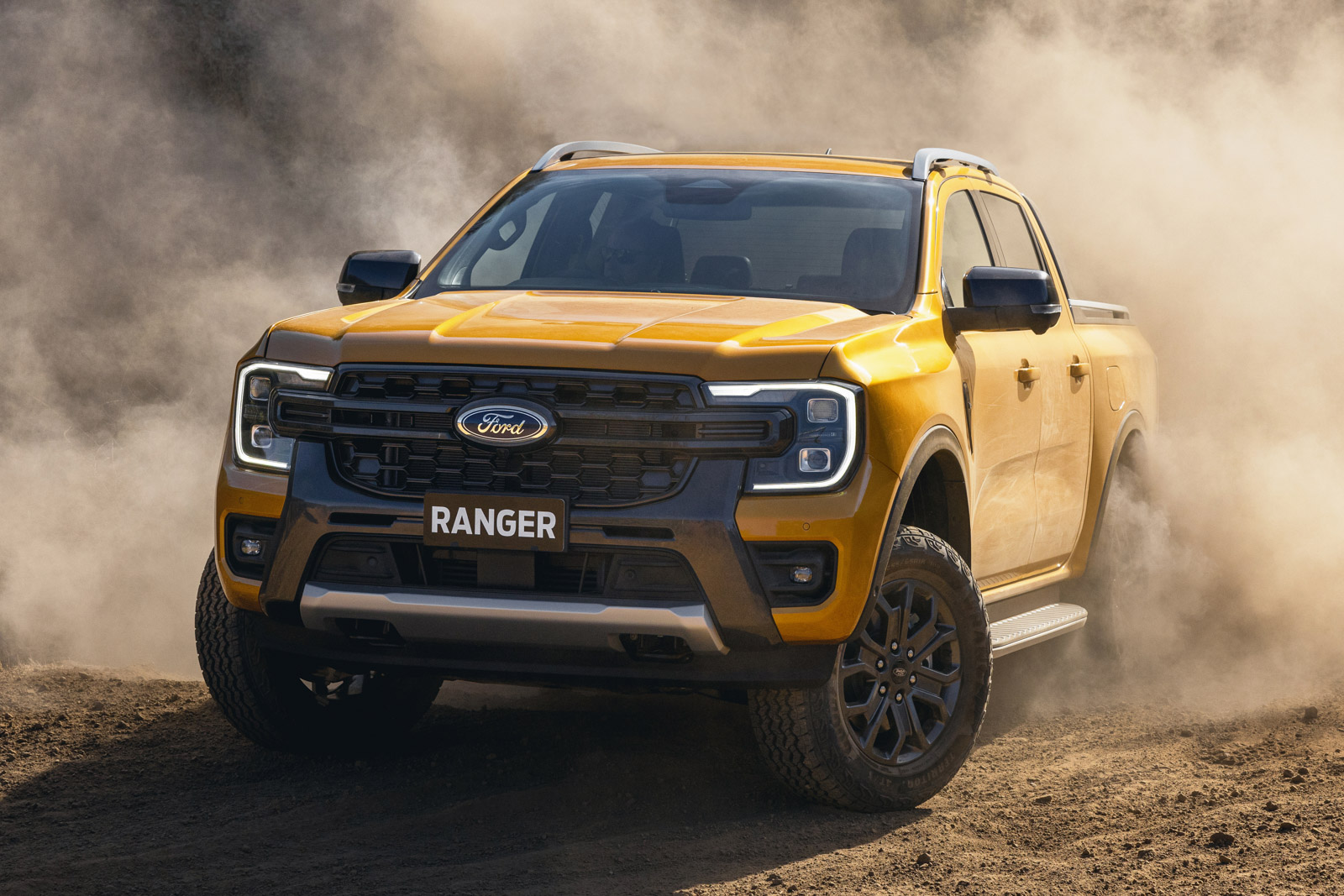 The all-new generation Ford Ranger for 2022 has been revealed and will hit Australian roads next year. It features a comprehensive change to styling, technology, chassis, suspension, and drivetrain. New on the list is a 3.0-litre V6 turbo diesel and two four-wheel-drive choices.
The line-up uses styling influenced from the US F-Series pick-up trucks but on the smaller Ranger frame, meaning it will look as bluff and muscular but be familiar to drive (excepting the new V6 turbo diesel). So far, we've been shown the regular line-up up to the Wildtrak specification.
Ford Ranger Raptor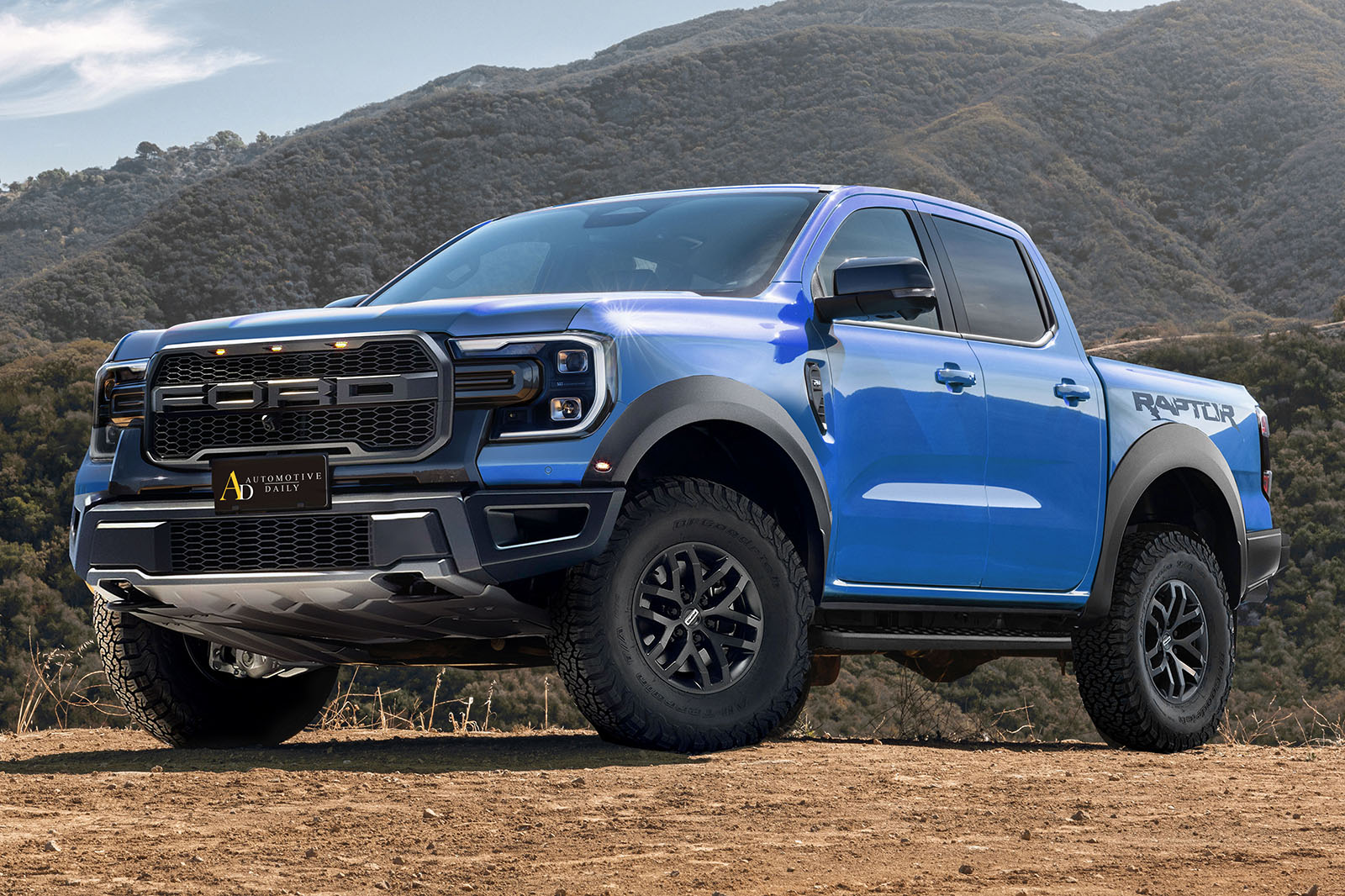 Beyond the Ford Ranger, Ford also hid a teaser link for the upcoming Ranger Raptor, which will be unveiled in February 2022. Unlike the rest of the stsable which will run diesel engines, the Raptor is tipped to have a petrol V6 twin-turbo motor, producing a thumping 240-odd kilowatts of power and around 550Nm of torque on tap for Baja desert busting and generally tradie duties.
Hyundai Ioniq 6
The next model to launch in Hyundai's Ioniq range will be a swoopy saloon taking on the Tesla Model 3. It is based on the Prophecy concept, will be called Ioniq 6, and comes with the task of following the excellent 5 as a long-range family EV.
As you would expect, the finished production model will be rather more conventional than the concept, and it will share parts with the Ioniq 5. It'll offer a range of around 480km and cutting-edge rapid-charging tech just like the 5, because both models use the same E-GMP platform. This will allow the use of the same motors and batteries, although the two cars have radically different bodystyles and looks.
Ineos Grenadier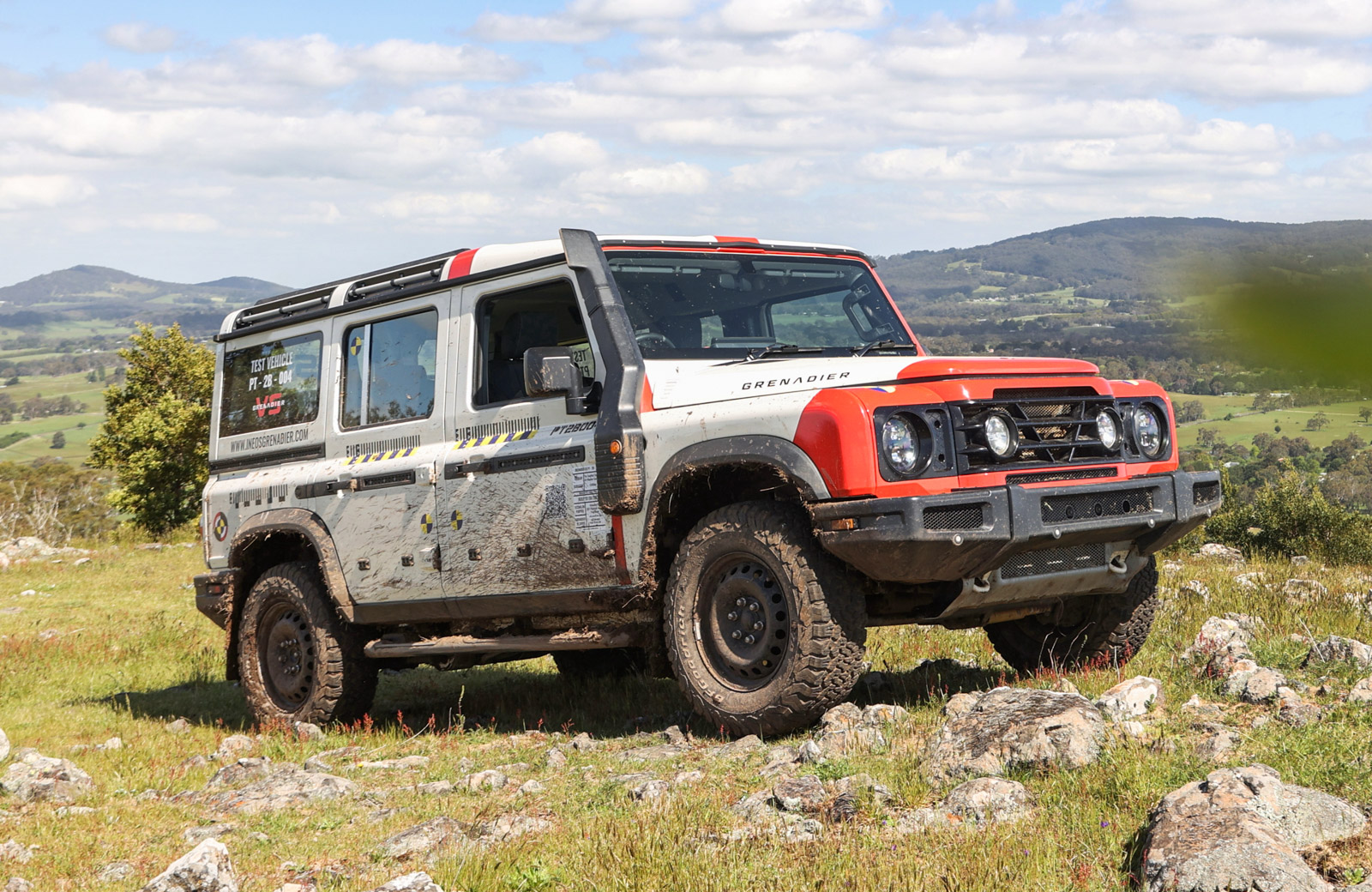 If the new Land Rover Defender has gone a little too posh for you, then the new Ineos Grenadier could be the answer. The company is owned by one of Britain's richest men, Sir Jim Ratcliffe, and the all-new Grenadier is designed to be no-nonsense, go-anywhere transportation.
You can read our Ineos Grenadier ride-along review here.
It's based on a ladder-frame chassis, and will feature beam axles, three locking differentials and a low-range transfer case, while power will come from 3.0-litre six-cylinder engines sourced from BMW. Later down the line, Ineos will also develop a double-cab pick-up version of the Grenadier.
Lamborghini Countach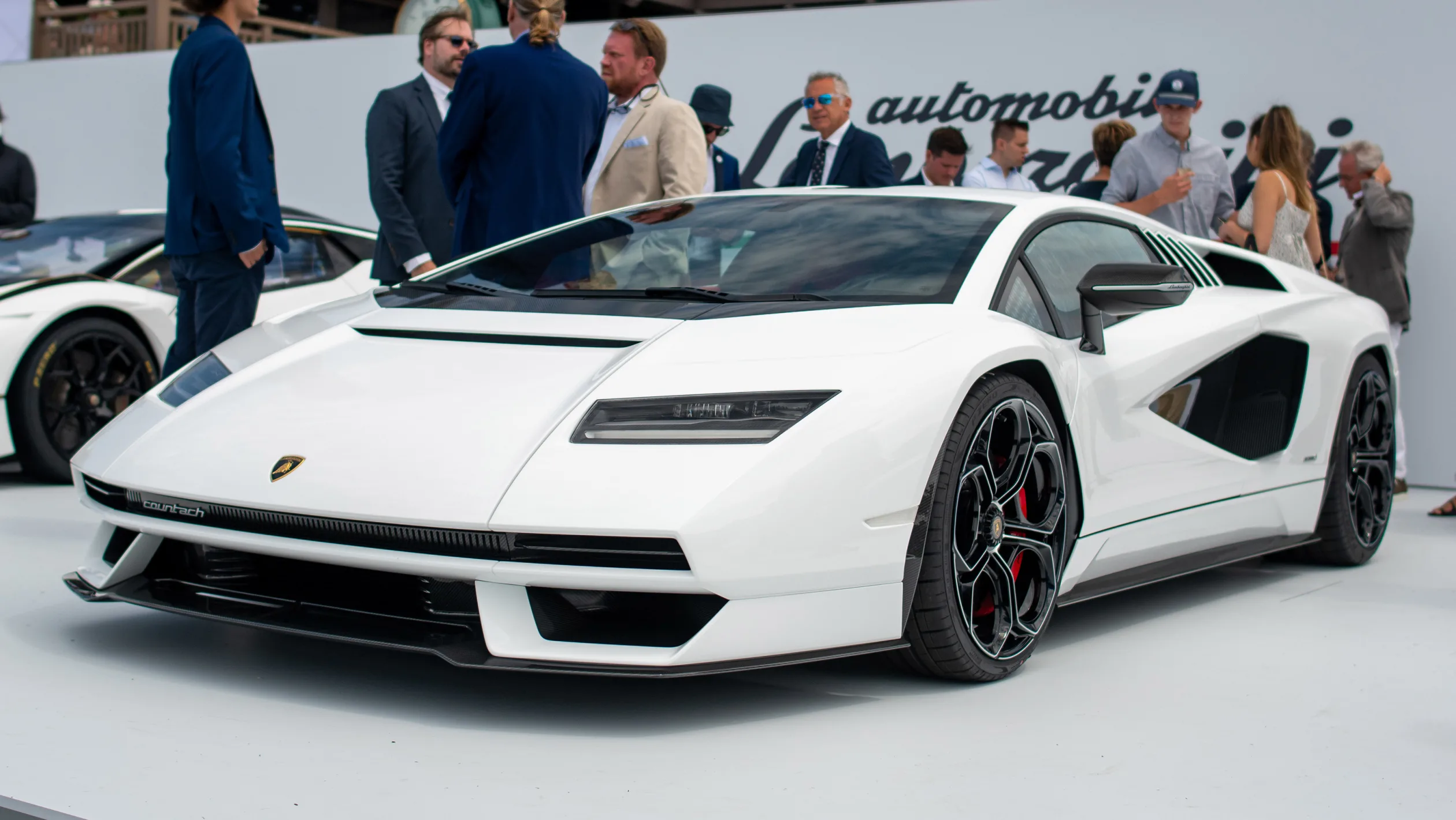 Lamborghini will revive a famous name from its past for 2022 with this, the Countach LPI 800-4. It's a hybrid supercar with 590kW, which is produced by the combination of a mid-mounted V12 engine producing 565kW, plus an electric motor with an extra 25kW.
The power goes to all four wheels through a seven-speed automatic gearbox and 0-100km/h takes just 2.8 seconds. Top speed is an impressive 355km/h. It's largely constructed from carbon fibre, and has a dry weight of just 1595kg. The dramatic exterior looks are matched by an equally eye-catching interior, which is as dramatic as the name suggests. Just 112 examples will be built.
Land Rover Defender 130 Pick-up Ute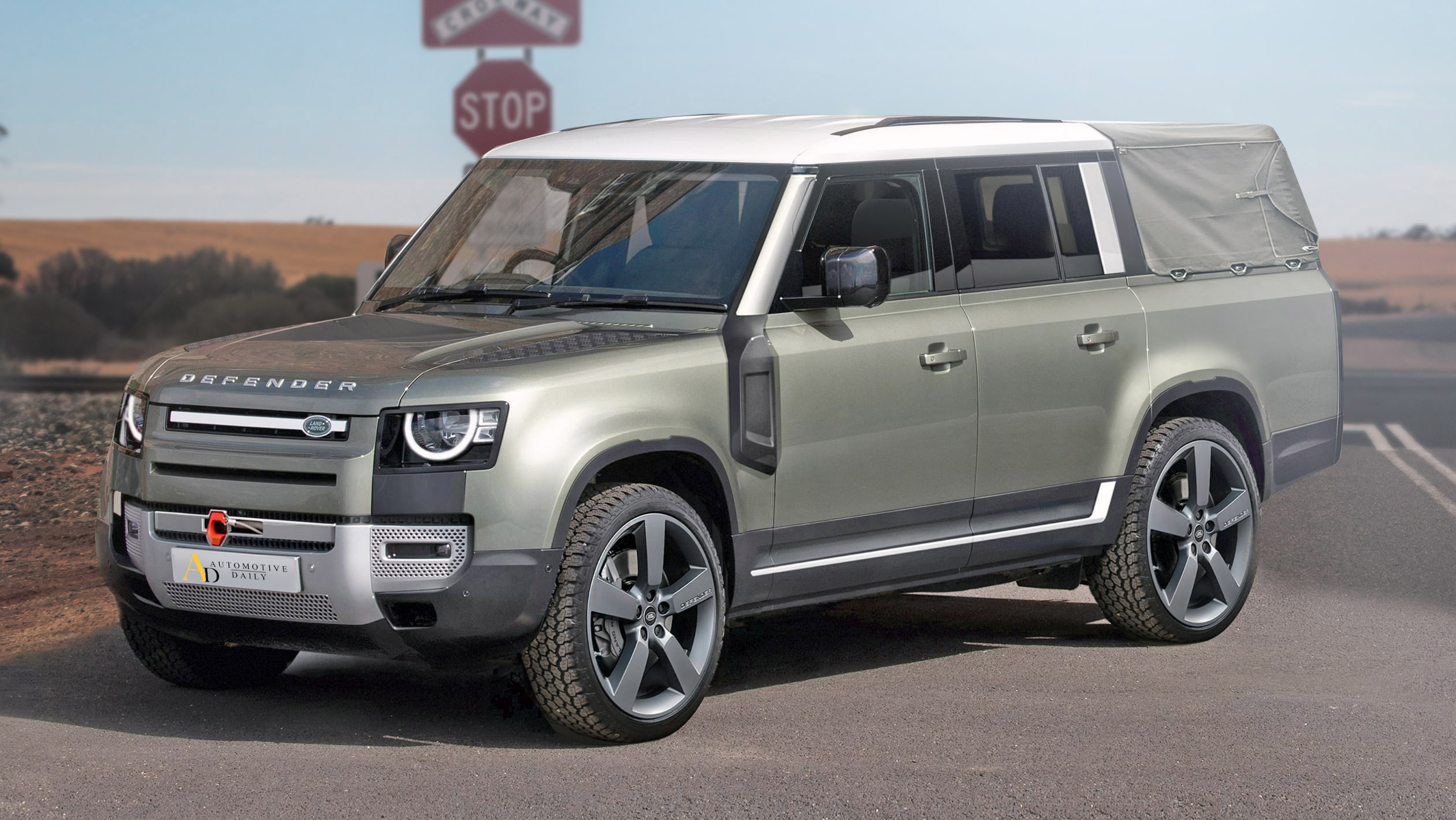 The Land Rover Defender range is set to expand with the introduction of a new 130 variant, which will offer a longer wheelbase than the existing 90 and 110 models. This will translate to extra interior space for passengers and up to eight seats inside. A commercial variant is also expected to join the range, and the Defender ute will use the long wheelbase of the 130 model with an open bed at the back. It will take on higher-spec versions of the Ford Ranger and Toyota Hilux, for buyers who want a vehicle for work and family life.
There's very little information available, but we expect the Defender pick-up to use diesel power primarily.
Lotus Emira
Lotus is set to transform itself over the coming years and the first look at its fresh direction is the new Emira. It's a mid-engined rival for the Porsche Cayman, based on the British brand's new sports car platform. The configuration will help keep weight as low as possible.
It will be available with two engines: a 3.5-litre V6 with a manual gearbox or a Mercedes-AMG-sourced four-cylinder petrol with a dual-clutch automatic gearbox. It's rear-wheel drive only and should offer a 0-100km/h time of less than four seconds, although the focus will be on typical Lotus traits of sweet handling and roadholding. However, there will be Tour and Sports chassis options to let buyers opt for more comfort or more track capability.
Maserati Gran Turismo
A new Maserati Gran Turismo is on the way, and it will feature an all-electric powertrain.It's set to take on the Porsche Taycan and Tesla Model S as a fast and sporty electric car at the upper end of the market.
The next Gran Turismo should retain Maserati's classic styling traits; it'll have a long bonnet, despite there being no engine under there, and will share a family resemblance with the upcoming Grecale SUV. Expect a three-motor, all-wheel-drive layout with 300kW charging capability and an output of around 500kW.
Maserati Grecale
Maserati is preparing a new BMW X3-rivalling SUV called the Grecale, which should arrive in 2022.
You can read our Maserati Grecale prototype review here.
It's a smaller sibling to the firm's Levante SUV, a model with which it will share design traits, and it has already been spied in testing. It appears to mix a boxy SUV look with a more coupé-like shape at the rear, similar to a BMW X4, as you might expect of a sporty brand like Maserati.
It's likely to use the same turbocharged V6 engine as the new MC20 supercar, detuned for the SUV model. It should still offer plenty of performance, though, and there will also be a pure-electric version with 300kW rapid charging capability.
Mercedes-Benz EQE
This year's Munich Motor Show hosted the unveiling of the new Mercedes EQE, an E-Class-sized EV that will be launched to rival the Tesla Model S next year.
The EQE will use tech from the upcoming EQS, and will sit on Mercedes' new Electric Vehicle Architecture (EVA). This platform is able to accommodate large battery sizes and the EQE makes the most of this with a 90kWh cell that's capable of delivering a range of 660km in the EQE 350.
There will be several motor combinations, rising from the 210kW EQE 350 up to more than 515kW in a planned AMG model. Four-wheel drive will appear, too. The EQE's styling follows on from the rest of the EQ range, with stand-out features including a full-width rear light bar.
Mercedes-Benz EQE SUV
Mercedes is using its forthcoming EQE range to take on Tesla, because it will include an SUV to rival the Tesla Model X.
We expect the styling to bear some resemblance to the EQE saloon, given that both cars will be based on the same underpinnings. In fact, the interior and technical parts will be near-identical as well, so you can expect a similar range and rapid charging is expected, possibly at up to 350kW, which would allow an 80 per cent battery top-up in about 20 minutes.
The EQE SUV won't be the largest model in the range, because the EQS SUV will be larger still, but this model will offer more practicality than the EQE, thanks to a hatchback boot, albeit at a higher price.
Mercedes G-Class 4×4²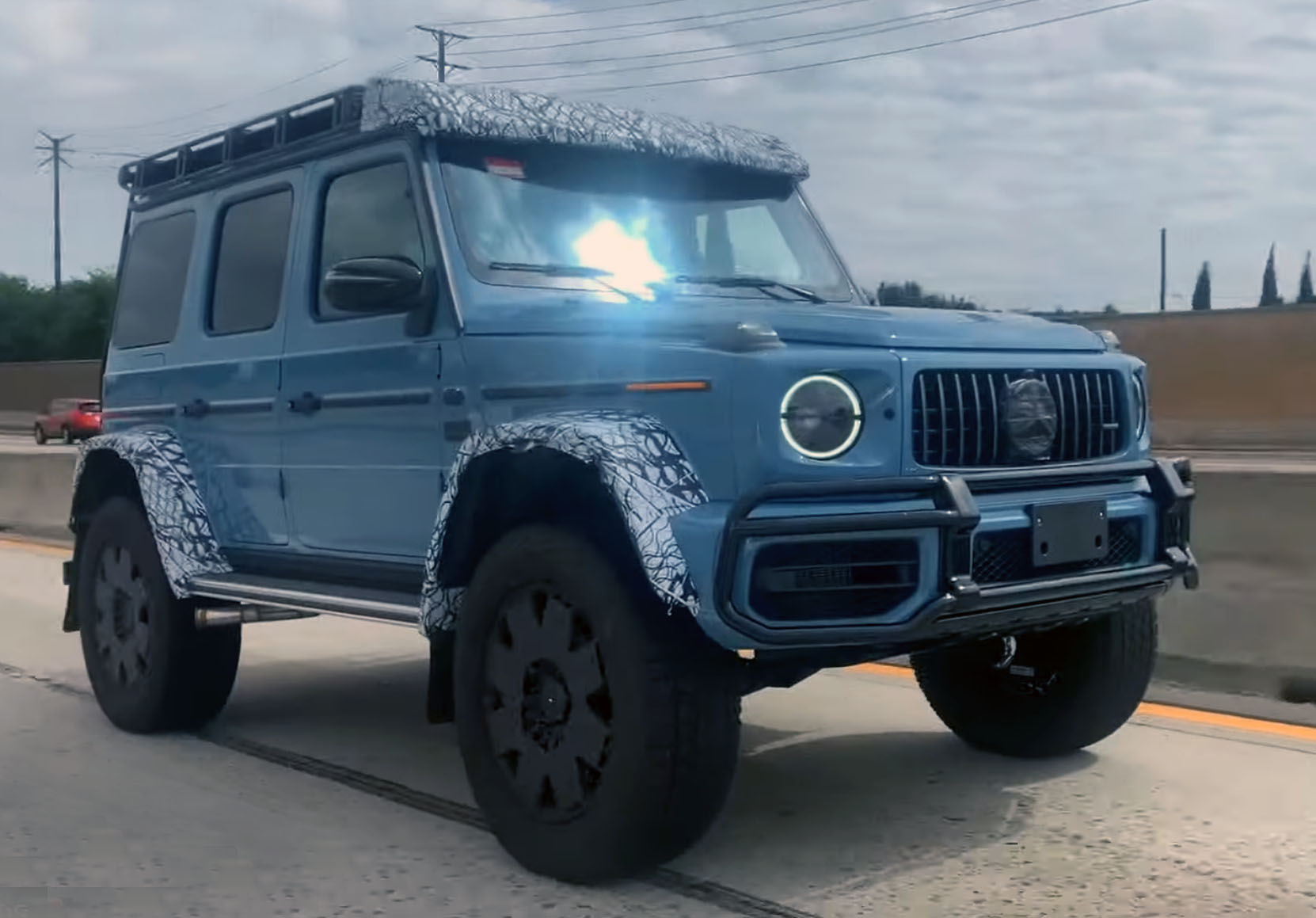 The Mercedes G-Class is already a formidable off-roader, but it's set to become even more focused when the new 4×4² model arrives next year.
This new version features bigger wheelarches, sturdier alloys and off-road tyres, plus beefier suspension and brakes. We expect the mechanical parts to be toughened up and protected from bashes and scrapes to boost the car's all-terrain prowess even further. It's set to use the same 4.0-litre V8 engine as the G 63 model, which produces 423kW, although it may be detuned for better usability off road.
A nine-speed automatic gearbox will send power to all four wheels, but we expect different calibration and driving settings to boost traction.
Mercedes-AMG GT 4-door E Performance
The Mercedes-AMG GT 4-Door 63 S E-Performance is AMG's first plug-in hybrid model and a direct rival for the Porsche Panamera Turbo S E-Hybrid.
It uses a twin-turbo 4.0-litre V8 engine which, when combined with the electric motor, delivers 610kW and 1400Nm. Thanks to four-wheel drive and a nine-speed automatic gearbox, it'll do 0-100km/h in 2.9 seconds and hit 315km/h.
Adaptive air suspension and upgrades to the brakes and engine management mean this hybrid edition of the GT 4-door should be just as good to drive as the normal version.
Nissan X-Trail
The next version of the Nissan X-Trail was revealed at the Shanghai Motor Show earlier this year, but it's not coming to Australia until next year. The car is based on the CMF-C/D platform used by the Qashqai, and as before it'll offer seating for seven.
You can read our new Nissan X-Trail first drive review here.
It's been designed with hybrid power in mind with Nissan's e-Power hybrid system. This drivetrain features a 1.5-litre petrol engine and an electric motor, plus a small battery pack. The engine doesn't drive the wheels but merely tops up the battery to keep down running costs.
More driver-assistance kit is a given, and the X-Trail will receive an upgraded interior and dramatic new styling to help it stand out.
Nissan Z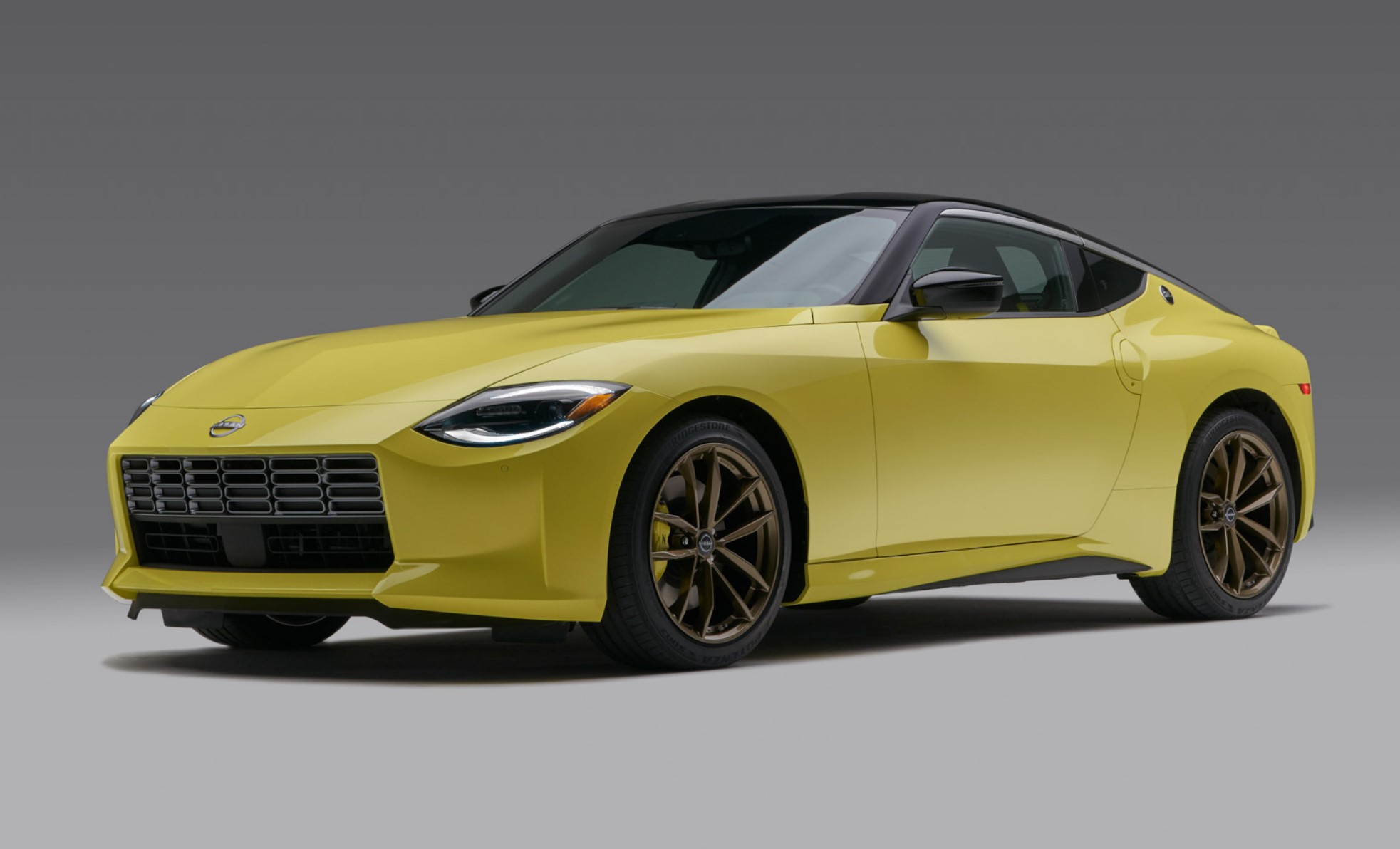 A replacement for the aging Nissan 370Z is on the way, only this time it will be a rival for the likes of the Porsche Cayman and Toyota Supra, rather than the Audi TT. The new 2022 Nissan Z will use similar architecture to the Infiniti Q60, a front-engined coupe that can accept a big six-cylinder engine.
The VR30DETT 3.0-litre twin-turbo petrol V6 engine produces 298kW at 6400rpm and 475Nm from 1600-5600rpm – more power but less torque than its direct rival the Toyota Supra which makes 285kW and 500Nm from a BMW engine.
Polestar 3
The Polestar 3 is an upcoming all-electric SUV that will follow on from the successful Polestar 2, setting up the brand with a rival for the Jaguar I-Pace and Mercedes EQC.
It will use a new platform called SPA2 and is expected to move the company's designs further from those of parent company Volvo than the 2 did.
You can also expect the car to offer a range of around 500km on a charge, plus plenty of advanced safety kit. The Android-based infotainment set-up first seen on the Polestar 2 will also be front and centre in the new car. Data from the system will be built into the car, fundamentally to assist with navigation and safety.
Porsche 911 GT3 RS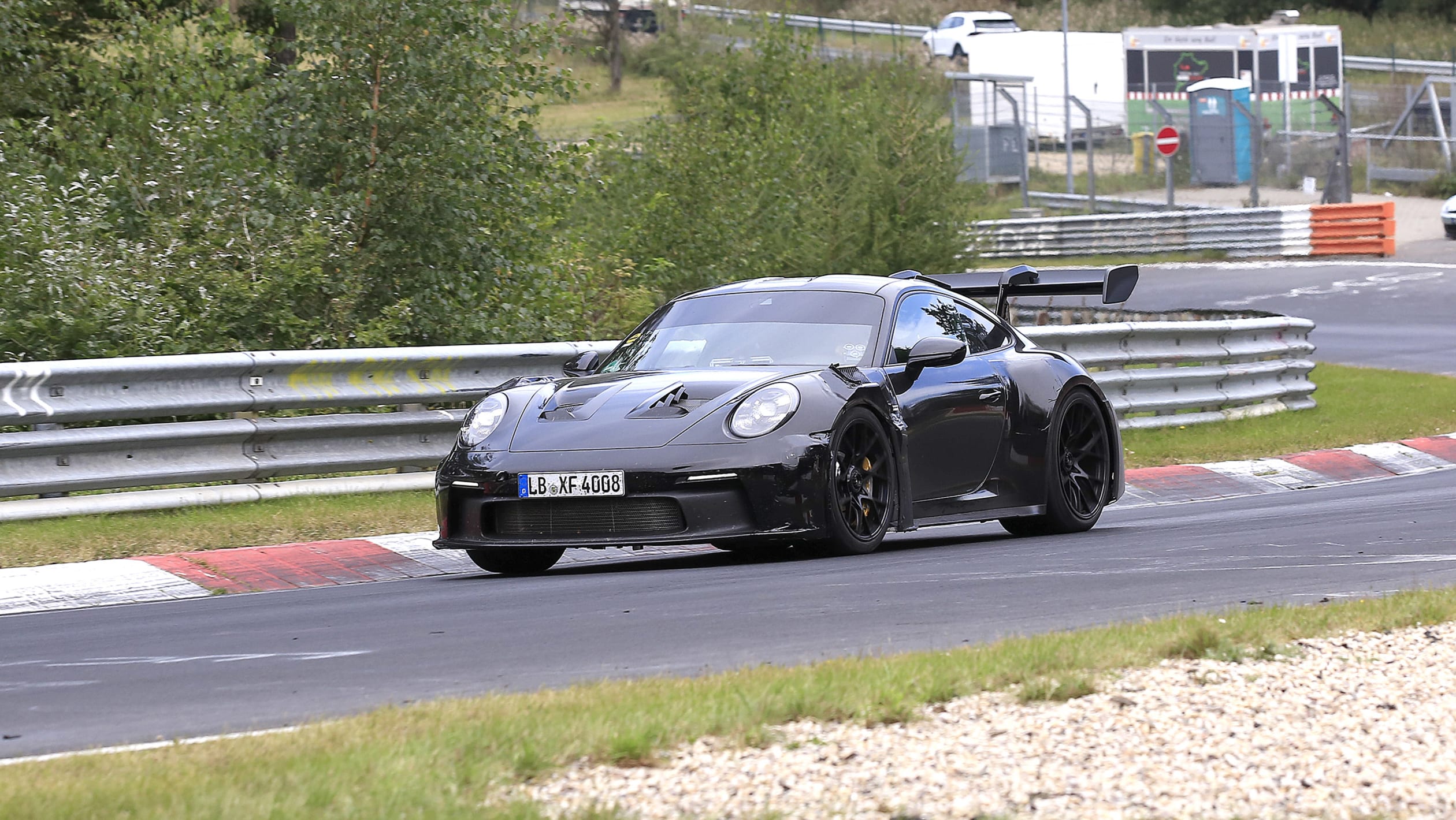 The new Porsche 911 GT3 has already wowed us on the roads, but there's more in the tank for the 992-generation car: a more hardcore RS model aimed at track-day fans.
The next 911 GT3 RS has been spied testing at the Nürburgring racetrack and we expect it to be revealed this year, before going on sale in 2022. The prototype we spotted featured a huge rear wing that could even include an active element a bit like a Formula 1 car's DRS set-up.
The GT3 RS will use a 4.0-litre flat-six engine with between 380 and 390kW, which will ensure superb performance. The car will also probably use a PDK automatic transmission and be rear-wheel drive only.
Range Rover
The styling of the Mk5 Range Rover blends the model's traditionally boxy shape with a Velar-inspired front and rear.
It is the first model on the British brand's new MLA-Flex platform, which allows for pure combustion-engined powertrains, plug-in hybrid tech, and fully electric propulsion – and on that front, a Range Rover EV has been confirmed for 2024.
Land Rover's new dual-processor infotainment set-up, which supports over-the-air updates, will be fitted, following its debut in the Defender.
Range Rover Sport
The next Range Rover Sport has been spied, and like the full-size Range Rover, it will use the new Modular Longitudinal Architecture (MLA) platform. This means there will be the potential for fully electric models in the new range, as well as plug-in hybrids.
We have also spotted a V8-engined SVR model being tested, so petrol power is still planned for the performance versions at least, in this case with a
twin-turbocharged 4.4-litre V8 motor. The new Range Rover Sport seven-seater will get a new look that evolves that of the current model, plus a revamped interior that should bring more tech and luxury. We expect the design to be closely related to that of the next Range Rover, with new lights and a sleeker profile.
Skoda Fabia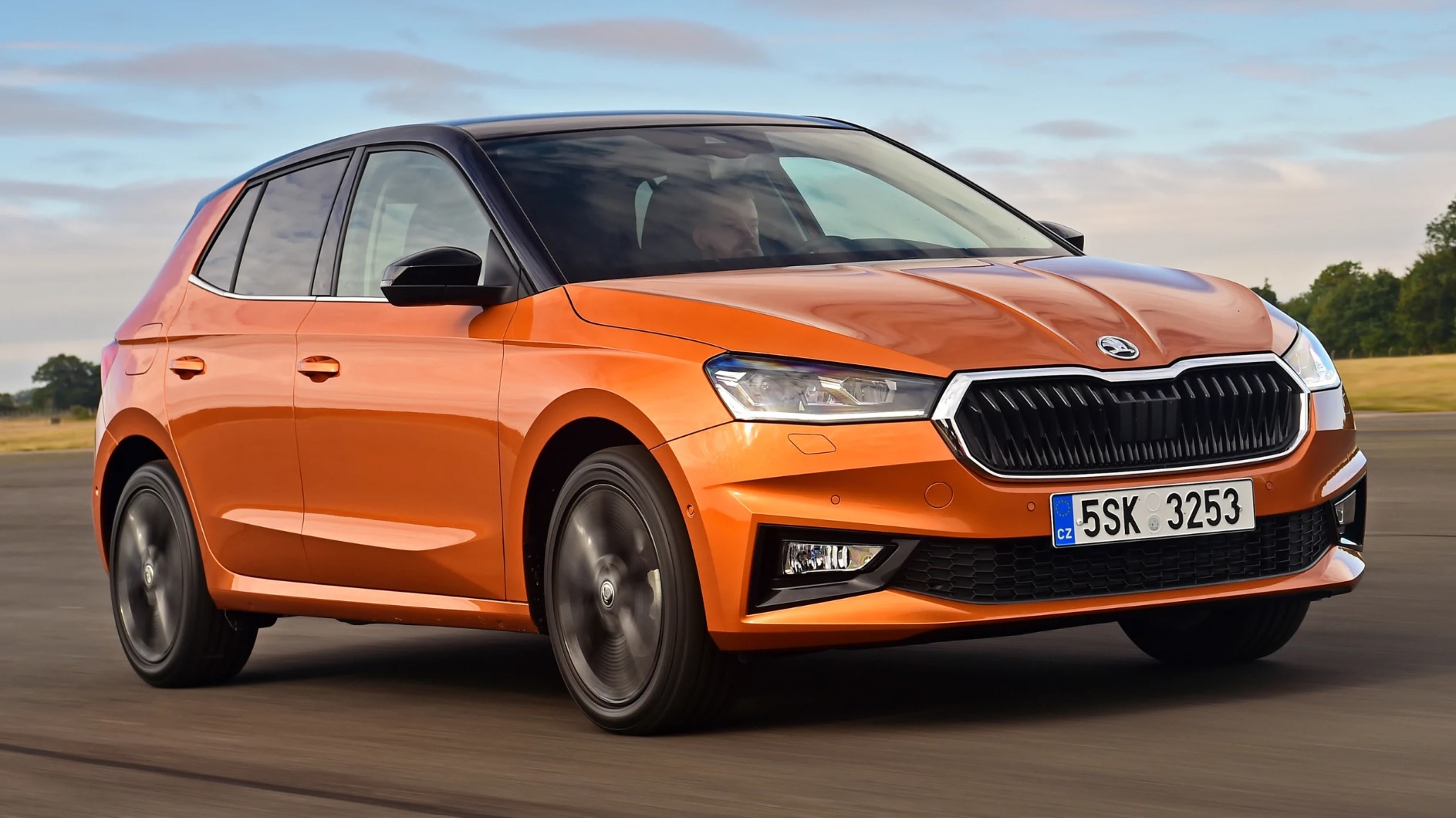 A new Skoda Fabia supermini will arrive in 2022 and this next model will continue the car's position in the market as an affordable alternative to its Volkswagen Polo sister.
You can read our 2022 Skoda Fabia first drive review here.
It's the last of the VW Group cars to move onto the MQB A0 platform, and will gain new engines and a more grown-up driving experience as a result. It's larger than before, boot space is up by 50 litres and it'll get a new look to bring it into line with other recent Skoda models.
SsangYong J100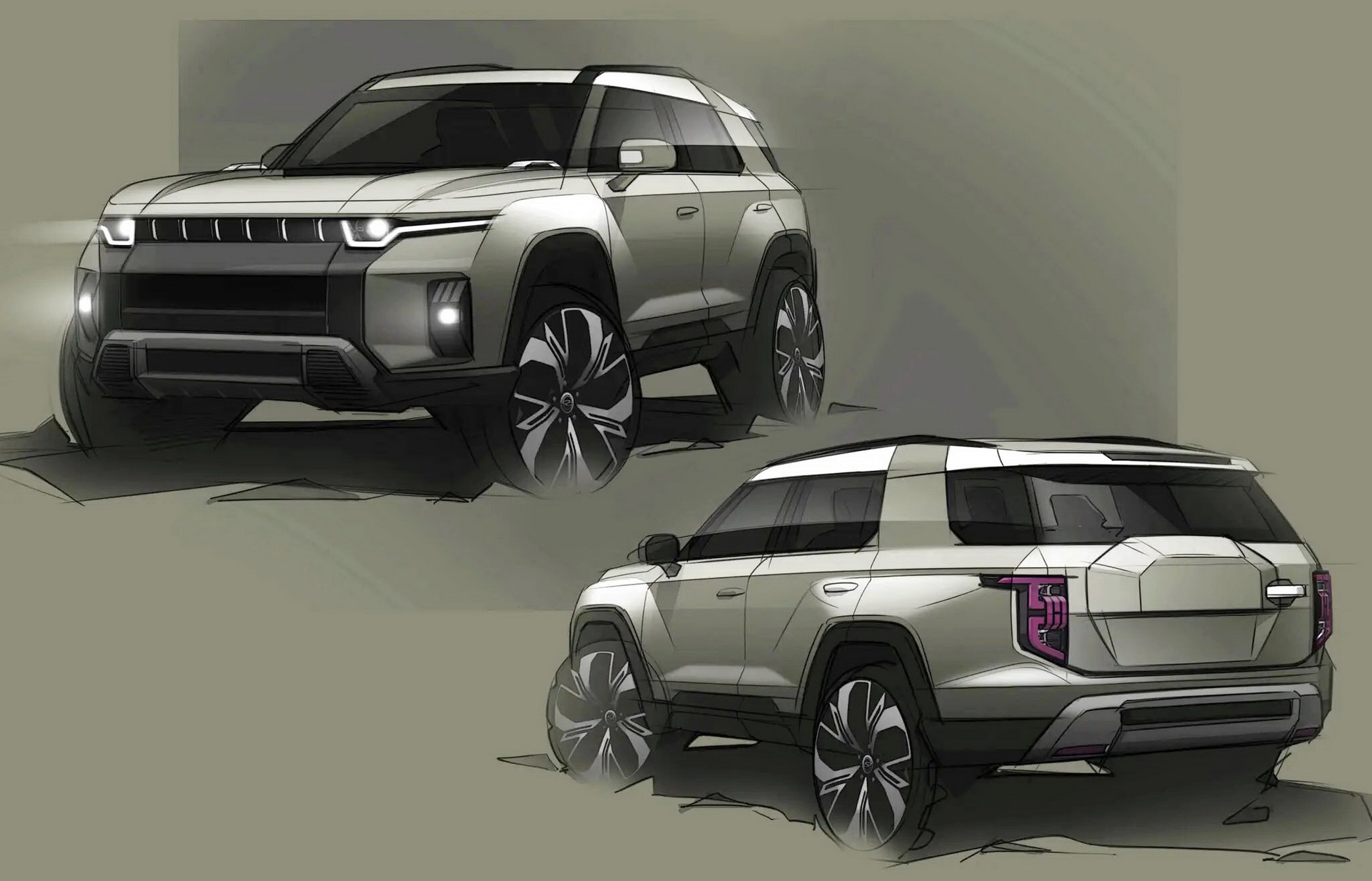 SsangYong is set to enter the electric car market with a new SUV, codenamed J100.
It is expected to use a new platform from the brand that is designed to support C- and D-segment SUVs, although going into receivership last year could cause the brand to revise its plans. There's also the option of adapting an existing platform, which the brand did with the Korando e-Motion.
Sketches released by the company show how the car could look, featuring a squared-off grille with wide horizontal slats and tough-looking body cladding. There could also be a ute version for commercial use, although it's not clear if this will be directly related to the J100.
Toyota bZ4X
The Toyota bZ4X is an all-electric SUV that is the start of the Japanese brand's push to release seven electric cars before 2025.
It uses a new e-TNGA platform, an evolution of the existing Toyota architecture that will allow full-electric power. The car's styling has looks inspired by the RAV4's chunky, boxy shape, but with even more angular styling.
Toyota GR 86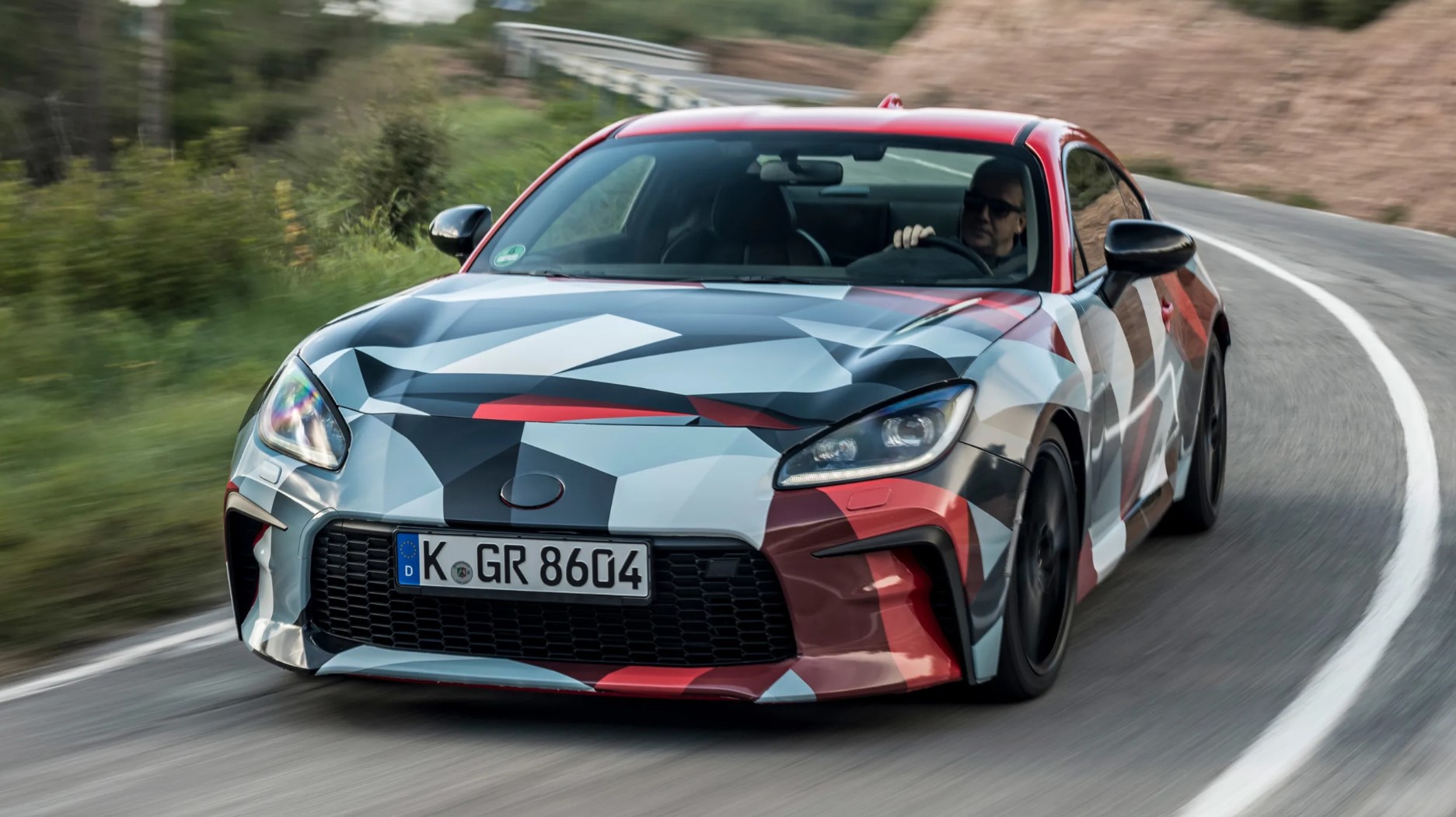 The Toyota GR 86 is the replacement for the GT86, and fans of that model will recognise the new model's shape. It arrives in Australia next year.
It has been updated with a new, more modern look that gives it a family link to other Gazoo Racing (GR) models such as the GR Yaris and GR Supra in the Toyota range. It's definitely the same kind of car, too: a rear-wheel-drive sports car with a flat-four petrol engine, and it's aimed squarely at enthusiasts.
You can read our 2022 Toyota GR 86 prototype review here.
Tesla Roadster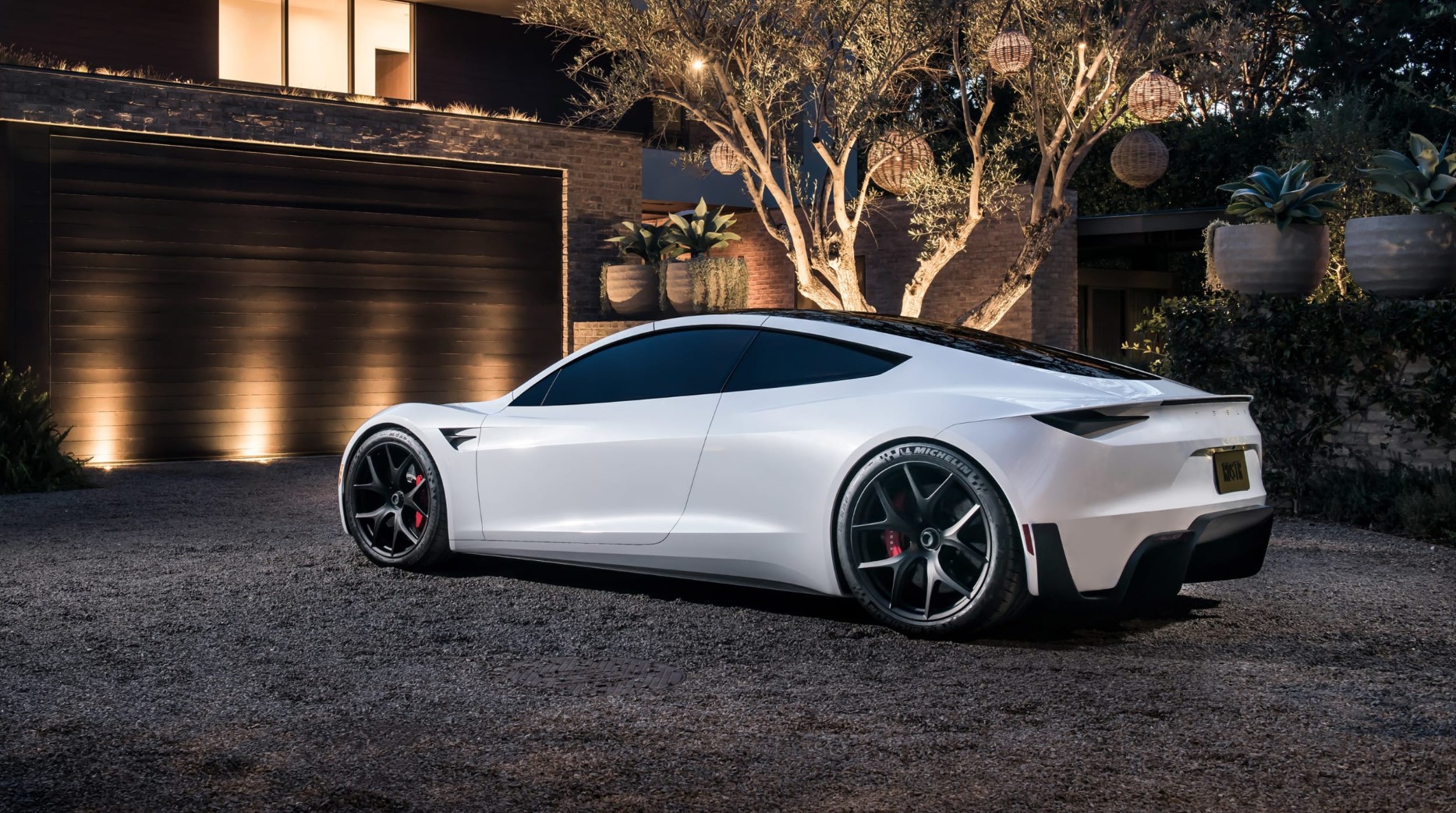 There's one thing you need to know about the Tesla Roadster; it'll sprint from 0-100km/h in 1.9 seconds. But perhaps even more remarkably, the brand claims a top speed of more than 400km/h and a 950-odd-km range.
It's all made possible by three motors with a combined output of 10,000Nm, and a 200kWh battery – nearly twice the size of any other EV power pack on the market. Despite the truly remarkable performance, Tesla boss Elon Musk promises a regular 2+2 seating layout along with a removable roof panel.
Volkswagen ID Buzz
Volkswagen is pushing ahead with its retro-themed ID model, the ID Buzz, an indirect successor to the manufacturer's iconic Type 2 Microbus. The firm believes it can use the concept's one-box design to produce a car which can trump the practicality of modern MPVs, while delivering a more desirable image than traditional people carriers.
The ID Buzz will use a stretched version of the ID.3's MEB platform, allowing a longer wheelbase for greater space and, crucially, a larger battery that can cope with heavier loads and deliver more than 590km of range.
Volvo XC90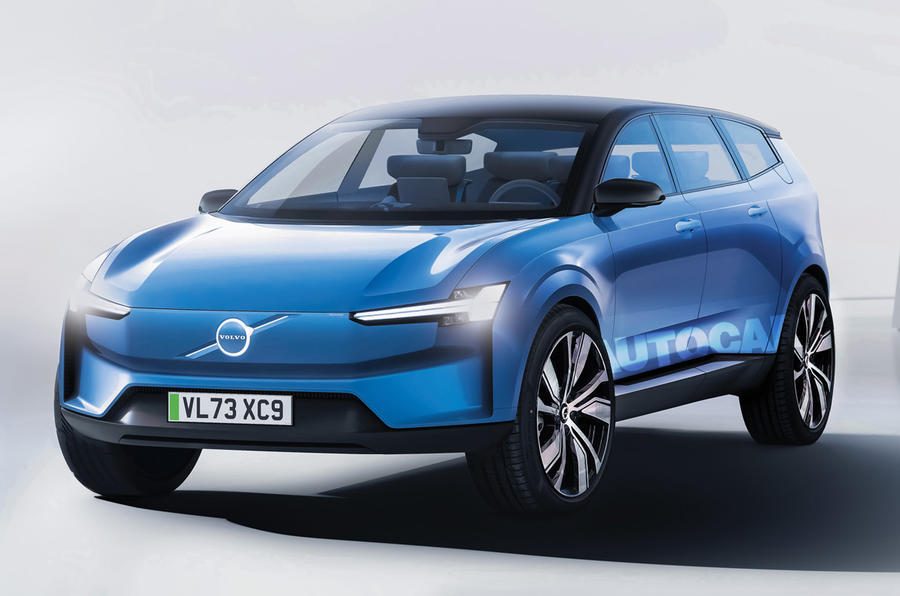 Volvo has hit the headlines with its push towards electrification – and one of the standard bearers for this process will be the next XC90, which is due to be revealed soon ahead of sales starting in 2022.
The flagship SUV will switch to the next generation of Volvo's larger platform, called SPA2. It'll ditch the option of diesel power, becoming available as either a plug-in petrol hybrid or a pure-electric vehicle. Other features should include a Google-derived infotainment system with over-the-air updates, and further advancements in self-driving technology.