Experience with tri-motor E-tron bodes well for the future of Audi EVs.
It was winter 1976 when Jörg Bensinger watched on helplessly as a Volkswagen Type 183 military vehicle showed up his more powerful front-driven Audi prototypes on Scandinavian ice. This prompted him to initiate the four-wheel-drive development programme that would result in Quattro, which made Audi the byword for all-weather performance.
The problem for Audi is that Quattro has also been a byword for nose-led handling and understeer at the limits. That has been true both for the proper Quattro models with longitudinal engines and mechanical centre differentials and the cheaper Haldex cars, in which the rear axle is joined to the transverse engine only once the front wheels begin to slip. This mattered because, when developing their own four-wheel drive systems, Mercedes-Benz and BMW quickly caught up with Audi in terms of stability and traction and did so without the baggage of dull handling – especially BMW.
The electric era gives Audi a rare chance to redress the balance and make Quattro as well known for dynamism as it is for sure-footedness.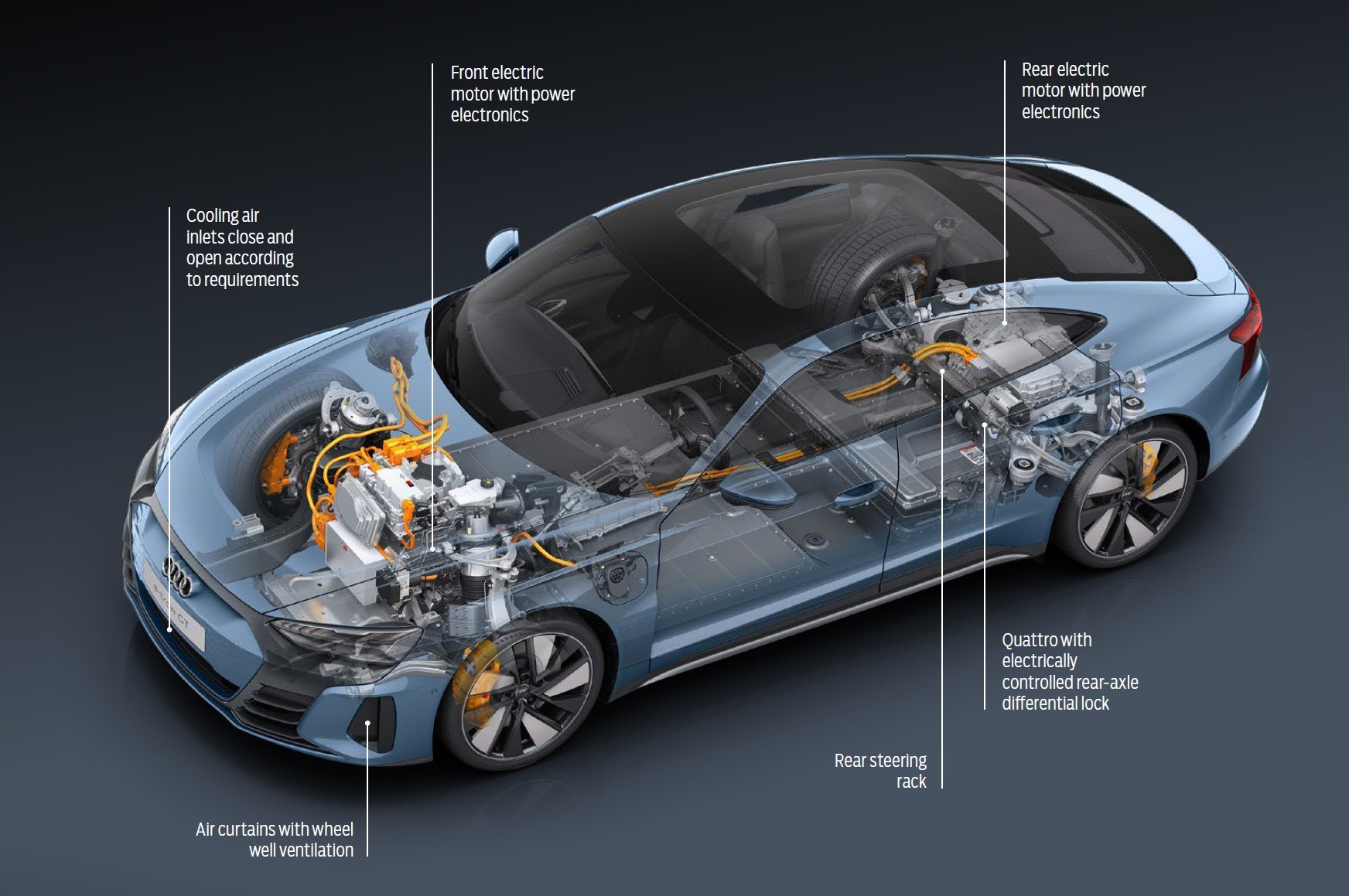 I tasted what's possible last year when test driving a pre-production E-tron S Sportback at Audi's Neuberg facility. It was an absurdly heavy SUV, but the two motors on its rear axle gave it a tendency to oversteer easily on the throttle, which was pretty surprising.
With electric motors, whether it's two at the back and one at the front, one at each end or two at each end, the chassis developers have so much control of the car's balance.
Just the right injection of torque or negative torque in the right place and at the right moment could make these EVs very exciting to drive, especially when you factor in the razor-sharp throttle response.
Of course, it has to all feel smooth and natural to the driver, so calibration will be everything, but Audi has the budget to explore this area. Imagine an electric TT with genuinely playful and neat handling: it really could be something.
Richard Lane