The upcoming Toyota bZ3 electric sedan will sit alongside the new bZ4X electric SUV.
Toyota will add a new all-electric model to its lineup named the Toyota bZ3, and thanks to leaked images from a Chinese website we can see what the new car will look like.
It is apparent that the new bZ3 takes plenty of design cues from the concept model seen during Toyota's 11-car concept unveiling last year.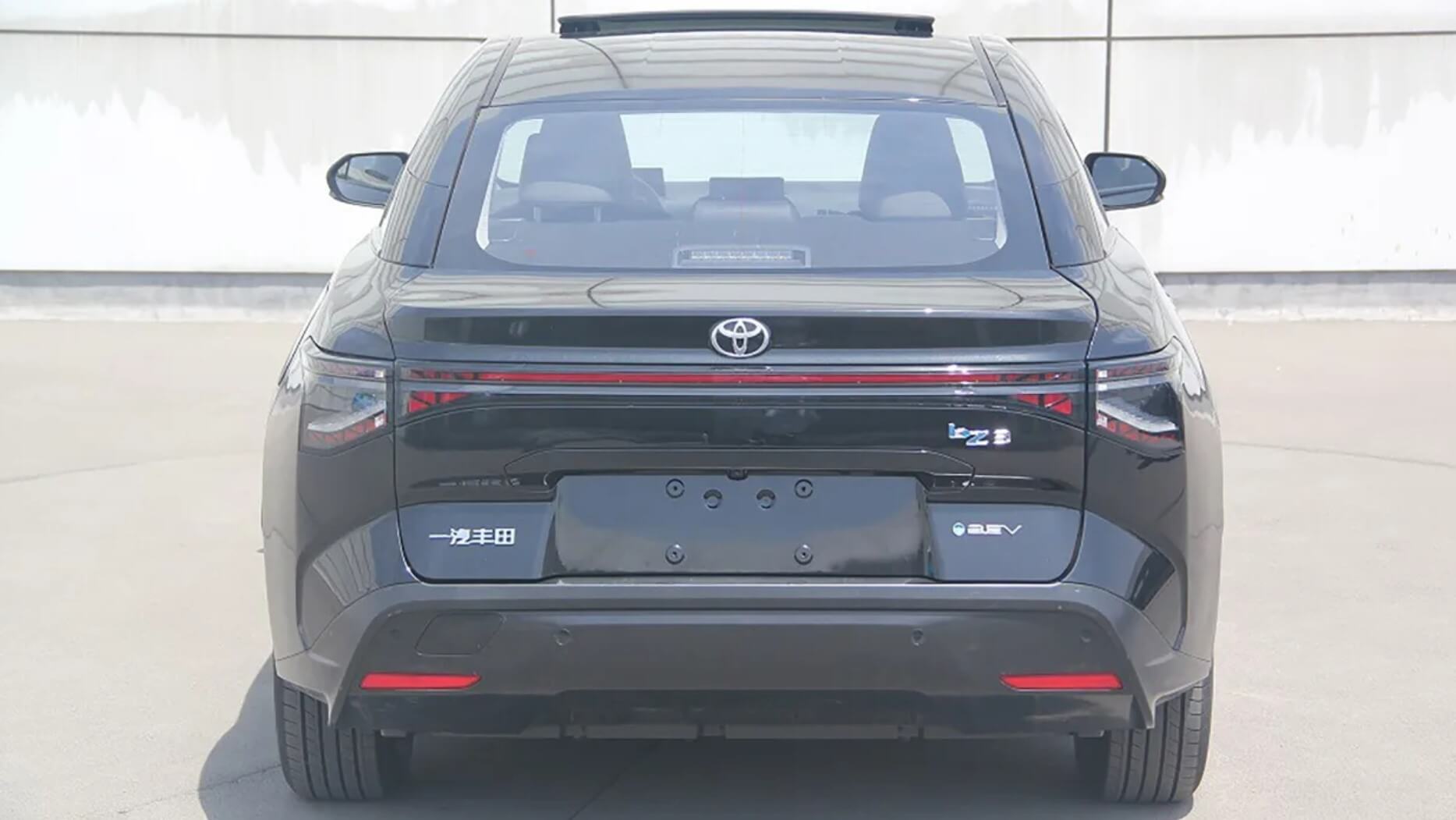 The new bZ3 adopts plenty of the sharp, angular styling from the bZ SDN concept saloon as well as elements from the bZ4X SUV. The lower front bumper has received a slight redesign but the full-width headlight bar remains the same.
At the side we can see the two-tone colour combination working to give the bZ3 a lower-looking profile – helped by a gently rising windscreen. The roof extends quite far to the rear, giving the sedan car a hatchback-like rear end. The uplift of the side skirt just in front of the rear wheel gives the look of a sportier pinched waistline, too.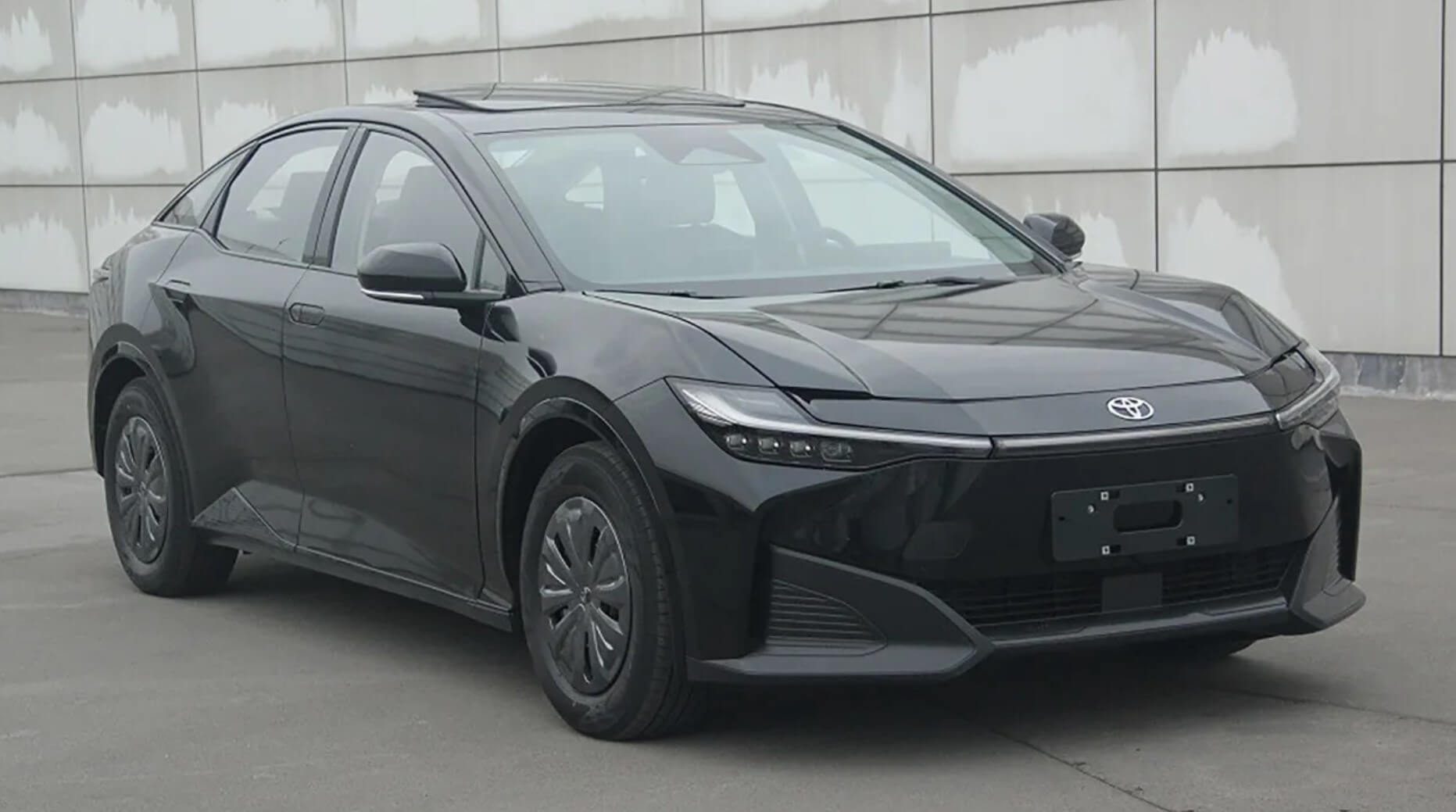 The rather upright rear features another full-width lightbar and we can see the use of a 'bZ3' badge on the bootlid. Unlike on the bZ4X, the charging port is located on the rear three-quarter panel, rather than on the front wing.
We're yet to see inside the bZ3 but Toyota's 12-inch infotainment screen will surely dominate the dash. The optional yoke-style steering wheel in the bZ4X could also make its way over to the sedan.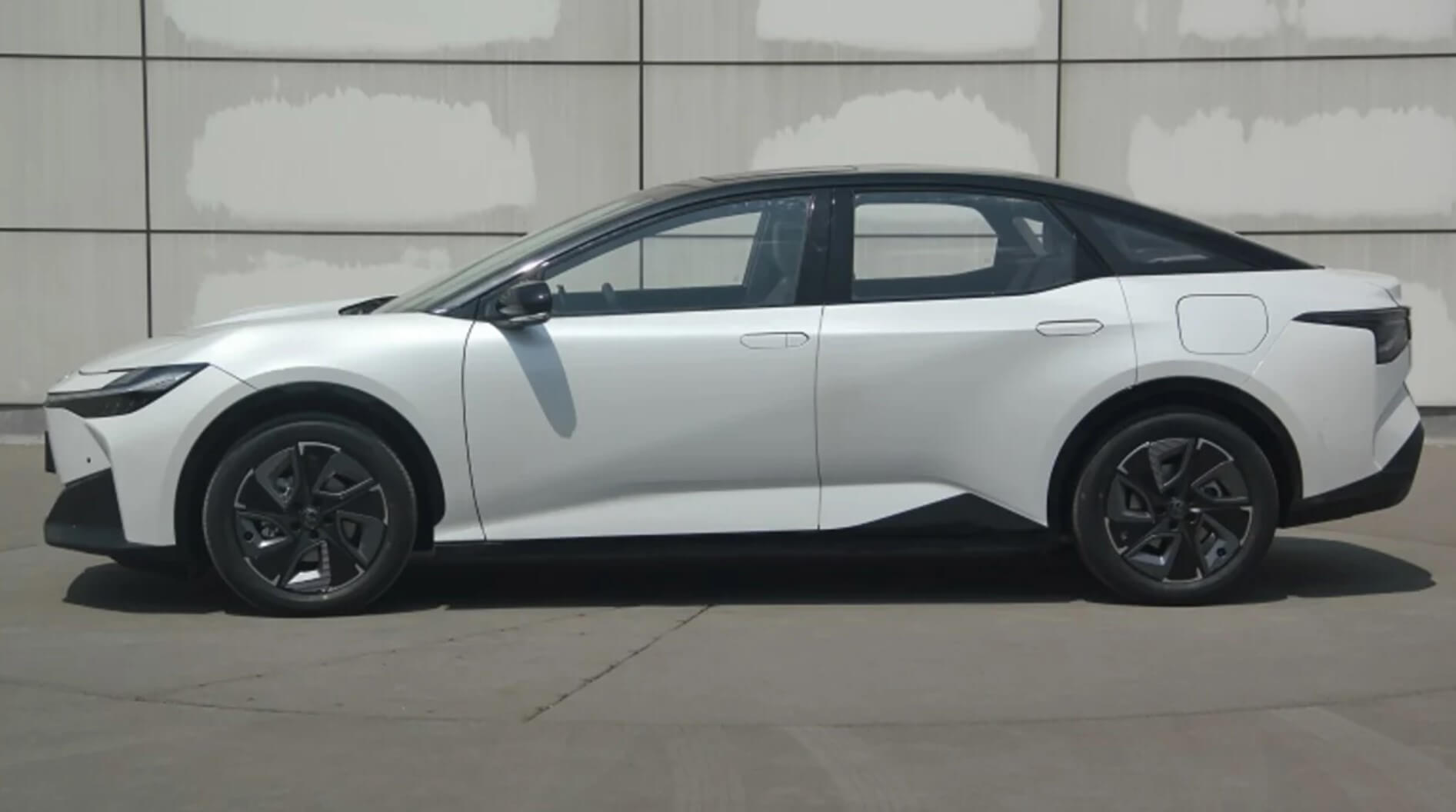 Toyota hasn't revealed any technical details on the new bZ3, but it'll certainly sit on the same eTNGA platform as its bZ4X sibling – meaning we should see the same battery capacity of 71.4kWh. In the bZ4X there are two output choices – four-wheel drive with 160kW and 337Nm or a front-wheel drive with 150kW and 266NM of torque.
As for range, we're sure the lower bZ3 will offer better aerodynamic efficiency than its bZ4X SUV counterpart so expect better range as a result. The bZ4X offers 510km for the front-wheel drive version and 460km for the all-wheel drive model.
At 4725mm long, 1835mm wide and 1475mm tall, the bZ3 is a similar size to the now-axed Camry. With pure-electric power on its side, the bZ3 should at least prove more popular than its old internal combustion-engined predecessor if Toyota decides to bring it to Australia alongside the bZ4X.

Alastair Crooks