Koji Sato plots new course, naming his management team and accelerating BEV development.
Toyota will adopt a "BEV-first" strategy led by its luxury brand Lexus under incoming CEO Koji Sato.
Speaking for the first time since being named the successor to 13-year CEO Akio Toyoda, Sato said the company will accelerate the development of next-generation electric cars, with Lexus launching an all-new EV by 2026.
He said: "To deliver attractive BEVs to more customers, we must streamline the structure of the car, and – with a BEV-first mindset – we must drastically change the way we do business, from manufacturing to sales and service. Lexus will lead this transformation."
The Toyota brand launched its first mass-market electric model – the bZ4X SUV – late last year, lagging almost two years behind key rival Volkswagen's ID 4 crossover.
Sato's statement also hints that Lexus could adopt a new sales method such as the 'agency' model – in which cars are sold directly to customers, rather than through dealers – championed by younger rivals Genesis and Polestar.
Although electrification will become Toyota's priority, its cars will be developed according to regional needs, said Sato.
Citing the IMV 0 concept unveiled in Thailand last year – a small pick-up designed with a flexible rear bed to suit various applications, such as logistics and food service – he added: "By prioritising ease of customisation, we are directly addressing the needs of customers who use pick-up trucks in their work."
This also means the company will continue to offer internal-combustion models. "The energy situation varies around the world," said Sato.
All new Toyota models will also major in connectivity through the firm's new Arene operating system, slated to launch "in the next few years", according to James Kuffner, head of the company's software division, Woven Planet.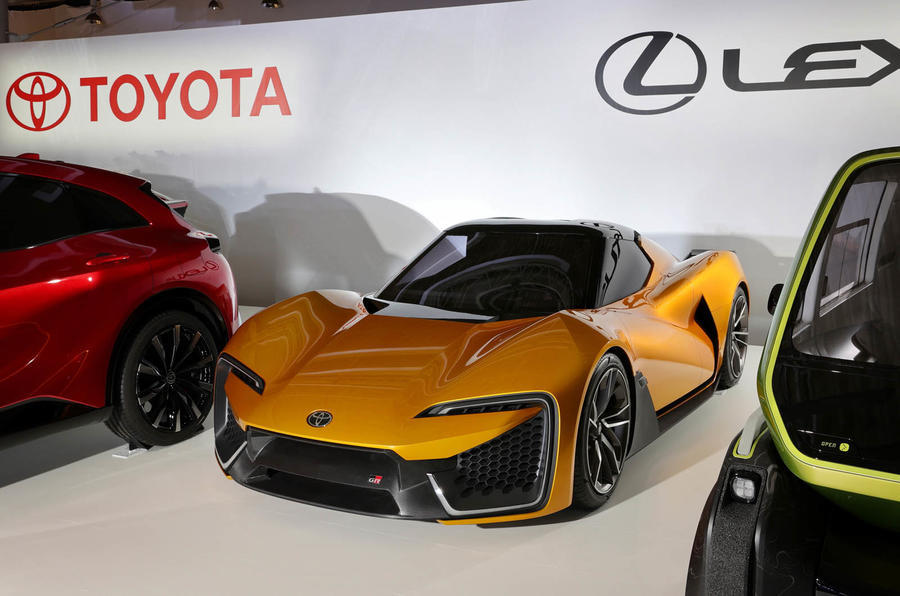 In line with its renewed focus on data, Toyota will further develop its 'Woven' initiatives, including the Woven City – a 'living laboratory' and 'mobility test course' housing 2000 residents and powered by hydrogen.
As such, Kuffner has ascended from his position as CEO of Woven Planet to CEO of Woven by Toyota Incorporated, overseeing the firm's various forward-looking initiatives.
Meanwhile, Sato's promotion to CEO of Toyota means he has resigned control of the Lexus and Gazoo Racing divisions. Lexus will be overseen by Takashi Watanabe, previously chief engineer of the Lexus Electrified project, and Gazoo Racing by Tomoya Takahashi, general manager of GR vehicle development.
Speaking on his wide-reaching executive reshuffle – which also includes the appointment of new bosses for Toyota Asia and manufacturing arm Toyota Kyushu, among other changes – Sato said: "The hallmark of our management as a team, like a soccer team, will be flexibility in changing formation.
"Underlying this are the concepts of having the right person in the right place and emphasising roles over titles."