Toyota files patents for a new all-electric small SUV and it looks familiar to the concept shown last year.
Last year Toyota previewed 11 new electric car concepts, ranging from an Aygo-sized city car, to an LFA sports car successor. There was also a small crossover, and a production version of it has now appeared on the Australian patent site.
The size of the car immediately hints to a second-generation C-HR. It incorporates some styling cues from Toyota's hybrid small SUV, as well as some from the new bZ4X – a car that was also seen in concept form during last year's announcement.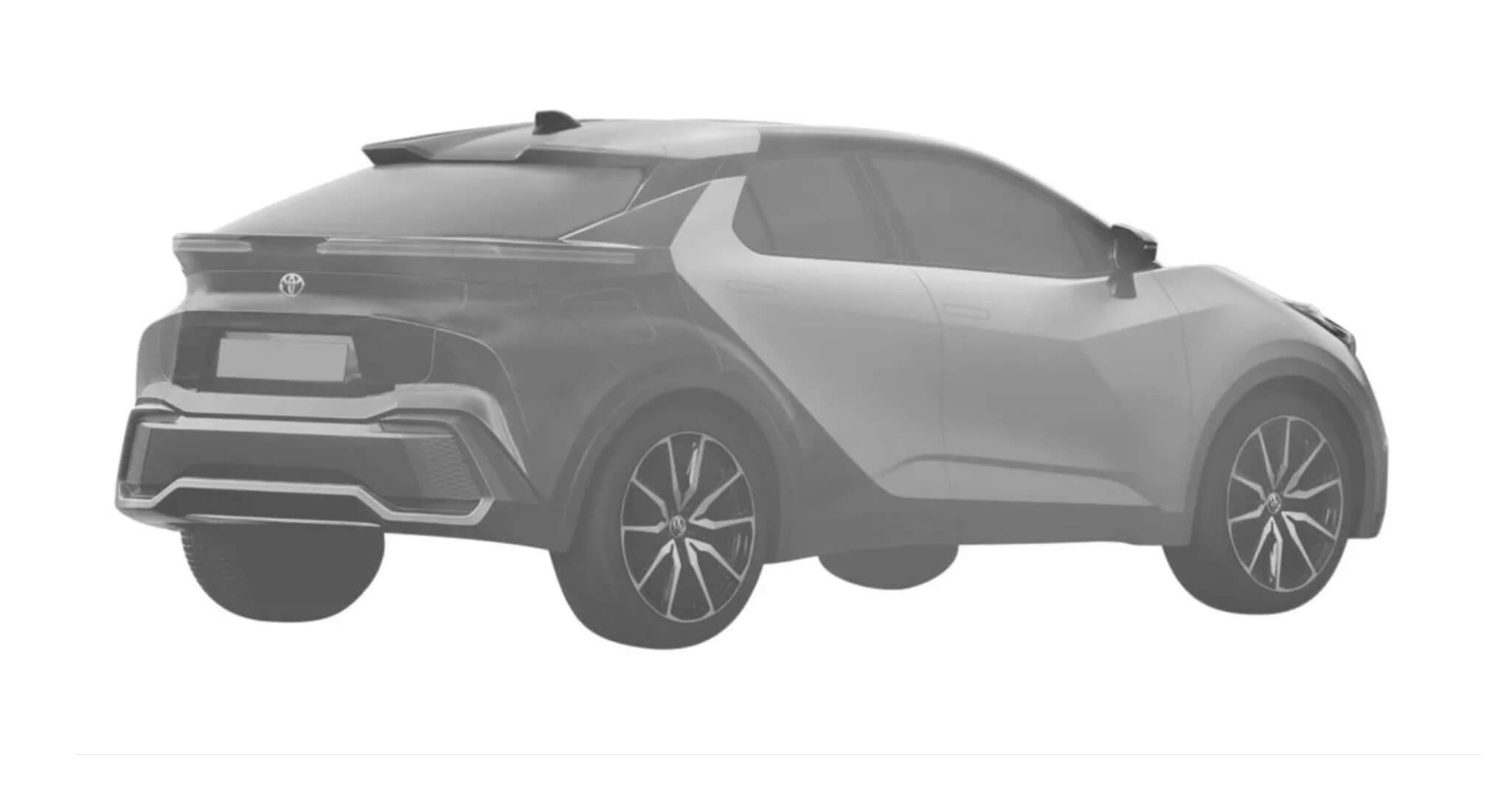 As with the bZ4X, the patent of this small SUV looks broadly similar to the concept. The C-shaped headlights remain, as does the front bumper design. However, the honeycomb pattern and integrated fog lights are new on the patent.
Elsewhere, the wheels are exactly the same as the ones found on the concept, as is the upswept line from the sill to the C-pillar that's reminiscent of the Aygo X. The rear looks similar to the C-HR, as does the whole car's proportions. Here we can see rear lights that jut out at an angle, suggesting that Toyota will go for a wider, thinner design than the C-HR. The rear window is also quite rakish, just like the C-HR.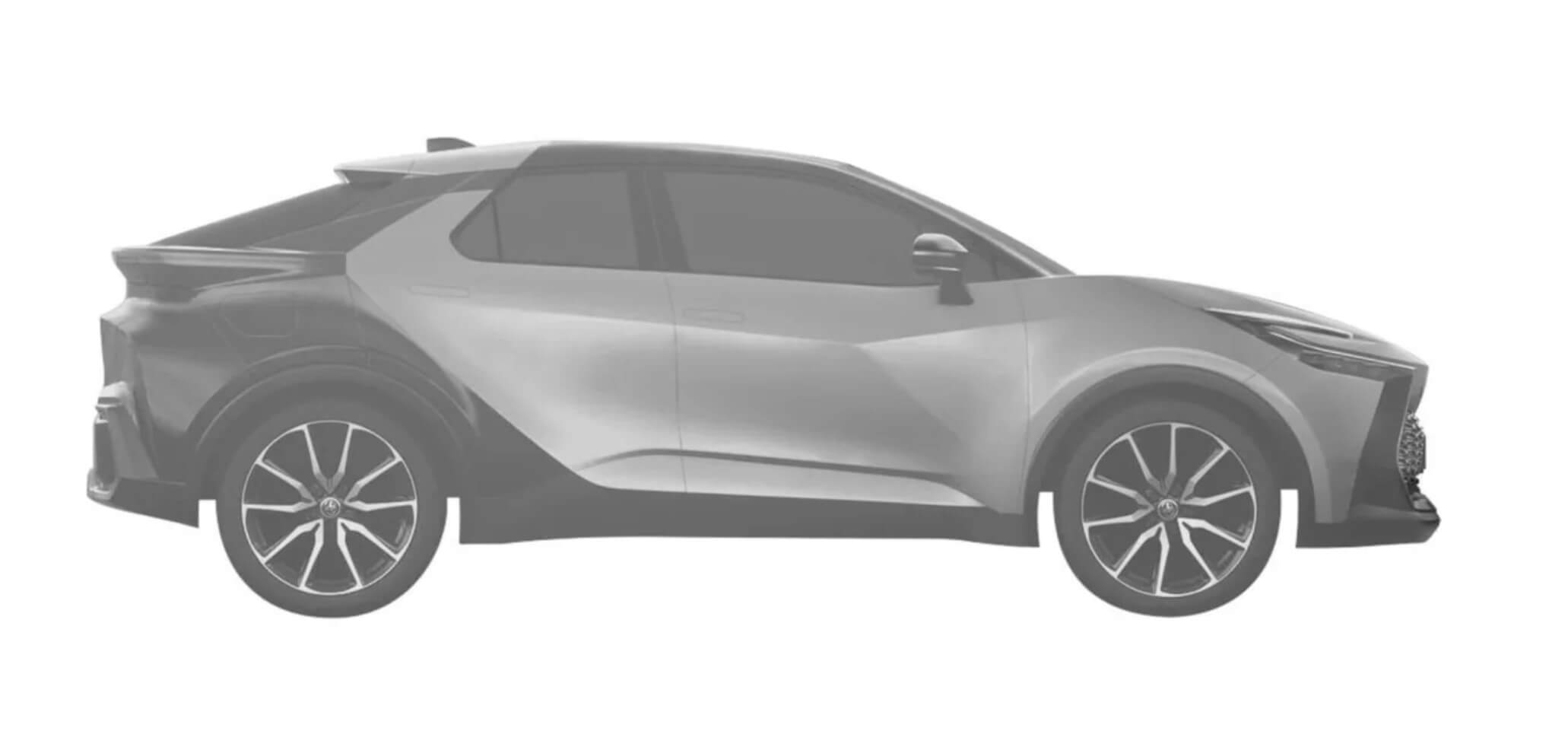 There's no exhaust to be seen at the rear, but that doesn't necessarily mean this car will be an EV only. Indeed, there's plenty of air-intake area in the front grille – more than usual for an EV of this size – so perhaps the small crossover will offer both hybrid and fully electric powertrains.
Toyota announced a new E3 platform last year, which will combine elements of Toyota's global compact platform (TNGA-C) and the e-TNGA platform used in the company's electric-only models. It's possible we could see the new small SUV sit on the E3 architecture. In terms of battery size, it's unlikely that the size of the car will allow for the 71.4kWh unit from the larger bZ4X, so a more modest capacity would be necessary.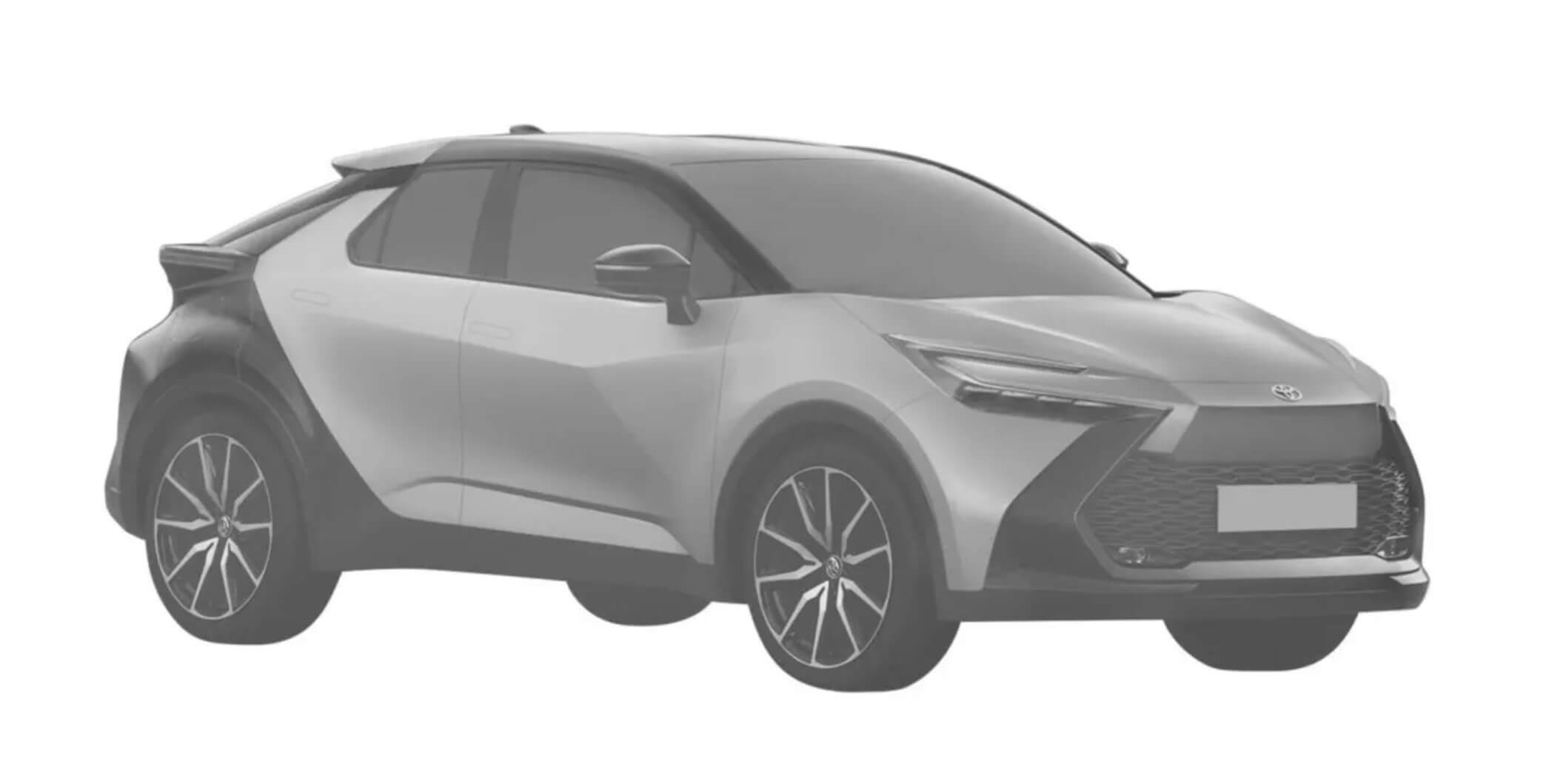 Given how similar both the Toyota bZ4X and Lexus RZ 450e look to their concept cars from the reveal, it wouldn't be surprising that these patents pretty much show the finalised car. The current C-HR was only facelifted in late 2020, though, so any replacement wouldn't be expected until the second half of 2023.
Alastair Crooks