Stretched Land Rover Defender 130 eight-seater shown in patent images, showcasing design in full.
We've already spied the forthcoming Land Rover Defender 130 in disguised form, but these newly published patent images give us our clearest look yet at the eight-seater SUV.
The Defender 130 will feature an extended body, making it the largest and most spacious iteration of the reborn off-roader and completing a three-tiered line-up of Defender models, alongside the 90 and 110.
From these patent images, it appears that the wheelbase of the Defender 130 will remain unchanged. Instead, the extra length is afforded by a much longer rear overhang than the 110, with a larger side window that extends all the way to the back of the car. Land Rover will probably utilise the extra space to improve leg room for third-row passengers, as well as increasing boot capacity.
The extended rear overhang will impact the Defender's off-road ability, however, and its departure angles will be lower than smaller variants. Elsewhere, the design is unchanged, save for what look to be slightly redesigned side vents on the front wings.
The Defender 130 is set to be launched this year, and our snappers have previously caught the car testing on German roads in a black and white camouflage, with black wheels and dark tinted windows.
Clearly featuring a stretched body with a bigger rear overhang, the 130 will offer more cabin space and seating for up to eight – one more than a Defender 110 with the optional third row.
When it arrives, it's rumoured that the Defender 130 will be positioned as the most luxurious version of the Defender, with the flagship Land Rover off-roader set to be offered in top-end trims only. Despite this version packing considerably more luggage space, it's unlikely a Hardtop commercial version will be available.
Claimed to measure in at around 5.1-metres long, the Defender 130 would be something like 342mm longer than the 110 and around 227mm longer than its closest rival, the Mercedes-Benz G-Class.
Under the bonnet of the prototype is Land Rover's latest mild-hybrid 3.0-litre inline six-cylinder petrol, that should provide for around 288kW and a 0-100km/h sprint of around 6.0 seconds.
As well as the powerful petrol, the 218kW mild-hybrid twin-turbo-diesel 3.0-litre inline six-cylinder will also be available and that should be capable of blending both a sub-seven-second 0-100km/h dash. Both the 293kW plug-in hybrid P400e and the most powerful 381kW supercharged 5.0-litre V8 power units could also be offered.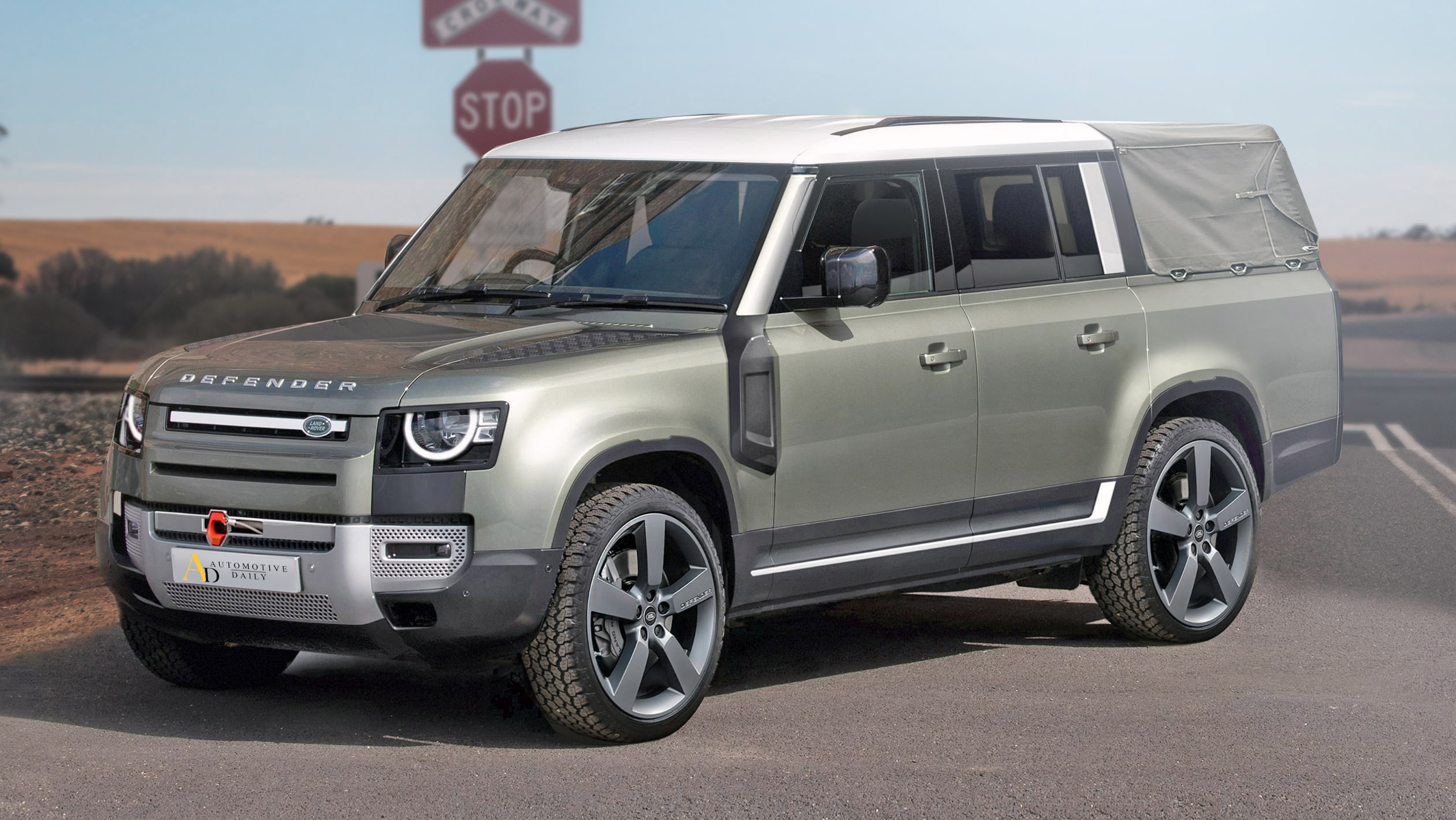 Following on from the longer Defender 130, Land Rover is also rumoured to be secretly developing a ute version of the Defender that is expected to sit on the same extra-long platform.
Yousuf Ashraf